Find a Vocational School
Get started now.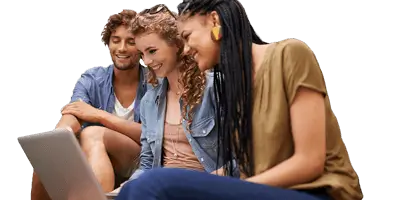 32 Appealing Jobs for People With Disabilities in Canada
By Publisher
| Last Updated March 10, 2022
Finding jobs for people with disabilities may be easier than you think. After all, everyone has a unique combination of both strengths and challenges. By focusing on your strongest skills, you'll probably find a way to satisfy your interests and fulfill your potential. Your career goals could be within your reach.
According to the Canadian Survey on Disability, over six million adults in Canada report some disability that limits their daily activities. But that doesn't make them unemployable. People with disabilities have found success in many career areas, including health care, business, technology, skilled trades, and the creative arts. You may have a wider variety of options than you ever realized.
The jobs that are suggested below are just that: suggestions. Consider them a starting point for your career exploration, but don't limit yourself to only these ideas. It's essential to examine your interests, talents, and passions when deciding on a course for your future. With the right support, you may be able to accomplish more than you can even imagine.
Find a School Near You
Please enter a valid postal code.
Jobs for People With Limited Mobility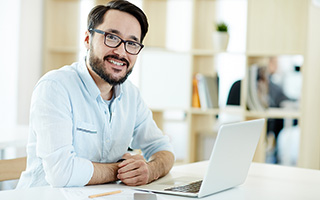 About 20 percent of Canadians aged 15 or older report flexibility or mobility issues that interfere with daily functioning. But relying on a wheelchair or another assistive device doesn't mean you can't have a fulfilling career. People with physical disabilities that limit their mobility can often function very well in an office environment, for instance. Here are just a few examples of jobs for people with disabilities related to mobility:
1. Marketing analyst
Figuring out what products people are willing to buy—and at what price—can easily be done from either a home or corporate office. Your disability may even give you unique insights that could be valuable to companies looking to market their products or services to people with similar challenges.
2. Accountant
Whether you work in-house at an accounting firm or do contract work from home, analyzing financial statements and handling money matters can be a satisfying job. You might have to travel to a client's place of business occasionally, but the bulk of the work can be done from your customized desk.
3. Financial planner
Helping people achieve their financial goals can be immensely rewarding. As a financial planner, you get to deal with lots of different people without having to travel around. You can base yourself in an accessible office and have your clients come to you.
4. Writer
The beauty of a career in writing is that all you need is a computer and an Internet connection, so you can set up your workspace in whatever way is best for you. Writing is a great way to satisfy your creative urges while enjoying plenty of flexibility; as a freelancer, you can take on as many clients as you wish.
5. Medical transcriptionist
You don't have to be particularly mobile to work as a medical transcriptionist since you can do most of the work from home. However, it would be best if you had good manual dexterity to use a keyboard and foot pedal—you'll be typing between 200 and 250 words a minute.
6. Administrative assistant
Administrative tasks like typing correspondence, ordering office supplies, answering telephone calls, and arranging travel schedules typically don't require you to move around very much. And there are growing opportunities for virtual administrative assistants who work remotely from customized workspaces.
7. Pharmacy technician
Limited mobility shouldn't keep you from succeeding as a pharmacy technician. Keeping inventories of pharmaceutical products, maintaining client information, and preparing medications can typically be done by those who use wheelchairs or other mobility aids. Some pharmacies specifically welcome technicians with disabilities.
Jobs for People With Intellectual Disabilities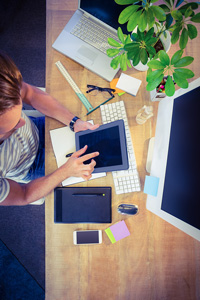 Intellectual and developmental disabilities affect how people think, communicate, and interact with others. Down syndrome and autism spectrum disorder are just two examples of conditions that fall into this category, but there are many others. The range of intellectual disabilities is so vast, and the talents of the people involved are so diverse, that a job that might be ideal for one person could be unsuitable for another. That said, here are a few examples of possible jobs for people with intellectual disabilities:
1. Statistician
Concrete thinkers who enjoy manipulating numbers may succeed as statisticians who conduct research for government agencies. This job could be good for those who are more comfortable dealing with hard facts than drawing inferences from words.
2. Computer programmer
The logic-based world of computer technology can be appealing to those who can focus on problem-solving tasks for long periods of time and like to work alone. Analytical skills are essential in this job; communication skills aren't as important.
3. Graphic designer
Creative types with strong visual thinking skills would do well to consider a career in graphic design. This job also lends itself to freelance work, allowing you control your workspace and your level of social interaction.
4. Landscaper
Planning the placement of trees and shrubs, mowing lawns, and keeping gardens healthy generally means spending your workday alone and outdoors. That can be ideal for those who love communing with nature and relish the idea of active, physical work.
5. Data entry clerk
The routine and repetitive nature of data entry work—gathering invoices and records, entering information into computer databases, and organizing digital files—makes it an excellent option for some people with intellectual disabilities.
6. Sterile processing technician
Cleaning and disinfecting medical instruments and preparing trays for different hospital departments is task-oriented with clearly defined standards and expectations. That can make it a good choice for people who need lots of structure in their workday.
Jobs for People With Hearing Impairments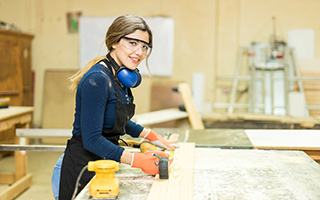 Close to five percent of Canadians over age 15 report having hearing difficulties that affect their daily activities. But that doesn't have to hold you back career-wise; in fact, people with hearing impairments have found opportunities in virtually every industry. Consider these examples of jobs for people with disabilities related to hearing:
1. Industrial machinery mechanic
Adjusting and repairing complex machinery like robotic welding arms and hydraulic lifts is hands-on work that offers lots of variety. This work could be a good option for you if you're mechanically inclined.
2. Carpenter
Carpentry work requires a steady hand and a keen eye for detail, which may be assets you possess. This field also offers the potential to own your own business and control your own schedule.
3. Editor
A love of language and a good command of grammar could lead you to a rewarding career that involves adapting the written word for different audiences and purposes. Many editors work from home and do all of their correspondence via email and other digital means, so a hearing impairment wouldn't be an issue.
4. Actor
Many people with hearing impairments have proven themselves capable of achieving success in the entertainment field. A career on stage or screen may be possible for you.
Jobs for People With Visual Impairments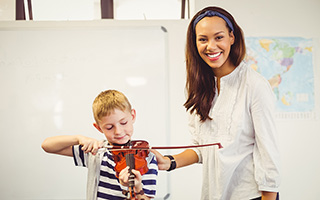 About 5.4 percent of adults in Canada report difficulties with seeing. Thanks to assistive devices like screen readers and braille embossers, people with vision challenges can perform many of the same jobs as those with perfect sight. That will become even more true as voice-command technology becomes more widespread. Here is just a sample of jobs for people with disabilities related to vision:
1. Computer user support technician
Fielding calls from computer users who are experiencing technical trouble requires top-notch listening and communication skills. If you have a pleasant phone manner and can describe technical issues in plain English, this career could be a good fit for you.
2. Paralegal
Having a visual impairment may give you a distinct perspective on legal issues that some firms find valuable. Many people with vision problems function effectively as paralegals by using assistive technology like screen readers and scanners.
3. Music teacher
Many people with impaired vision have a good ear for music. If you're one of them, why not use your musical talents to inspire and guide up-and-coming performers?
4. Radio announcer
Vision challenges shouldn't prevent you from rocking it as a radio announcer. If you can keep listeners tuned in by playing entertaining music and hosting unique on-air contests, you may find opportunities in this field.
5. Chef
Cooking is a process that relies a great deal on senses other than sight—it's often more about taste and smell. So having a visual impairment shouldn't keep you from a career in the kitchen as long as you have the opportunity to make a few adjustments to your workspace.
Jobs for People With Mental Health Challenges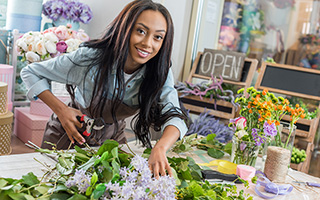 Mental health issues like anxiety, depression, and schizophrenia can interfere with day-to-day functioning. Roughly seven percent of Canadian adults report mental health-related disabilities that affect their daily activities. But many people with these conditions still carve out successful careers. Take a look at these jobs for people with disabilities related to mental health:
1. Counsellor
If you've experienced mental health challenges and benefited from counselling yourself, you likely have a unique perspective on the issue. That might allow you to understand better what your clients are going through and how you can help them.
2. Physiotherapist assistant
It can be immensely uplifting and rewarding to help injured people rehabilitate and recover. This job allows you to make a real difference in people's lives without working erratic hours or being on call like many other medical workers.
3. Tutor
As a tutor, you get to share your knowledge while having your social interaction limited to a single person. Tutoring can be a good way to engage your mind without causing undue stress.
4. Building caretaker
Fixing broken pipes, making minor repairs to heating and cooling systems, and generally keeping a building in working order can be a good fit for those who like to work with their hands and prefer not to deal with many people.
5. Floral designer
Working with colourful flowers and attractive greenery can be soothing and calming to those prone to anxiety. Creating cheerful bouquets can help put a smile on your face.
Jobs for People With Learning Disabilities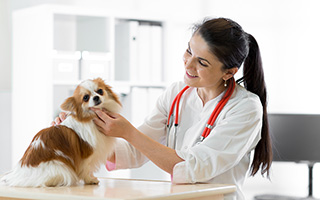 Around four percent of Canadian adults say they have learning-related disabilities that get in the way of their daily activities. This broad category can include difficulties with reading, writing, listening, or using numbers; conditions like dyslexia and ADHD are also part of this group. But such challenges don't have to keep you from building a rewarding career. Here are a few possible jobs for people with disabilities that affect learning:
1. Chemist
Many people with dyslexia and other learning disabilities excel at visualizing big-picture concepts. These visual thinkers are often quite good at chemistry because they can easily picture the interactions of molecules.
2. Automotive technician
Many people with learning disabilities have an enhanced ability to understand how complex systems interact, making them well suited for a career as an automotive technician. Holistic thinkers who can visualize the entire workings of a vehicle could be very successful in this field.
3. Photographer
Do you have an eye for pictures? Telling stories through a camera lens can appeal to those who tend to think in images instead of words. That's why a photography career can be a good option for some people with learning disabilities.
4. Veterinary technician
Something about working with animals brings out the best in many people. Caring for a living creature (without interacting with many people) can be a great way to develop a meaningful career. Some people begin their careers as veterinary assistants before moving into the more advanced roles of veterinary techs.
5. Early childhood educator
Leading activities for young children can be a great option for people who like to move from task to task rapidly. Many people also find it less intimidating to deal with kids than with adults. If you can handle an environment that's full of activity, this might be a career to consider.
Applicable Laws Regarding Disabilities in the Workplace
The Canadian Human Rights Act prohibits employment discrimination based on disability. Disabilities recognized under the Act include physical, cognitive, and learning disabilities and mental health issues. Federally regulated employers (such as the federal public service, banks, telecommunications companies, and Crown corporations) must accommodate employees with such disabilities unless doing so imposes an undue hardship on the employer.
Accommodations can include changing a workspace to make it more accessible to those in wheelchairs, acquiring screen-reading software for those with visual impairments, or adapting the hours of work for employees with anxiety disorders. The point of such accommodations is to make it possible for people with disabilities to function effectively in the workplace. You can talk to your employer about the changes they could make to meet your needs.
Additionally, the Accessible Canada Act that was passed in 2019 requires public-sector organizations to remove barriers and hire more people with disabilities.
Reach Your Full Potential
As you can see, there are plenty of jobs for people with disabilities. Do you have the training you need to access the opportunities you want? Going to a career college or trade school is a good option. Vocational schools offer convenient job-focused training that helps people of all backgrounds and abilities prepare for a wide range of careers.
Find a School Near You
Please enter a valid postal code.