Video Game Design Schools & Colleges
By Publisher
| Last Updated March 10, 2022
Transform one of your biggest interests into an entertaining career.
Video game design schools in Canada know how to help you shape your enthusiasm into skills that are in demand by many enticing companies in this fun and growing industry. The focused vocational education they offer can enable you to enter a field that makes use of your creative or technical abilities in a way that can feel more like play than work.
Find a School Near You
Please enter a valid postal code.
Why Canada's Gaming Industry Needs More Artists, Designers, and Programmers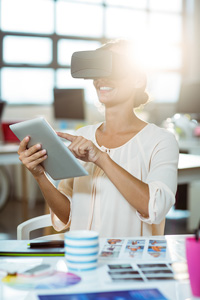 It's very simple: The growth of this sector is beginning to outpace the supply of skilled professionals in video game development and design. That's because the global appetite for new games keeps expanding, especially with the rising use of electronic tablets and smartphones. And Canada just happens to have the world's third-largest game development industry, behind only the United States and Japan.* The numbers are encouraging:
About 20,400 people were directly employed in the country's video game sector in 2015, which is an increase of 24 percent from just 2013. Most of them worked in the provinces of Quebec, BC, and Ontario.*
In 2015, Canada was home to 472 video game companies—31 percent more than in 2013. Over 80 percent of them now develop games for mobile devices.*
The average project budget for a single console game developed in Canada was $17 million in 2015, which supported the work of 65 people over more than 485 days.*
Potential employers in this Canadian industry include a broad mix of small video game developers and many larger, well-known companies such as Electronic Arts (EA), Disney Interactive, and Nintendo.
What Kind of Role Could You Have?
Video game careers usually fall into one of three main categories: creative, technical, or business. However, some professionals in this industry are involved in every area of game development, to at least some degree. Here are just a few of the most common roles:
Video game designer—usually the project leader who defines all of the main elements of a game and has the ultimate authority on everything from its characters and story to its gameplay
Game artist—responsible for designing and rendering the visual elements of a game, such as scenery, characters, and objects
2D or 3D animator—uses special software to model and render the behaviour and movement of characters and other moving elements
Level designer or editor—focuses on defining the background architecture, landscape, and interactive objects for a particular segment or level of a game
Game programmer—writes the digital code that puts all of the elements together into a playable game
Game producer—handles most of the business aspects involved in developing a game and bringing it to market, such as hiring the team, managing day-to-day activities, and arranging distribution
How Much Can You Earn in a Video Game Career?
The Government of Canada Job Bank states the median hourly wage for a video game designer in Canada was $30.00. That's based on all roles and levels of experience. In general, salaries tend to be a little higher for those who work on the business or technical side than for those on the creative side. For example, here are the typical Canadian salaries associated with a few popular job titles:
Interactive media programmers earn a median wage of $38.46 per hour.
Animators make a median wage of $27.47 per hour.
3D artists earn a median wage of $27.47 per hour.
How Much Education Do You Need?
Most vocational programs related to the video game industry take only around 18 months or up to about two years. In fact, Canada has some of the best video game design schools in the world. These schools focus on helping students learn skills in this field through short-but-focused courses of study. For instance, The Art Institute of Vancouver has been consistently named by The Princeton Review as one of the best undergraduate schools for video game design.
Some schools also offer bachelor's degree programs in areas like game design or programming that can take about four years since they often cover business aspects in addition to the creative and technical ones. But, regardless of the time it takes, you'll want to attend a school that helps you build an outstanding portfolio or demo reel of your work to showcase to potential employers.
Find a School Near You
Please enter a valid postal code.