Find a Vocational School
Get started now.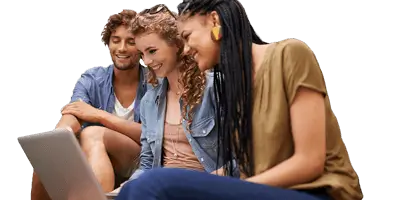 Vocational Schools and Colleges in Quebec
Vocational schools and colleges in Quebec can brighten your career outlook.
You can take the opportunity to live and learn among people who pursue life's possibilities with passion and creative flair. The exuberance within this province is contagious, making almost any career training a lot more fun and satisfying than you might expect. It's simply a part of Canada that is unlike anywhere else in North America.
In Quebec, your potential could have no bounds. By engaging in the region's culture and vast opportunities, you might just grow your confidence to an extent that you previously couldn't imagine. The bold but welcoming atmosphere in Quebec encourages students to explore their individuality and find enriching paths forward.
That's what it all really comes down to: your unique identity and your future. And this province seems made for helping enthusiastic career seekers discover the art of balancing vocational success with overall enjoyment of life. It's a way of living that is every bit as special as the province's rich variety of vibrant industries.
Quebec's Liveliest Occupational Sectors
Companies and organizations of all kinds thrive in this colorful province. And they create some of Canada's most engaging jobs. Here's a brief rundown of the types of industries where you can find especially good opportunities:
Interactive and Electronic Entertainment—Since 2002, the number of Quebecers employed in the video game industry has grown at least sixfold.** And related industries like digital film and special effects have experienced similar success. One reason is because the province gives multimedia companies generous tax incentives for hiring skilled workers such as 3D animators, graphic designers, and game programmers. But companies are also attracted to the internationally recognized creative atmospheres of Montreal and Quebec City.
High-Tech Networking and Software—Some of the technology world's biggest names operate in Quebec, such as Autodesk, IBM, and Google. Together with hundreds of other companies in the information and communications technology sector, they employ at least 196,000 of the province's professionals.** And colleges in Montreal and other areas of Quebec offer a selection of programs that can help you take advantage of this industry's success.
Health Services and Social Assistance—Like almost every Canadian province, Quebec faces a substantial increase in the population of seniors in addition to the growing number of people at all other age levels. So healthcare workers—from nurses to pharmacy assistants to medical office administrators—are expected to remain in consistently strong demand.
Automotive Transportation—Over 3.6 million cars and trucks are registered within the province, and they all require service at some point. Plus, about 2,400 trucking companies do business in the region, helping to transport goods across Canada or export goods to the U.S.* That generates a lot of employment opportunities for automotive technicians and specialists in automotive operations or parts warehousing.
Financial Services—In Quebec City alone, this sector accounts for about 400 companies and more than 57,400 jobs.***
What Quebec's Largest Metropolitan Areas Have to Offer
Most Quebecers live in the St. Lawrence River Valley, which includes the province's two biggest urban areas:
Greater Montreal—With nearly a third of its four million residents having come from outside the country, this metro area is one of the most colourfully diverse places in all of Canada. More than half of the population speaks both French and English. Plus, the area has a good track record when it comes to job growth. For instance, employment in Greater Montreal increased by about 41,400 full-time jobs in 2016 alone. And it isn't just the city of Montreal where great opportunities can be found. The metro area includes a total of 82 municipalities. Laval, Longueuil, and Pointe-Claire are just three of the most prominent examples.****
Quebec City—Like Montreal, this city is full of economic and cultural life as well as rejuvenating outdoor spaces. Its residents—more than 812,000 of them—have access to urban forests, rivers, and other green areas that are integrated within the city.*** Imagine being able to live and go to school in a place like that.
Features That Make Quebec So Student-Friendly
Quebecers love their province. They have great pride in the communities they've helped create. And they welcome new people who want to contribute to the region. As a student, that means you can benefit from attributes like:
A low cost of living—Rental and housing costs in Montreal and Quebec City are among the lowest in North America for cities their size. And so are daily expenses like food and transportation.**** Plus, the province offers some of the best social programs (like healthcare coverage) in the nation.
Endless things to explore—Between the many festivals, music venues, comedy clubs, theatres, unique restaurants, and eclectic art galleries, there's always something to do in between your studies in Quebec's largest cities. And when you want to get away, you simply can't beat the countless wonders and adventurous activities you can discover in the rest of the province.
A more relaxed and joyful pace—Quebecers take the finer things in life seriously. They know that work must be balanced with lots of play and leisure. It's why you'll find so many students and professionals enjoying the outdoors during the day and unwinding with friends over delicious cuisine in the evenings.
How to Move Ahead
The vocational schools and colleges in Quebec welcome the opportunity to help students like you make a fresh beginning in this spectacular province. Find one to learn more about right now by entering your postal code in this site's easy search tool!