Cardiology Technologist Schools
By Publisher
| Last Updated June 2, 2022
Get into one of the most interesting and stable healthcare vocations.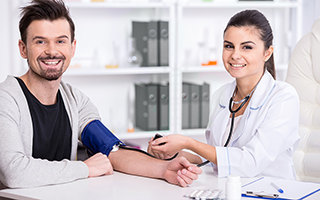 Cardiology technologist schools provide great training options for students interested in medical technology, want to help others, and are looking for a reliable career. As a cardio tech, your future could involve using advanced medical equipment that is fascinating and essential to the health and well-being of countless Canadians. You can greatly expand your job opportunities, sense of purpose, and overall level of fulfillment with the skills you learn while becoming a registered cardiology technologist (RCT).
Find a Cardiology Technologist School Near You
Please enter a valid postal code.
Why Cardiology Technologists Are So Essential
Between 2019 and 2028, about 20,300 job openings are projected to become available for Canadian medical technologists and technicians, which include cardio techs. So why is such high demand expected for health professionals in this category?
It's simple. Canada's population is getting older due to a continuing increase in residents aged 65 and above. Also, new advances in medical technology and equipment require that health facilities employ people trained to use and operate it. But when it comes, specifically, to cardiology technologists, some of the most compelling reasons for the strong demand are shown in these facts from the Heart and Stroke Foundation of Canada:
Two of the top three leading causes of death in Canada are heart disease and stroke. In fact, someone dies from these causes every seven minutes in this country.
Nine out of every 10 Canadians possess at least one risk factor associated with stroke or heart disease.
The Canadian economy loses almost $21 billion each year due to heart disease and stroke.
How to Become a Registered Cardio Tech (RCT)
The training requirements for becoming a cardiology technologist are usually very straightforward. Primarily, it involves two main steps:
Earn a college or vocational diploma in cardiology technology, which generally takes between one to two years.
Pass a national registration exam from the Canadian Society of Cardiology Technologists. After passing the exam, you'll be awarded the designation of registered cardiology technologist (RCT).
Apply for entry-level cardiology technologist jobs. With a few years of experience, you may decide to pursue a more advanced role as an invasive cardiovascular tech. If so, you'll likely need to complete additional training.
Keep in mind that you will likely get better opportunities by going through a full cardiology technologist program than by choosing a simpler ECG technician course.
Some cardio tech programs in Canada now allow you to do much of your coursework online from where you currently live.
Cardiology Technologist Training: What You'll Learn and Why It's Important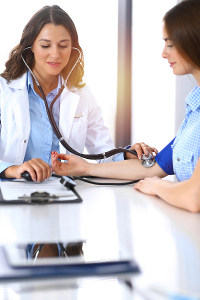 Program content varies slightly from school to school. But you will probably get the opportunity to learn in the classroom, within a practical skills lab, and on-site at a real medical or diagnostic testing facility. Your cardiac technician training is likely to cover a wide range of subjects, including:
Medical terminology
General human anatomy and physiology
Pathology
Basic computer skills
Health sciences research and statistical interpretation
Cardiac anatomy, physiology, pathophysiology, and pharmacology
Cardiac technologies and instrumentation
Electrophysiology
ECG tracing
Holter monitoring and exercise stress testing
Pacemaker fundamentals
Communication in medical laboratory settings
Medical records and information systems
Basic phlebotomy
Basic patient care
During your program, you will learn how to perform diagnostic tests and become familiar with the equipment and procedures used in the process. You'll also learn about various cardiac diseases that you're likely to see within your career.
Find a Cardiology School
Please enter a valid postal code.
A few of the things that you can learn to do in cardiology technologist programs include:
Recording the cardiac activity of medical patients using EKG/ECG machines
Interpreting EKG/ECG tracings
Recognizing life-threatening heart rhythms
Conducting exercise tolerance tests
Tracking the round-the-clock cardiac activity of heart patients using portable devices like Holter monitors
Analyzing the performance of pacemakers
Reprogramming pacemakers
Conducting cardiac ultrasound tests
Plus, if you're in an invasive cardiology technologist program, you may develop skills with catheterization and balloon angioplasty procedures, which are used to detect and treat blocked blood vessels and heart valves.
Many programs also incorporate instruction related to becoming certified in areas such as:
Service, leadership, and professionalism
Handling and preventing violence in the workplace
Preventing workplace injuries
Using the Workplace Hazardous Materials Information System (WHMIS)
First aid and CPR
Cardiology and Cardiovascular Technologists' Job Responsibilities
Cardio techs help cardiologists (i.e., doctors who are heart specialists) and other healthcare providers get the diagnostic information they need to treat their patients properly. In most cases, that involves using electrocardiogram (aka ECG or EKG) equipment to record tracings of a patient's heartbeat within a hospital, medical clinic, or diagnostic laboratory.
But, depending on the patient, cardiology technologists also often perform additional tasks that aid in diagnosing or treating conditions related to the heart or blood vessels. For example, many cardio techs:
Perform tests that measure a patient's tolerance for exercise
Set up portable ECG devices for continuous recording (known as Holter monitoring) of a patient's heart activity
Program pacemakers and check over other cardiology equipment to make sure it operates correctly
Create reports of testing results for cardiologists to interpret
In addition, a cardio tech can sometimes specialize in an area like exercise tolerance testing, giving them a title such as cardiac stress technologist.
Invasive vs. Non-Invasive Cardiovascular Technology
The field of cardiology technology consists of two major areas:
1. Non-invasive cardiology technology is primarily about performing external diagnostic tests on patients' hearts, with no objects or medical instruments used inside the body.
Job titles that are usually associated with non-invasive procedures include:
Cardiology technologist
Cardiology technician
Cardiac technician
Cardiologist tech
Non-invasive cardiovascular technologist
Non-invasive cardiovascular technician
Cardiac stress technologist
Electrocardiography (ECG) technologist
Echocardiographic technician (or cardiac sonographer)
2. Invasive cardiovascular technology is mainly about helping cardiac surgeons treat and diagnose patients by performing minor surgical procedures involving medical devices and instruments used internally.
Job titles that are commonly associated with invasive procedures include:
Invasive cardiovascular technologist
Cardiovascular invasive specialist
Cardiac catheterization technologist
Cardiac catheterization technician
Medical patients often get tested by non-invasive cardiology technologists when experiencing symptoms such as heart palpitations, chest pain, dizziness, shortness of breath, or arrhythmia (i.e., abnormal heart rhythm). In more severe cases, invasive tests or treatments may be necessary, which is when invasive cardiovascular technologists are often needed.
What Do Non-Invasive Cardiology Technologists Do?
Non-invasive cardiology techs use advanced medical equipment to help detect heart problems and generate test results that enable doctors to diagnose and treat their patients. Depending on the position (and the training that's required for it), a non-invasive cardiology technologist job description may include using or programming electronic equipment such as:
Electrocardiogram (ECG or EKG) machines: These machines are used to measure how well patients' hearts are functioning by monitoring and tracking their electrical activity. Patients are usually asked to lie down and stay still while cardiology technologists place up to 15 electrodes on their arms, legs, and chest. While a patient remains still, a cardiology tech activates the ECG machine and records their heart's rhythms and electrical activity for a few minutes. ECG readings can help detect conditions such as current or recent heart attacks, abnormal heartbeats, enlargement of the heart, arterial blockage, areas of heart muscle damage, heart inflammation, lung disease, and electrolyte imbalances.
Holter monitoring devices: Also known as ambulatory (i.e., mobile) ECG devices, these small machines also record the electrical pulses created by patients' heart activity. The difference between a Holter monitor and a regular ECG device is that a Holter device is designed for a patient to wear it continuously for 24 to 48 hours while going about their everyday life. That way, cardiology techs can collect data that shows what their patients' hearts are doing during various daily activities. (Patients are asked to keep detailed logs that outline their symptoms, activities, and consumed medications while wearing Holter devices.)
Pacemakers: Cardiology technologists are often tasked with reprogramming these small electronic devices implanted in patients' chests and used to control their irregular heartbeats. Every pacemaker has a tiny computer that generates electrical pulses and can be programmed based on each patient's medically necessary heart rates. Cardiology technologists can reprogram surgically implanted pacemakers by wirelessly sending new instructions to their tiny computers.
Exercise tolerance testing equipment: Using treadmills or stationary bikes, ECG machines, and blood-pressure monitoring equipment, many cardiology techs perform tests on the ability of their patients' hearts to handle levels of physical activity that progressively grow more intense. Also known as stress testing, this diagnostic procedure is primarily used to help assess the extent of a patient's coronary artery disease, which occurs when blood vessels get too narrow and constrict the flow of oxygen and nutrients to the heart.
Echocardiogram (i.e., heart ultrasound) machines: These machines use high-pitched sound waves to create video images that show the flow of blood through various areas of patients' hearts. Echocardiograms are often performed with other diagnostic procedures, including stress testing. They can be used to examine the functioning of heart valves and chambers or to detect abnormal heart murmurs, blood clots, tumors, and more.
In addition to carrying out non-invasive testing or programming procedures with the equipment above, cardiology technologists also analyze test results and prepare reports for cardiologists or other physicians. In some circumstances, they may also administer certain medications to patients while under doctor supervision.
What Do Invasive Cardiovascular Technologists Do?
Invasive cardiovascular techs perform procedures that are much more advanced than those performed by non-invasive cardiology techs. Their work requires a higher level of training since it involves putting medical instruments and devices into patients' bodies. They still need to have non-invasive skills like ECG tracing. But they also need to have minimally invasive skills such as cardiovascular catheterization, which is a procedure that involves threading a thin, long, flexible tube through a patient's blood vessel from the arm or upper thigh to the heart.
Cardiovascular catheterization enables cardiac surgeons to perform essential diagnostic tests or treatments without more radical surgery. For example, catheters are often used to deliver special dyes to a patient's heart so that clear x-ray images can be taken that show arterial blockages caused by plaque in the bloodstream. They are also used in conjunction with ultrasound technology and for procedures such as:
Endomyocardial biopsy (i.e., extracting physical samples of heart muscle)
Coronary balloon angioplasty (i.e., opening a blocked or narrowed artery by inflating a thin, expandable balloon)
Coronary stenting (i.e., placing a tube-shaped device in a clogged or narrowed artery to ensure good blood flow to the heart)
Some invasive cardiovascular technologists also assist cardiac surgeons during operations to implant pacemakers, implantable cardioverter defibrillators (ICDs), and cardiac resynchronization therapy (CRT) devices. As part of their duties, they also may prepare patients and equipment, monitor patients' vital signs, stop the bleeding in catheters' entry points, and respond to complications and emergencies.
Median Pay for Cardio Technologists
The Government of Canada's Job Bank data shows the median salary for a full-time cardio tech is $31.00 per hour or $64,480 yearly. You can start at a good wage: $20.00 hourly, or $41,600 annually, is the low-end or entry-level pay. And depending on your position, level of experience, and place of employment, it's possible to earn more than $37.50 an hour, which adds up to $78,000 yearly.
Some provinces also pay more: comparing each province's median cardiology technologist salary, BC ranks second, and Alberta ranks top. Check out those provinces' respective median salaries for this field:
Alberta—$74,526
BC—$65,187
Workplaces for Cardiology Techs
Most cardiology technologists work in hospitals and medical clinics. However, it is also possible to find jobs at diagnostic testing laboratories. After acquiring some experience, some cardiology techs even work as sales or technical support professionals for companies that manufacture or distribute cardiac equipment and devices.
Find a School Near You
Please enter a valid postal code.