By Publisher

| Last Updated March 10, 2022
Get into one of the most interesting and stable healthcare vocations.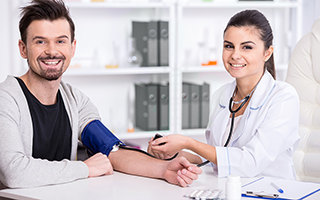 Cardiology technologist schools provide great training options for students who are interested in medical technology, want to help others, and are looking for a reliable career. As a cardio tech, your future could involve using advanced medical equipment that is fascinating and essential to the health and well-being of countless Canadians. And with the skills you learn, you can greatly expand your job opportunities, sense of purpose, and overall level of fulfillment.
Why Cardiology Technologists Are So Essential
Between 2017 and 2026, about 23,100 job openings are projected to become available for Canadian medical technologists and technicians, which include cardio techs.* So why is such high demand expected for health professionals in this category?
It's simple. Canada's population is getting older as a result of a continuing increase in the number of residents aged 65 and above. Also, new advances in medical technology and equipment require that health facilities employ people who are trained to use and operate it. But when it comes, specifically, to cardiology technologists, some of the most compelling reasons for the strong demand are shown in these facts:
Two of the top three leading causes of death in Canada are heart disease and stroke. In fact, someone dies from these causes every seven minutes in this country.**
Nine out of every 10 Canadians possess at least one risk factor associated with stroke or heart disease.**
The Canadian economy loses almost $21 billion each year due to heart disease and stroke.**
What Cardiology Technologists Do
Cardio techs help cardiologists (i.e., doctors who are heart specialists) and other healthcare providers get the diagnostic information they need to properly treat their patients. In most cases, that involves using electrocardiogram (aka ECG or EKG) equipment to record tracings of a patient's heartbeat within a hospital, medical clinic, or diagnostic laboratory.
But, depending on the patient, cardiology technologists also often perform additional tasks that aid in the diagnosis or treatment of conditions related to the heart or blood vessels. For example, many cardio techs:
Perform tests that measure a patient's tolerance for exercise
Set up portable ECG devices for continuous recording (known as Holter monitoring) of a patient's heart activity
Program pacemakers and check over other cardiology equipment to make sure it operates correctly
Create reports of testing results for cardiologists to interpret
In addition, a cardio tech can sometimes specialize in an area like exercise tolerance testing, giving him or her a title such as cardiac stress technologist.
How Much You Can Make as a Cardiology Technologist
In Canada, the median salary for a full-time cardio tech is $52,000. But, depending on your particular position, level of experience, and place of employment, it's possible to earn more than $68,000.***
What It Takes to Become a Cardio Tech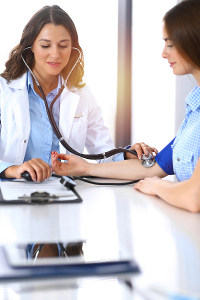 The training requirements for becoming a cardiology technologist are usually very straightforward. Primarily, it involves two main steps:
Earn a college or vocational diploma in cardiology technology, which generally takes between one to two years.
Pass a national registration exam from the Canadian Society of Cardiology Technologists.
Keep in mind that you will likely get better opportunities by going through a full cardiology technologist program than by choosing a more simple ECG technician course.
Some cardio tech programs in Canada now allow you to do much of your coursework online from where you currently live.