Find a Vocational School
Get started now.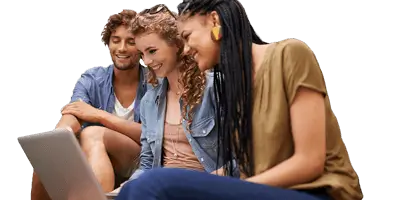 Vocational Schools and Colleges in Nova Scotia
By Publisher
| Last Updated May 10, 2022
Vocational schools and colleges in Nova Scotia provide practical ways to start developing highly marketable skills.
The kinds of abilities you could gain through vocational training can give you access to some of this province's most thriving career sectors. And they can help you accomplish your ambitions within a setting that feels alive with opportunity.
In Nova Scotia, students can experience the distinctive benefit of learning within an atmosphere of down-to-earth friendliness without giving up access to the excitement of city life. Plus, creativity is emerging as a major driver of the region's economy. That means a lot of Canada's most fascinating and innovative people could soon be calling the province home.
Where else can you find a place mostly surrounded by the sea, with a population still under one million people, that offers so much opportunity?* This Atlantic Canada province has a lot to offer forward-looking people like you who want a good life and the chance to make a positive contribution to a great community.
Right now, many of Nova Scotia's employers are looking for motivated people who have the qualifications to contribute to the growth or progress of their organizations. And vocational schools in Nova Scotia offer some of the most direct paths into the industries they operate in.
The Most Promising Industries in Nova Scotia
Many private, leading-edge companies do business in this province. And the public sector also supplies Nova Scotians with a lot of career opportunities. Here's a small sample of areas with a strong job outlook:
Creative and Digital Technologies: This collection of industries is already worth at least $1.5 billion, and it is growing at a faster rate than any other sector in the province. In fact, some people believe that it could do for Nova Scotia what the oil industry has done for Alberta.** Many creative professionals are being drawn to the region as new openings become available for specialists like animators, visual effects artists, digital filmmakers, graphic designers, audio producers, network administrators, and web programmers.
Health Care and Social Assistance: According to Job Bank, in February 2022, the health care and social assistance sector employs the third-most number of Nova Scotians. It experienced significant gains in 2021.*** This sector has the potential to grow as the province's population of older people increases and requires more health-related services. According to the provincial health care recruitment and retention office, as many as 2,100 health care positions are available across the health care system. Plus, 450 family doctors and specialists are expected to be needed over the next decade.***
Destination Tourism: From Cape Breton Island to the Annapolis Valley to the Bay of Fundy, Nova Scotia has some of Canada's most appealing tourist spots. In 2016, the province welcomed almost two million people as overnight visitors.**** Whether they come for the whale watching, thrilling coastal trails, unique wineries, or intriguing historical sites, they have a significant impact on the economy. In turn, that benefits all kinds of travel and hospitality pros.
Professional Services: People with business-related skills in areas like accounting, legal administration, computer support, human resources, and public relations are needed across a large variety of Nova Scotia's industries. Even highly specialized companies in sectors such as biotech and aerospace often have good jobs to fill in these areas.
Halifax: Nova Scotia's High-Spirited Capital
The largest city in this province is full of youthful energy. In fact, Halifax's population has a median age that is significantly lower than the rest of the province—39.9 compared to 43.7 according to 2011 stats.* That makes it a fun place to attend school and create a fresh beginning. Live music, bold art, colourful cuisine, and the longest downtown boardwalk in the world all contribute to the vibrancy of Halifax.† The city even hosts the Atlantic International Film Festival, giving aspiring filmmakers a chance to meet and interact with some of the people they admire.
Two Extraordinary Benefits of Going to School in Nova Scotia
Anyone who has thrived in this province could probably list several reasons for his or her success. But here are two attributes that you're likely to hear about again and again:
A heightened sense of serenity—With ocean panoramas, bountiful farms, and lively forests and rivers, Nova Scotia is a land perfectly suited for helping you stay grounded yet inspired. Even students in Halifax don't have to go far to find a calming beach or a refreshing place to walk, bike, paddle, or just think.
A feeling of inclusion—You likely already know that Nova Scotians tend to be warm and welcoming by nature. They are very community-oriented and often ready to lend a hand, provide some laughs, or share a meal. That enables students to make authentic connections and feel like they belong—an important ingredient in satisfying many kinds of goals.
How to Begin
The vocational schools and colleges in Nova Scotia have helped many people take advantage of existing and future opportunities within this captivating province. And they can provide the same assistance to you.
Find one that matches your needs right now! Just use the convenient tool on this page to search by your postal code.
Main Sources
* Statistics Canada, website last visited on January 25, 2017.
** Digital Nova Scotia, website last visited on March 2, 2018.
*** Government of Canada, Job Bank, "Labor Market Bulletin — Nova Scotia: February 2022," website last visited on April 14, 2022.
**** Nova Scotia Tourism Agency, website last visited on January 25, 2017.
† Destination Halifax, website last visited on February 15, 2018.