Find a Vocational School
Get started now.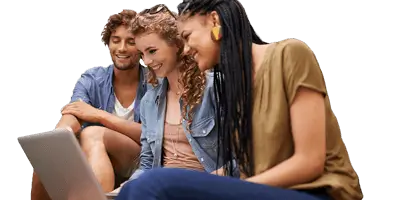 Ontario Colleges and Vocational Schools
By Publisher
| Last Updated May 10, 2022
Ontario is a province that's all about action.
Ontario colleges and vocational schools give students the chance to expand their talents and experience what it's like to live and learn in a place brimming with possibilities. In Ontario, people can maximize their potential and prove that career success is achievable alongside active and enriching lifestyles.
What makes Ontario such a welcoming and prosperous part of Canada? The people, for starters. With over 14.5 million residents, this province is full of bright and fascinating individuals. According to the 2016 census, nearly 30 percent of Ontario residents were born in a foreign country, making the region incredibly diverse. But the population is also well-educated, with 70 percent of adults in the province having completed post-secondary schooling.
So the people are one major part of the equation. What else makes Ontario so special? The impressively varied economy. The province's 2021 GDP totalled over $970 billion. And remember: Good jobs come with that kind of economic performance.
With market-driven vocational training from one of the colleges or vocational schools in Ontario, your opportunities could exceed what you currently imagine. The enjoyable career options you can pursue are truly wide-ranging.
Ontario's Best Industries
This province has something for just about everyone. Regardless of your interests, you stand a very good chance of discovering an Ontario industry that both fascinates you and gives you good career prospects. Here are some of the most promising sectors to check out:
Healthcare Services: There is a rising need for qualified health and social care professionals across the province, especially as the number of seniors climbs. Everyone from physiotherapist assistants and personal support workers to medical lab technicians and paramedics should be in strong demand now and several years into the future. Plus, don't overlook the advancement possibilities generated by the province's life sciences industry.
Professional and Financial Services: Businesses of every variety operate in Ontario, including many with corporate head offices in major cities like Toronto and Ottawa. And nowhere else in Canada will you find such a high concentration of finance and insurance companies, which employ over 365,000 Ontarians. That makes this region a terrific place for almost any aspiring office administrator, accounting specialist, paralegal, or marketing pro.
Information Technology: As one of the main technology hubs in North America, Ontario is home to ventures backed by some of today's top tech companies, including Amazon, Google, and Shopify. The tech industry in ON is divided into a few booming areas:

Interactive Digital Media: The film industry has been a major player in Ontario's economy for a long time. In addition to filmmaking professionals, employers have pursued video game designers and mobile web developers in these creative industries.
Artificial Intelligence (AI): Ontario is the birthplace of modern AI, and continues to be a leader in the industry. Companies from around the world invest in research and development for the newest applications of AI.
Quantum technology: This emerging technology combines quantum mechanics and information processing to create unlimited potential for the future of IT.

Skilled Trades: As Ontario's industries adapt to meet new and changing demands, many employers are having trouble finding tradespeople with the right qualifications. All kinds of opportunities exist, from HVAC and electrical work to industrial fabrication. According to Invest Ontario, many opportunities are in sectors like automotive (which employs 100,000 skilled Ontarians), mining (which generated $10.1 billion in 2018), and aerospace manufacturing (which generates over $6 billion each year).
Tourism: Millions of people travel to Ontario each year to explore the province's sights and engage in sophisticated cultural activities. They account for billions of dollars in yearly revenues as they visit world-famous attractions, dine out at restaurants, and enjoy the hospitality of a large variety of hotels.
Ontario's Six Main Regions
Great opportunities can be found across the entire province. But its vast size means that each region has a distinctive personality and may appeal to different people for different reasons. Here are some of the highlights:
Greater Toronto Area (GTA): As Canada's most populated and well-known metropolitan area, the GTA provides a lively staging ground for countless career possibilities and cosmopolitan cultural pursuits. It's where many of the nation's most talented professionals work and interact with people from all over the world. And because it has a truly convenient and extensive public transit system, many Torontonians decide not to own a vehicle, making the region exceptionally student-friendly. Located in southern Ontario, the GTA includes the city of Toronto and many surrounding municipalities like Mississauga, Brampton, Vaughan, Burlington, and North York.
South Central Ontario: This area, which includes the famous and beautiful Niagara region, lies between Lake Ontario and Lake Erie. Its most prominent city, Hamilton, was home to more than 569,000 people in 2021, many of whom work in the creative sector or in careers related to advanced manufacturing, freight, or logistics.
Southwestern Ontario: Two cities in this region stand out: London and Windsor. In London, students and aspiring professionals can enjoy the amenities and opportunities of a large city while benefitting from greater affordability and a charming community atmosphere. One of the city's most exciting emerging industries is digital media, which employs over 9,000 people.
Eastern Ontario: As the home of Canada's capital city, this region is hard to ignore. Ottawa is where many of the most stable opportunities exist. It also happens to be one of the most affordable big Canadian cities to live in. Almost half of its residents are under the age of 40, and they are highly educated. Many of them work for employers like the federal government or one of over 1,700 knowledge-based companies. And they get to enjoy legendary attractions like the Rideau Canal and the largest outdoor skating rink in the world.
Central Ontario: This part of the province captures the imagination with awe-inspiring lakes and scenic rolling hills. But cities like Peterborough and Kingston still offer many career-seekers a lot of potential among all of that beauty. For example, healthcare is one of Kingston's major career sectors since the city has some very high-end facilities. And it is quickly becoming one of the most active places in North America when it comes to the development and use of clean alternative energy.
Northern Ontario: This region—home to career-friendly cities like Sudbury and North Bay—might be known for its rugged landscape, but it's extremely picturesque and inviting. Its residents get to access the best parts of urban living while being in close proximity to hundreds of kilometers of walking and hiking trails and well over 300 pristine lakes.
Advantages of Going to School in Ontario
The province's students have many reasons for choosing to pursue their career training in places like those mentioned above. Some of the most popular ones include:
Diversity of people: If you want to learn about and interact with people from different cultures, then few places are better than Ontario. In fact, over 200 different languages are spoken within the province. Just imagine how much you can grow from the experiences that kind of setting can provide.
Variety of leisure options: Toronto is an obvious hotspot for amazing restaurants and entertainment venues. All of the best concert tours come through the city, and it hosts a huge number of memorable festivals. But great adventures can be had all over the province, especially if you're into outdoor activities.
A big medley of living options: Ontario has communities to fit just about anyone's pace or lifestyle preferences. And the great thing is that, regardless of where you reside, you probably won't be far from school or plenty of large-city amenities.