Web Design Schools & Web Developer Training
By Publisher
| Last Updated March 10, 2022
Get practical training in a field that is bursting with potential.
Web design schools, along with those that offer web development education, specialize in giving creative technology enthusiasts the chance to acquire very marketable skills. For you, that could mean enjoying a fantastic opportunity to break into an extraordinary career.
Web designer and web developer training involves more than just learning how to make websites look nice. It frequently includes instruction in a full range of aesthetic, functional, and technical considerations such as content, usability, optimization, and security. After all, in order to be successful, a website should be user-friendly, relevant, easy to find, and stable. It's why having the ability to help develop such sites for the Internet can be incredibly beneficial to your career.
Find a Web Design School Near You
Please enter a valid postal code.
4 Powerful Reasons to Go Into Web Design or Web Development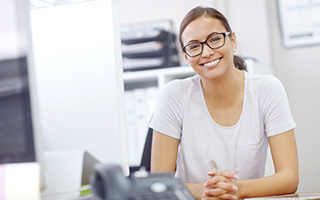 With every year that passes, the Internet becomes more ingrained in our lives. Many of the things that could once only be done offline are now being done online with greater and greater frequency. As a result, new websites—and upgrades to existing ones—are being produced at an astonishing pace. Plus, Canadians are among the most engaged Web users in the world. Check out these facts from the Canadian Internet Registration Authority (CIRA):
Close to 75 percent of Canadians are online each day for at least three to four hours. And around 20 percent do not go more than eight hours without being connected.
The percentage of Canadians with unlimited data packages for home Internet grew from 29 percent to 40 percent in one three-year span.
Nearly 90 percent of all Canadians who go online have purchased a product or service over the Internet. In fact, online buying of household goods nearly doubled between 2014 and 2019.
Obviously, these are compelling stats. But they're only part of the story. As a potential web designer or developer, you might feel especially encouraged by the following facts:
1. The Opportunities Keep Expanding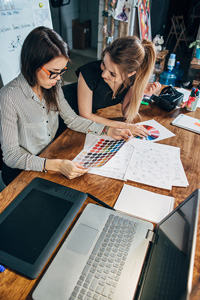 In Canada, the market for web design and development services still has a lot of room to grow. For example, CIRA says that many of the nation's small businesses do not have their own websites. That means the country is filled with possible clients or employers who will likely want to establish or boost their online presences in the coming years in order to stay competitive.
In addition, the rise of the mobile Web is producing a big need for designers and developers who understand how to create sites that are optimized for smartphones and tablets. Roughly half of Canadian Internet users go online using a mobile device, according to CIRA.
But most of the opportunities will probably be created as a result of the worldwide expansion of Internet users, which already total more than four billion people.
2. You Can Be Creatively Minded, Technically Inclined, or Both
Creating great online experiences for Web visitors requires people with all kinds of talents. So it's possible to achieve success whether you're a web designer who focuses on the visual and front-end side of things or a web developer who specializes in writing the back-end code that makes everything work. It's even possible to develop a mix of design and programming skills that give you a distinctive edge.
3. There Are Always New Things You Can Learn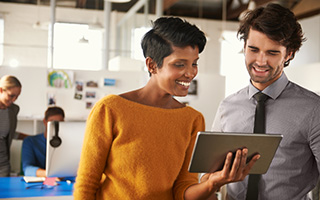 As Web technology evolves, so do the opportunities for acquiring fresh and interesting skills. For instance, as a developer, you might become very proficient in popular programming languages like Java, JavaScript, Python, C#, PHP, or Ruby. But with mobile technologies taking off, you might also go on to learn how to develop for platforms or frameworks like Node.js or PhoneGap.
And similar possibilities also exist for web designers. Markup languages like HTML and CSS will continue to evolve, along with digital art tools like Adobe Photoshop. Plus, the more a designer knows about widely used programming languages, the more effective and valuable he or she can become.
4. The Pay Can Be Outstanding
Many organizations have difficulty finding qualified web designers and developers for their projects or open positions. The demand is simply very high, and the market of skilled web professionals isn't always large enough to meet it. That's why a lot of people in this field make great money. In Canada, the median hourly wage for web designers and developers is $30.00, but many earn significantly more.
Inside the Industry:
Advice and Insights from a Web Designer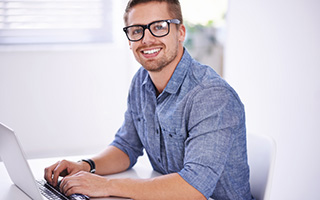 As a web designer, Ryan M. wears many hats, from graphic and user-experience designer to information architect. After spending six years earning his Bachelor of Science degree with a double major (chemistry and computer science), the Kelowna, B.C. resident has worked for many years as a full-time web professional.
"I love that, as a web designer, you utilize both sides of your brain because you have to be both creative and analytical," Ryan says. "Design jobs are always changing and growing, and web design is no different. I like that there is always something new to learn both graphically and technically."
Both sides of Ryan's brain definitely get a daily workout. A typical morning for him usually consists of handling email and responding to the questions and concerns of clients. He also uses this time to work on any troubleshooting issues related to existing sites. This can include finding bugs in the code and pinpointing their solutions.
In the afternoon, Ryan switches to design for new projects, with the aim of building responsive and easy-to-navigate websites that are aesthetically pleasing and meet the needs of their intended audiences. This means working on the graphic design side of web development, creating logos, infographics, user interfaces, responsive layouts, and HTML emails. It also means being active on the technical side, which requires scripting and programming techniques that involve the use of languages like HTML, CSS, JavaScript, jQuery, and PHP.
"I usually work on several different web design projects a day," he says. "I like it this way because then you're not staring at the same thing all day long."
Toward the end of the workday, Ryan is careful to make note of what he learned and accomplished that day. "This is my moment to reflect and absorb what you normally cannot during the fast-paced life that is web design," he says.
Ryan credits his ability to handle all aspects of web design to his education, saying the most useful skills he learned include organization, prioritization, and project management, as well as how to troubleshoot in order to solve problems quickly and effectively.
These skills allow him to efficiently handle his various duties, which can span from web design and development to customer service. He also meets with clients to discover exactly what they are looking for in a website and recommends solutions that are cost-efficient and help to ensure they get exactly what they want out of their sites.
For those interested in joining the web design field, Ryan advises exploring the technical side of the job first. "Focus on learning your HTML and CSS skills first and growing from there, because without these you're bound to run into problems in the future," he said.
Find a School Near You
Please enter a valid postal code.