Travel, Tourism, and Hospitality Schools and Colleges
By Publisher
| Last Updated March 10, 2022
Travel, tourism, and hospitality schools and colleges can help you learn what it takes to create exceptional guest experiences. By completing post-secondary training in this field, you can develop the leadership, customer service, and communication skills that can lead to enriching and wide-ranging opportunities across Canada and around the world.
Find a Travel, Tourism & Hospitality School Near You
Please enter a valid postal code.
Education & Training
Post-secondary training in tourism and hospitality can help you acquire the knowledge and abilities that can help you stand out to potential employers.
Length of Training
Programs related to travel, tourism, and hospitality can last anywhere from two months to four years, depending on the credential you pursue.**
Most Common Length of School**
(range in months)
Flight attendant

Travel and tourism

Restaurant management

Hotel management
Program Options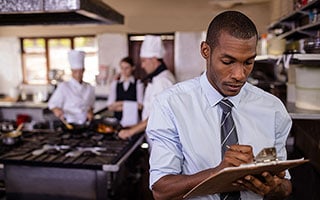 Certificate programs generally last between six and 12 months.** Some provide a general overview of the industry while others have a very specific focus, such as adventure guiding. Note that some certificate programs are aimed at people currently working in the industry who want to upgrade their education.
Diploma programs are typically two years long, but that can vary.** They tend to include more general education courses in areas such as communications or computer applications.
Bachelor's degree programs usually take about four years to complete.** They are commonly offered as business administration, hospitality and tourism management, or commerce degrees. Programs at this level tend to feature more in-depth training in business and management.
Many programs at all levels also include an externship, work placement, or co-op option that enables you to get real-world industry experience before you graduate.
Typical Courses
The types of courses that are offered depend on the specific program and credential you pursue. However, broadly speaking, many travel, tourism, and hospitality-related programs cover topics like:
Hotel and resort management
Budgeting, purchasing, and cost control
Food and beverage management
Safety and sanitation
Ecotourism and sustainability
Airline, cruise line, and tour operations
Reservation systems
Marketing
Event planning
Guest relations
Human resources management
Accounting
Business law
Organizational behavior
Cross-cultural tourism
Entrepreneurship
Skills You Can Learn
Depending on the program you choose, you may have the opportunity to develop skills related to:
Managing both people and finances
Marketing and selling
Planning events
Communicating effectively
Addressing guest complaints
Adhering to health and safety regulations
Licensing & Certification
Some types of professionals in the travel, tourism, and hospitality industry require certification or licensing at the provincial, territorial, or even municipal level. Here are just two examples:
For many other types of positions in the industry, voluntary certifications can boost your employability. For example, hotel managers can pursue certification from emerit. And depending on the role you hope to land, you may want to become certified in areas like:
Food safety
Alcohol service
CPR or first aid
Education & Training FAQs
Are online programs available?
Yes. Many programs are delivered entirely online, with both part-time and full-time options. However, depending on the program, you may still have to complete an in-person work placement with an organization in your local area.
Do I need to have a degree or diploma to become a manager in this field?
That depends on the employer. In some cases, several years of hospitality experience can substitute for formal education. So you may be able to start out in an entry-level role and work your way up, even without having a university degree or college diploma. However, completing a post-secondary program typically does make you more attractive to potential employers.
Travel, Tourism & Hospitality Programs
Career Information
With a focus on helping people get the most out of their leisure time and business trips, the travel, tourism, and hospitality field encompasses an enormous range of exciting careers.
Career Outlook*
4% growth from 2019 to 2028
Median Salary*
(Average Median)
Job Openings*
Average Yearly Openings
Length of Training
Most Common Length
Work Settings
Sources
Government of Canada Job Bank
Canadian Occupational Projection System
Canada.ca
Earnings
According to data from the Government of Canada Job Bank, these are the median yearly full-time earnings of people in related careers:
Based on the earnings noted above, the average median wage for Canadians in travel, tourism, and hospitality occupations is $40,091.
Accommodation services managers

Hospitality supervisors

Food services managers

Pursers and flight attendants

Travel agents

Hotel front desk clerks

Tour and travel guides
Find a School
Please enter a valid postal code.
Job Openings & Outlook
Between 2019 and 2028, occupations related to travel, tourism, and hospitality are expected to see a four-percent increase in employment, according to the Canadian Occupational Projection System (COPS).
That's based on an average of the projected growth rates for each of the categories listed below:
Accommodation services managers
Accommodation, travel, tourism, and related services supervisors
Food services managers
Hotel front desk clerks
Pursers and flight attendants
Travel agents
Tourism and amusement services occupations
COPS data also shows that in total, the occupations above are projected to generate an average of 15,880 annual job openings over that same decade.
Key Benefits
Portability: Tourism is a global industry, so your skills could potentially lead to cool opportunities all over the world.
Cultural enrichment: You will likely have the opportunity to interact with people from a wide range of cultures and perspectives.
Self-employment potential: You could eventually establish your own hotel, restaurant, tour operator, or event planning business.
What a Travel, Tourism, or Hospitality Professional Does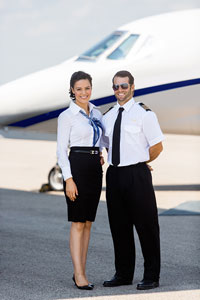 Specific job tasks vary considerably by role. Depending on which area of the industry you focus on, you might carry out activities like:
Overseeing the day-to-day functioning of a:

Hotel
Resort
Cruise ship
Restaurant
Catering service
Tour operator

Preparing budgets and staff schedules
Planning and coordinating special events
Promoting vacation destinations or attractions
Making travel arrangements for individuals or groups
Explaining interesting facts to guests at tourist attractions
Guiding travelers on escorted business or leisure trips
Leading guests on excursions like kayaking, mountain climbing, or wildlife viewing
Keeping airline passengers and crew comfortable and safe
Resolving guest complaints
Work Settings
People in this industry commonly work in settings like:
Hotels
Restaurants
Resorts
Airplanes
Cruise ships
Casinos
Travel agencies
Parks
Historic sites
Museums
Tourism boards or visitor centres
Outdoor adventure sites
Careers
Travel, tourism, and hospitality is a broad field with a huge range of potential career paths. Here are just a few examples:
Accommodation services manager: Supervise staff, track revenues, and ensure a positive guest experience at a hotel, resort, bed and breakfast, or other type of lodging.
Airline customer service agent: Assist passengers by performing tasks like assigning seats, issuing boarding passes, and tagging luggage.
Event planner: Handle the accommodation, transportation, catering, and other arrangements for special events like festivals and conferences.
Flight attendant: Be responsible for ensuring that passengers onboard an aircraft remain safe and comfortable during flight.
Food services manager: Keep a restaurant thriving by hiring and scheduling staff, developing menus, controlling inventory, and making sure health and safety regulations are followed.
Heritage interpreter: Help visitors appreciate the cultural significance of heritage sites like parks, museums, and interpretive centres.
Hotel front desk clerk: Check guests in and out, maintain room accounts, process payments, and respond to questions or complaints.
Shore excursion manager: Develop, promote, and sell a collection of tours for each port on a cruise ship's itinerary.
Travel guide: Lead groups of travelers on escorted tours, confirming accommodation and transportation reservations and handling any issues that arise.
Tour operator: Organize guided tours and develop packages that combine components like accommodation, transportation, and meals.
Travel agent: Advise clients on travel options that fit their interests, budgets, and time frames, and make bookings as requested.
Career FAQs
What characteristics do people in this industry often share?
Successful tourism and hospitality professionals are dedicated to continually improving the guest experience. To that end, they typically:
Possess excellent communication and interpersonal skills
Enjoy making people happy
Are both resourceful and tactful
Have good cultural awareness
Are open to working on weekends and holidays
Which careers in the travel, tourism, and hospitality industry have the most promising outlooks?
Pursers and flight attendants are projected to have the highest rate of job growth between 2019 and 2028, according to COPS data. Have a look at the five fastest-growing careers:
Pursers and flight attendants: 14.4 percent
Accommodation services managers: 10.7 percent
Accommodation, travel, tourism, and related services supervisors: 10 percent
Hotel front desk clerks: 6 percent
Food services managers: 5.9 percent
When it comes to the most yearly job openings, the order changes a bit:
Accommodation, travel, tourism, and related services supervisors: 5,460
Accommodation services managers: 4,330
Food services managers: 4,330
Pursers and flight attendants: 700
Hotel front desk clerks: 550
Find a School Near You
Please enter a valid postal code.
---
* Salary information represents an average of the median wages for accommodation services managers; accommodation, travel, tourism, and related supervisors; food services managers; hotel front desk clerks; pursers and flight attendants; tour and travel guides; and travel agents, as noted by the Government of Canada Job Bank. Career outlook and job openings data is drawn from the Canadian Occupation Projection System for the same careers. (Note that for outlook and job openings, tour and travel guides are part of a broader category known as tourism and amusement services occupations).
** Length of training information is based on a combination of information from the Government of Canada Job Bank, the government of Canada's post-secondary search tool, and a wide sampling of relevant program lengths from up to 30 individual school websites. They are a mix of public, private non-profit, and private for-profit institutions.