Oil and Gas Training Schools
By Publisher
| Last Updated March 10, 2022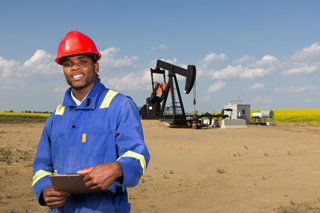 Get your start in one of today's most reliable and lucrative industries.
Oil and gas training offers a powerful way to begin gaining the special knowledge that can make you stand out to potential employers in this booming sector. It's an educational direction known for leading to high-paying opportunities that often come with many other terrific benefits.
That's frequently the true advantage of getting formal gas or oil field training. It can greatly increase your job possibilities and clear the way toward a long-term career that is consistently interesting and gratifying. And the programs are usually pretty quick to complete. In fact, getting a marketable introduction to important industry concepts like instrumentation, quality control, safety, and operational efficiency often takes less than a year.
Find an Oil & Gas Training School Near You
Please enter a valid postal code.
5 Opportunity-Rich Career Areas in the Oil and Gas Industry
Energy resources are abundant across Canada. And even though more renewable forms of energy are being developed, nothing else yet matches the scale of the oil and natural gas sector. Plus, the domestic extraction and production of these two fossil fuels creates extraordinary benefits such as less reliance on importing foreign energy, greater national security, and hundreds of thousands of good jobs for Canadians. Just take a look at the following stats to get a sense of the monumental significance of this industry:
According to Natural Resources Canada Energy Fact Book 2021-2022, Canada has the world's fourth-largest oil reserves, behind only Venezuela, Saudi Arabia, and Iran.
Canada is the world's fifth-largest producer of natural gas.
Oil and natural gas production supports the total employment of about 528,000 Canadians across most provinces and territories, according to the Canadian Association of Petroleum Producers (CAPP).
CAPP also says that between 2017 and 2040, the worldwide demand for energy is anticipated to grow by 27 percent.
And keep this fact in mind: The large profits achieved by this industry allow many petroleum-related employers to reward their workers with outstanding compensation packages. Beyond just exceptional pay, a lot of oil and gas jobs come with attractive benefits like:
Health, dental, and life insurance
Flexible schedules
Matching retirement contributions
Food, housing, and transportation allowances
Tuition and childcare reimbursement
Discounts on fitness club memberships
Travel opportunities
Here are some of the most popular occupational areas in the oil and natural gas sector:
1. Business Operations and Administrative Support Workers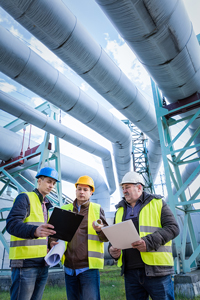 Here's a vocational area that is especially important to the petroleum industry. It might not involve much fieldwork, but it does play a significant role in the overall strength and growth of the sector. That's because administrative professionals are often involved in essential business operations related to things like regulatory affairs, customer relations, asset management, occupational safety, stakeholder relations, and environmental stewardship.
It's why oil and gas administration schools focus on ensuring that their students graduate with plenty of specialized knowledge about the industry in addition to contemporary business and office skills.
2. Field Workers
These are the people who provide hands-on assistance in the operation of equipment on drilling rigs or at pipeline facilities. They help set up, service, and take down various pieces of equipment used for creating and operating wells and other petroleum extraction, distribution, or production machinery. They also frequently help with basic construction work and cleanup activities.
Field workers typically perform their tasks outdoors and receive a lot of training on the job. But receiving a brief education at an oil and gas technology college or trade school can give you an edge when pursuing the best jobs. And getting into the industry at this level is a good way to begin a career with plenty of room for upward advancement.
3. Operators
Like field workers, oil and gas operators primarily work outdoors at project sites. Their jobs are a step up from entry-level fieldwork since they are responsible for the physical operation of anything from extraction rigs to facility control systems to pipeline equipment. They also monitor drilling or other production activities, assess problems, and devise solutions to any issues that are hampering the safety or efficiency of on-site operations.
With gas or oil field operator training, you can become part of the largest occupational category in the petroleum industry. Plus, you can specialize in the area you like best, whether that's seismic operations, field production, well services, plant or control center operations, or drilling rig operation.
4. Skilled Tradespeople
This is another job category with a ton of variety. People in all kinds of specialized trades are actively involved in the daily functions of the oil and natural gas industries. Many of them primarily engage in maintenance or repair work, but many others also get to help design, fabricate, or assemble some of the equipment or materials used in the extraction, transportation, and processing of petroleum products. A few examples of the types of tradesmen and women essential to this sector include:
Industrial machinery mechanics and millwrights
Heavy equipment mechanics and operators
5. Engineering Technicians and Technologists
Professionals in this category are typically specialists in a particular area related to the design, installation, and use of specific kinds of oil or gas-related equipment. For instance, in addition to design and drafting specialists, the industry employs a lot of people in fields like electrical, mechanical, chemical, geological, marine, and civil engineering technology.
Technicians usually do a lot of their work in the field at petroleum extraction, processing, or refining sites. And they perform a lot of hands-on tasks, often with the assistance of computers or portable devices. Technologists, on the other hand, are generally responsible for supervising technicians either directly or indirectly and tend to perform a lot more work inside an office. They help contractors choose the most appropriate equipment and methods for its use. And they often oversee its installation and operation.
One of the most fascinating areas of this category is oil and gas process technology. Schools exist that can teach you many of the basics through programs related to instrumentation technician training and similar areas. And a lot of colleges also make it possible to become a technologist who specializes in oil and gas. Degrees in engineering technology can be earned from schools throughout Canada.
Find a School Near You
Please enter a valid postal code.