Laser Technician Schools in Canada
By Publisher
| Last Updated March 10, 2022
Laser technician training can teach you how to help others make beautiful, healthy, glowing skin a top priority. Many people experience a rewarding boost to their self-confidence after undergoing a cosmetic procedure to remove unwanted hair, blemishes, or other perceived imperfections.
Along with laser hair removal training, many schools teach you how to use lasers for other skin conditions. This includes acne treatments, fotofacials, skin rejuvenation, and wrinkle reduction. You can learn what devices, wavelengths, and power settings to use for specific treatments.
Thanks to new technologies, people continue to seek out new cosmetic services that offer special benefits. The growing popularity of cosmetic laser treatments, in particular, is creating demand for well-trained technicians who can provide safe and effective alternatives to more invasive procedures.
So if you're considering a career in this field, check out the frequently asked questions below to get answers about the typical salary, job description, workplace environments, and more. And if you're ready to set your future in motion right now, request information from a school that interests you!
Featured School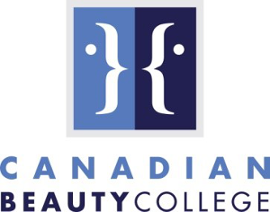 Laser Technician Education & Career Information
What Does a Laser Technician Do?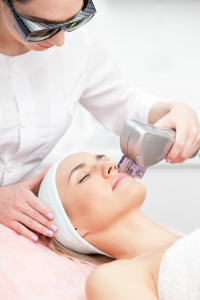 Most laser technicians either assist with or perform one or more types of cosmetic laser treatment such as:
Hair Removal
Laser hair removal involves using special equipment that produces high-energy flashes of light to get rid of a client's unwanted facial or body hair.
Spider Vein Removal
Spider veins are small, unsightly blood vessels found on the skin of a person's legs. They don't serve any purpose, so some people choose to have them removed by undergoing laser treatments. Some people also have similar types of discoloured blood vessels on the skin of their chests, necks, or faces. These small veins can also be safely removed.
Tattoo Removal
These days, a tattoo doesn't necessarily have to be permanent. As laser technology continues to advance, many people are undergoing effective treatments to get rid of their unwanted body art.
Skin Rejuvenation
From sun exposure to aging to genetics to acne, many things can cause skin damage, wrinkles, or patches of discolouration. But through procedures such as laser skin resurfacing, a client can get layers of damaged skin removed so that fresher-looking skin underneath is revealed.
Removal of Pigmented Skin Lesions
Similar to the removal of small blood vessels, the appearance of discoloured scars or abnormal skin growths can also frequently be diminished or eradicated through special treatments.
Find a Laser Technician School Near You
Please enter a valid postal code.
What Is the Typical Job Description?
Duties often include:
Consulting With Clients
Before any procedure, a technician usually needs to assess a client's goals and expectations as well as provide pre-treatment instructions. (In the case of hair removal, a client is often told not to pluck, wax, tan, or get electrolysis for a certain amount of time in the area to be treated.)
Laser technicians also explain realistic outcomes and assess a client's skin, hair, and any past cosmetic procedures to judge how suitable and effective the treatments will be.
Preparing Clients for Treatments
Laser technicians ensure that their clients stay safe during each procedure by supplying equipment such as special protective eyewear.
Technicians also protect themselves and other people in the treatment room by following proper sanitation procedures and safety protocols.
Checking Equipment Settings
Since each client can present a different challenge, technicians need to set up their equipment with the most appropriate settings. Before each treatment, a technician will often review and adjust settings related to factors such as:
Power
Wavelength
The duration of energy pulses
The amount of time between each pulse
Technicians also frequently conduct a test on a small patch before performing a full treatment on a client.
Performing Treatments
When performing laser hair removal, technicians destroy the follicles (i.e., roots) of unwanted hair on clients' faces or bodies using a targeted laser beam.
Cleaning and Maintaining Equipment
After each treatment, technicians often clean and check the equipment, including protective eyewear and other safety items.
How Much do Laser Technicians Make?
Most laser technicians earn wages comparable to estheticians, electrologists, and other beauty professionals. They often possess a useful range of cosmetic skills beyond their area of specific expertise.
According to December 23, 2021 data from the Government of Canada's Job Bank, the median hourly wages of cosmetic professionals in the group that includes laser technicians worked out to $15.25 per hour.
Of course, a lot depends on your experience, level of training, and any additional skills you may have. Salary can also increase if you provide services as an independent provider.
When owning your own cosmetic laser studio, your earning potential rises based on how well you market your services and retain clients. Many technicians, for instance, charge between $65 and $100 per hour for their services. So, after subtracting overhead costs like rent and other business expenses, many independent laser technicians make a comfortable living.

Find a School Near You Please enter a valid postal code.
What Is the Difference Between an Electrologist and a Laser Hair Removal Technician?
Both remove unwanted face and body hair from clients who want long-lasting results. However, they typically have different training and use different methods.
Electrologists perform electrolysis, which uses electrical current to destroy individual hair follicles so that they can be removed and never grow back. This hair removal method tends to be a little more painful for clients because it is an invasive procedure. (A needle carrying the electrical current is inserted into the skin for each unwanted hair.)
Laser hair removal technicians use a laser beam to heat the pigment in unwanted hair follicles, thereby destroying them. Laser hair removal is non-invasive and less painful.
Complementary Procedures
Many clients choose to have both electrolysis and laser hair removal performed since they can provide complementary effects. As a result, more and more electrologists offer laser hair removal services or employ laser technicians in their aesthetics studios.
How Can I Get Into This Field?
The best way is to complete a post-secondary program that's focused on cosmetic laser training. It's also a good idea to consider any program that incorporates additional training in electrolysis, aesthetics, skin care, or clinical assistance.
You don't need any prior experience in a related field, but some technicians have backgrounds as skin care specialists, aestheticians, cosmetologists, or even nurses.
The more formal training you complete, the more seriously potential employers and clients will view your abilities.
Do I Need to Be Licensed or Certified?
Currently, in Canada, you do not need a license to operate a laser machine for non-surgical cosmetic procedures like hair removal. The machine you use, however, does need to be licensed by Health Canada. (The sale, lease, and import of hair removal lasers are regulated through the Radiation Emitting Devices Act.)
Most provinces and territories also have safety regulations or guidelines pertaining to the use of laser devices.
But although licensing or certification is not technically required, it is a good idea to gain official recognition of your skills by completing specialized post-secondary training in safe and effective cosmetic laser procedures. Potential clients and employers will have more confidence in your services if you do.
Formal training will also typically lead to a higher salary.
Professional Memberships and Certification
If you decide to complement your skills with additional abilities like electrolysis and skin care, then you'll have the option of joining professional organizations and gaining extra certifications through them.
As one example, the Canadian Organization of Professional Electrologists (COPE) offers an exam you can take to gain the credential of Registered Dermal Therapist (R.D.T.). The exam covers areas such as electrolysis, laser hair removal, and different kinds of skin treatments.
Find a School Near You
Please enter a valid postal code.
Where Do Cosmetic Laser Technicians Work?
Depending on their range of skills, they can work in settings such as:
Beauty salons and spas
Aesthetics studios
Electrolysis and laser hair removal studios
Medical spas
Physicians' offices
Dermatology clinics
What Are the Benefits of This Career?
The best parts of a career in this field can include:
Growth of opportunities—Every year, cosmetic procedures gain more widespread acceptance. Plus, more and more people are choosing to undergo advanced beauty treatments as they become more affordable. The growth of the industry creates lots of job openings and business opportunities for well-trained technicians.
Satisfaction from helping others—Professionals in this field enable many people to look and feel their best. The added self-confidence that their clients feel often translates into a sense of fulfillment for themselves.
Good earning potential—By developing reputations for doing safe and effective treatments, many technicians enjoy higher-than-average wages.
Leading-edge technology—Cosmetic lasers represent some of the most advanced technology in any industry. Using it each day can provide a feeling of excitement and accomplishment.
Advancement potential—With additional training and certification, a technician can qualify for more advanced and higher-paying positions in medical clinics or laser eye surgery centres. The average medical laser technician salary provides a good return on the investment in extra training.
How Long Are the Programs, and What Can I Learn?
Many laser technician programs take only about three to six weeks to complete. On the other hand, some programs take up to one or two years because they may cover subjects like skin care, aesthetics, and clinical practices a little more thoroughly.
What You Can Learn
Depending on the school and laser technician or aesthetics program you choose, you may have courses that cover subjects such as:
Laser types and classifications
Basic physics of cosmetic laser systems
Laser use fundamentals
Laser hazards and safety procedures
Client care and relations
Basic medical terminology
Basic anatomy
Clinical protocols
Physiology of hair follicles and growth
Skin types and disorders
Hair removal
Skin treatments
Business and marketing basics