Find a Vocational School
Get started now.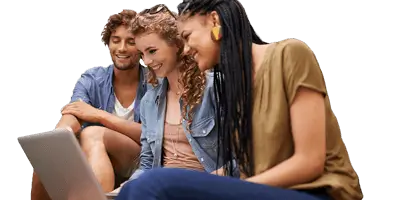 PEI Schools and Vocational Colleges
PEI schools and vocational colleges can help you acquire the skills for a reliable career.
On Prince Edward Island (PEI), your professional aspirations can begin gaining real traction. And your time away from school or work can become filled with a rejuvenating balance of fun in the city, relaxation on the beach, and active recreation along picturesque coastal trails.
In short, PEI is where you can achieve harmony between your vocational goals and your overall pursuit of an enjoyable and enriching life. Its location in the Gulf of St. Lawrence provides a unique setting for learning and living in a way that feels simple, uncluttered, and truly freeing. That's a big reason why you can find good employers on the Island—in all kinds of fascinating industries.
Prince Edward Island's Most Compelling Vocational Sectors
Over recent decades, the economy of PEI has shifted into a higher gear—one that's allowed some really exciting industries to emerge. For example, the Island's aerospace industry now boasts at least 11 different companies.* That's impressive considering that only about 146,000 people live in this Atlantic Canada province.** But the region is also home to other fascinating and growing industries like interactive media technology, bioscience, renewable energy, and advanced manufacturing.
Along with those sectors, many of the best jobs are found in historically stable areas such as:
Health and Personal Care—Between 2015 and 2055, PEI could see an almost 65-percent increase in the number of seniors.** As a result, professionals like pharmacy technicians, residential care workers, and medical administrators could be in high and stable demand. Evidence for this can be seen in the growth of health care workers' incomes. From May 2013 to May 2014, the average weekly earnings of Island residents employed in this sector rose by about 3.3 percent.***
Financial Services and Business Support—PEI is known internationally for being a good place to do business. In fact, companies of all sizes flourish within the province, but small and medium ones often do especially well. And they employ many kinds of professionals related to areas like office administration, creative design, accounting, legal assistance, and tech support. People in the Island's finance and insurance sector, in particular, have a lot to feel good about. For instance, from the spring of 2013 to the spring of 2014, their average weekly incomes grew by about 8.6 percent.***
Supply Chain Management—Whether by air, sea, or land (by utilizing the 13-kilometre-long Confederation Bridge), PEI's export industries move a lot of goods every year. In fact, in 2015, the value of the Island's exports went up by more than 15 percent.* All of that shipping activity requires a labour force of specialists in warehousing, logistics, transportation, and inventory control that, in 2014, accounted for about 3,000 workers.****
Charlottetown: A Maritimes City Like No Other
As Prince Edward Island's capital, this waterfront city provides the region with a lively cultural heartbeat. Charlottetown has the distinction of being one of the primary locations involved in the birth of Canada as an official nation. It has even retained much of its historical charm downtown, where the original plans still dictate its shape. For students, that heritage adds a fascinating backdrop to getting an education—one that nicely complement's the city's many modern urban amenities like shopping, dining, and entertainment. There is simply a lot to see and experience.
Three Things That Make Living and Training on PEI So Special
People have filled whole books with their PEI-inspired stories. And you can't ignore the fact that the province is a very popular place to visit. But a few things, in particular, are frequently cited as being worthy of mention to anyone thinking of making a new start on the Island:
An active yet gentle pace of life—PEI is perfect for those who enjoy a peaceful atmosphere but still want to pursue their interests with enthusiasm.
Community-minded spirit—The Island's residents seem to pride themselves on being friendly and gracious, oftentimes going out of their way to interact with other residents or to show hospitality to newcomers.
Affordable living—Many basic expenses on PEI are lower, on average, than those in the rest of Canada, including housing and utilities.** That allows many students to keep their costs under control and get their careers off on solid financial footing.
A Smart Move to Make Right Now
PEI schools and vocational colleges are ready to offer assistance as you explore your possible future on the Island. So finding one to help you is a good way to start moving in the right direction. Plus, with the search tool on this page, it's very easy. All you have to do is enter your postal code to get started.
Main Sources
* Innovation PEI, website last visited on February 2, 2017.
** Government of Prince Edward Island, website last visited on February 2, 2017.
*** Statistics Canada, website last visited on February 2, 2017.
**** Canadian Supply Chain Sector Council, website last visited on February 2, 2017.