Legal & Criminal Justice Schools and Colleges
By Publisher
| Last Updated March 10, 2022
Prepare yourself for a reliable career that contributes to a fair and safe society.
At legal and criminal justice schools in Canada, your values can become the foundation for an appealing future in a field of high purpose. It's the type of path that often leads to respect, excitement, good pay, and real stability.
With just a short amount of legal training, you can pursue opportunities that enable you to assist lawyers and help individuals or organizations with very important legal matters. And by learning about things like criminology, forensics, and investigations, you can greatly bolster your potential of landing action-oriented positions in law enforcement.
Find a Legal & Criminal Justice School Near You
Please enter a valid postal code.
4 Engaging Careers in the Legal and Criminal Justice Fields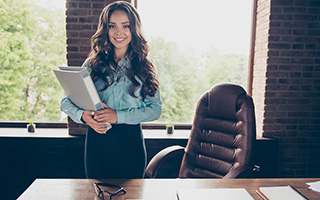 Canadians value law, order, and fairness. But upholding those values requires various professionals who understand how to navigate the justice system and have the right skills to help handle a range of legal and criminal matters appropriately. Just look at some of the facts from Statistics Canada:
More than 907,000 cases went through Canadian civil courts between 2019 and 2020 alone.
From 2019 to 2020, Canada's courts handled almost 312,000 criminal cases and more than 22,000 youth cases.
Canadian police reported over 2.2 million criminal code incidents in 2019.
Of course, millions of other legal transactions and security incidents occur outside the courts and policing system every year. So the need for well-trained pros in law and security-related fields is always high. Here are four of the most intriguing paths you can take:
You don't have to be a lawyer to make positive contributions within the legal field. Most law offices and legal departments employ assistants with specialized administrative skills that help keep cases organized and on track. Whenever a lawyer succeeds, it's usually because they have at least one good legal assistant or law clerk who handles many of the routine (but highly important) tasks.
According to Job Bank, the median hourly pay for Canadian legal assistants is $24.00. And they can be found almost everywhere that lawyers practice.
Saving time for lawyers and money for clients is what makes the work of paralegals so valuable. They often take on many interesting and essential tasks like conducting research, gathering facts for cases, interviewing people, and drafting legal documents. It's all meant to help the lawyers they work with become as effective and efficient as possible.
And check this out: Paralegals frequently make very good salaries. Job Bank data reveals that the median pay in Canada for paralegals is roughly $28.02 per hour. And the top earners make significantly more.
3. Policing and Law Enforcement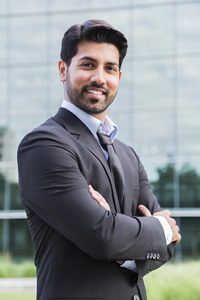 Getting foundational police training from a vocational college can lead to a large variety of career outcomes. For example, it can provide extra confidence when applying for selection by the RCMP or a municipal police force. And it also opens the door to other occupations such as jail security, private investigations, shoplifting prevention, national border protection, and corporate security.
Plus, going to school for criminal justice and law enforcement can result in the opportunity to earn a comfortable income. For example, according to Job Bank data, the median hourly pay for a Canadian police officer is about $45.19. The median is $34.00 per hour for correctional officers, with many eventually earning the same as those who work in policing.
4. Immigration Consulting
Many people worldwide wish to move to Canada and become permanent residents. But they often find it hard to navigate the complex immigration laws, initiate the required process, and prepare the documentation they need for their applications. That's where immigration consultants come in. They represent and advise people who want to make Canada their new home. And they can make pretty good money from that work. The Government of Canada Job Bank says the median wage for immigration consultants is $36.06 per hour.
Find a School Near You
Please enter a valid postal code.