Medical Assistant Schools & Colleges
By Publisher
| Last Updated March 10, 2022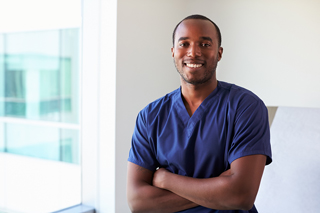 Medical assistant schools feature programs aimed at helping forward-looking people become essential contributors within the growing healthcare sector. In two years or less, you can gain the advantages associated with learning skills that are valued in almost every type of medical setting.
Think about it: At a medical assisting school or college, you can engage your mind as well as your heart. After all, it's tough to beat a career that enables you to help other people. Whether you go on to work in a medical office, diagnostic lab, or another kind of facility, you'll have the satisfaction of knowing that you're doing something incredibly important.
Find a Medical Assistant School Near You
Please enter a valid postal code.
Medical Assistant Training & Career Information
Every day, doctors and other health care professionals depend on compassionate, go-getting medical assistants to provide essential support services that allow them to focus on treating patients. Through the important work they do, medical assistants touch the lives of other people who may be physically or mentally ill or just trying to make positive changes to their overall health. Whether you're just starting out or want to make a career change to something more rewarding, becoming a medical office assistant can offer many upsides. Explore the frequently asked questions below to learn about the average medical assistant salary in Canada, what medical assistants do, where they can work, how to get training, and much more.
In order to treat patients effectively, doctors, nurses, and other health care personnel need assistants to take care of many important tasks necessary for keeping a medical office or health care facility running smoothly.
In Canada, a medical assistant or medical office assistant (MOA) is usually someone who handles multiple administrative duties and sometimes takes care of a few basic clinical tasks.
The most common job titles include:
Medical office assistant
Medical office administrator
Medical administrative assistant
Medical secretary
Ward secretary
Most Common Duties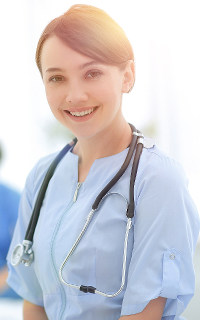 When it comes to specific duties, a lot can depend on the type and size of a particular office or health facility. (In large offices, duties are often divided among several different assistants.) Job responsibilities can also depend on level of experience and training.
That said, an MOA often has a wide variety of important duties that can include:
Interacting with Patients
Scheduling and confirming appointments
Greeting patients
Validating patients' provincial health services cards
Assisting patients with the completion of medical or insurance forms
Asking patients about the reasons for their visit
Helping patients feel at ease
Taking patients to exam or treatment rooms
Admitting patients for overnight (or longer) stays
Directing patients to helpful resources
Collecting payments if necessary
Maintaining Health Records
Starting new medical files for new patients
Proofreading medical records
Updating electronic medical records
Updating and filing paper records and medical charts
Ensuring the confidentiality of patients' medical files and records
Facilitating Office Communications
Relaying messages between medical staff
Passing messages on from patients to doctors or vice versa
Answering phones
Sending and receiving emails
Preparing Reports and Correspondence
Transcribing verbal or handwritten notes, case histories, and correspondence from doctors
Typing, proofreading, and editing reports
Completing insurance forms
Handling Day-to-Day Financial Matters
Preparing invoices and financial statements
Billing provincial medical services plans while following relevant guidelines
Processing payments, bank documents, and payroll
Managing cash
Coordinating Outside Services
Arranging for laboratory tests or hospital admissions
Helping patients get consultations with other doctors or specialists
Managing Office Needs and Routines
Tracking the inventory of office and medical supplies
Ordering necessary supplies
Establishing or updating office procedures
Keeping doctors' schedules organized
Planning meetings and business trips
Performing Basic Clinical Procedures
Measuring patients' basic vital signs such as body temperature and blood pressure
Taking patients' weight and height measurements
Cleaning and setting up exam and treatment rooms
Disinfecting and stocking medical instruments and supplies
In addition to some of the above duties, MOAs with a lot of experience are often responsible for training and supervising other assistants.
Average Salary
In Canada, the typical salary varies a little from region to region. How much you can make as a medical assistant also depends on your level of education, the type of employer you work for, and the range of responsibilities you're trained to handle.
National Salary Estimates
The Government of Canada's Job Bank data from 2016-2017 shows that nationwide wages for medical office assistants break down as follows:
Median hourly pay was $17.00 (which equals total annual wages of about $35,360 for full-time work)
The highest earners in the field made $25.25 or more (about $52,520 or more per year)
Highest-Paying Provinces
In many provinces, medical assistants earn more than the national median wage. Based on the Government of Canada's 2016-2017 data, the regions with the highest median hourly wages were:
Yukon Territory—$25.83 (which equals $53,726 per year for full-time employment)
Nunavut—$24.99 (about $51,979 per year)
Northwest Territories—$20.00 (about $41,600 per year)
Alberta—$19.23 (about $39,998 per year)
Saskatchewan—$18.97 (which equals a medical office assistant salary of $39,458)
Find a Medical School
Please enter a valid postal code.
Best Aspects of the Job
A sense of meaning and connection—Many medical assistants gain satisfaction from the feeling of doing something important because they get to help other people, sometimes forming close bonds with regular patients.
Daily variety—Because they often have a wide range of different tasks to take care of each day, they tend to stay engaged in their work and experience the satisfaction that comes from feeling productive.
Strong demand for their skills—Since everyone requires health care services throughout their lives, most MOAs enjoy relatively stable job security.
Opportunities for advancement—With experience, many move up into supervisory positions such as medical office manager or head administrator.
The potential to work part-time—Many MOA jobs are well-suited to people who want to maintain an important career but also want the extra time to raise a family or pursue other interests outside of work.
Becoming a Medical Assistant
The most common path is to earn a post-secondary certificate or diploma in medical administrative services or health care administration. You can also gain marketable skills by completing programs or courses in related areas like nursing and business administration.
No Licensing Requirements
Medical office assistants are not regulated anywhere in Canada. That means you don't need to obtain professional certification or a government license to work as one.
In terms of other employment requirements, most employers prefer to hire people who have at least:
A post-secondary education in a field related to medical office assisting
A caring demeanour
A solid understanding of medical terminology and office procedures
Great organizational skills
The ability to learn and use new computer software effectively
A commitment to maintaining patient confidentiality
Program Duration
Many certificate programs take as little as eight months—or up to one year—to complete. Other programs, such as those that result in a post-secondary diploma, are designed to last about two years. Both types of programs can prepare you for an entry-level position.
What You Can Learn
By enrolling in a formal program, you'll have the advantage of developing marketable skills and knowledge in many different areas of medical administration such as:
Medical terminology
Business and medical communications
Patient relations
Fundamentals of health care operations
Health care policies and government regulations
Ethics and standards of conduct for health care professionals
Medical recordkeeping and filing procedures
Scheduling and planning systems
Medical office software
Work Environments
Almost every type of health care facility requires administrative assistants trained in medical office procedures to keep things running efficiently for patients and health practitioners. As a result, MOAs can find work within a wide variety of health settings, including:
Doctors' offices
Walk-in clinics
Specialty medical clinics (such as for mental health, obstetric, or diabetic patients)
Dentists' offices
Hospital departments (such as admitting, emergency, records, laboratory, etc.)
Nursing homes and seniors' residences
Rehabilitation facilities
Public health agencies
Alternative health care clinics (such as for chiropractic care, acupuncture, massage therapy, etc.)
Insurance companies
Medical software companies
Employment Outlook
Numerous job openings are expected to result from the retirements of many existing medical administrative professionals in the coming years.
Find a School Near You
Please enter a valid postal code.