Find a Vocational School
Get started now.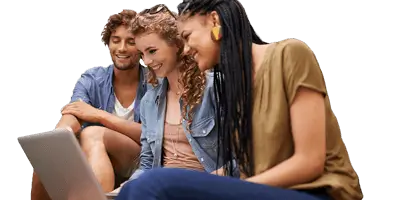 Vocational Schools and Colleges in BC
Reveal your own vibrant potential in a true jewel of a province.
Vocational schools and colleges in BC make it simple to begin transforming your future. And they offer innovative training programs in some of the world's most alluring locations. With such inspiring backdrops for your education, you may just accomplish more than you've ever imagined.
British Columbia has long been a magnet for smart, creative, and adventurous people looking to build enjoyable careers and enriched lives. That's because the intense beauty of this region is matched by its strong economic track record and emerging opportunities. In fact, BC's GDP is projected to grow by almost two percent per year between 2018 and 2028.1 And about 903,000 jobs are expected to open up over the same time period—without enough skilled workers to fill them all.2
So how can you take advantage of the situation? Get the marketable abilities that employers in the province are looking for by going to a vocational school. It might be the most sure-fire way to get them. Why? Well, just consider the fact that about 78 percent of the projected job openings will likely require some type of post-secondary schooling or training.4
With a career-driven education from one of the vocational schools in BC, it is more than possible to establish a balanced and prosperous life. Plus, the variety of occupational options within the province is downright impressive.
British Columbia's Hottest Career Sectors
With help from the extra exposure generated by hosting the 2010 Winter Olympics, BC has received an increasing level of international attention. Huge markets like Asia are becoming a big area of focus in the development of the province's economy, especially in relation to the export of natural resources. But that doesn't come close to telling the whole story.
The fact is that British Columbia is home to a stunning diversity of thriving industries, each one employing some of the best talent in Canada. And a lot of them are growing, which has spurred many BC colleges and vocational schools to expand their offerings and equip their facilities to match real-world expectations.
Here are just a few examples of BC's strongest occupational areas:
Health care and human services—Employment in this sector has been growing rapidly. For instance, between 2009 and 2013, it grew by about 9.4 percent—to almost 233,000 workers.5 And, at an average of over 2.5 percent a year, it's expected to keep a strong pace through at least the year 2020—higher than the overall provincial average of 1.8 percent. Opportunities exist throughout the province, even in regions like Vancouver Island, where about 18,000 people are employed in the health sector.6 Demand for all kinds of professionals in this sector—from nurses to medical laboratory assistants to medical office administrators to community support workers—should continue to stay strong for a long time to come.
Digital and interactive media—With more than $2 billion each year in sales—generated by over 600 companies—this BC industry has a worldwide reputation for producing excellent work and employment opportunities. Over 60 percent of those companies are in the Greater Vancouver area (including household names like Nintendo and Electronic Arts).7 But big employers like Disney also operate in places like the Okanagan Valley. Schools such as LaSalle College Vancouver help students become skilled animators, video game designers, visual special effects artists, game programmers, digital filmmakers, and more.
Hospitality and tourism—People from all over Canada and the rest of the world love vacationing in BC. And British Columbians love traveling within their own province. It all adds up to a broad industry that tends to thrive year after year. For example, tourism accounted for $14.6 billion in provincial revenue in 2014—close to 40 percent more than in 2004. And the sector employed over 127,000 people.8 Culinary specialists, travel planners, hospitality managers, and spa practitioners are just some of the tourism-related professionals who flourish in BC.
Skilled and transportation-related trades—Construction, trucking, distribution logistics, and other skilled trades sectors are big industries within the province thanks, in large part, to major coastal ports where goods are imported and exported between North America and Asia. In fact, 106,700 job openings are projected to be generated in this sector between 2018 and 2028.2 That could intensify the demand for automotive specialists, dispatchers, and many other trades-related professionals.
Regions in BC That Stand Out
British Columbia is a large province. It's so big that it accounts for roughly 10 percent of the nation's total geographic surface. And even if you were to combine the sizes of France and Germany, BC would be larger.3 So it's easy to imagine just how diverse the province's different regions are. But to give you an idea of the possibilities they can offer, here are some of the areas known for good living and career opportunities:
Vancouver and the Lower Mainland—With a big focus on supporting the development of environmentally friendly jobs and industries, Vancouver is aiming to be the greenest city in the world by 2020.7 Plus, Vancouver itself is frequently cited by international publications as one of the world's most livable urban areas. From surrounding cities like Surrey and Burnaby to those within the Fraser Valley like Abbotsford and Chilliwack, this area contains a huge bounty of potential employers and multicultural charm.
Vancouver Island—With beautiful and energetic cities like Victoria and Nanaimo, this region offers a lot of distinctive possibilities to any adventurous student. In fact, the island's old-growth rainforests stimulate the imagination like few other places on Earth. And the region is home to many smart and highly skilled people. (Over half of the island's residents over the age of 20 have a post-secondary education.6)
The Okanagan Valley—Check out these facts: The Kelowna area has been ranked as Canada's top entrepreneurial region. And the technology sector has an annual economic impact of about $1.3 billion in the Central Okanagan region.9 But terrific recreational and employment opportunities can be found up and down the entire valley, from Vernon in the north to Penticton in the south.
Kamloops—This picturesque city in BC's Interior is home to more than 200 technology companies, over 50 health care agencies, and more than 50 companies related to trucking and transportation. Plus, almost 10 percent of Kamloops' residents are employed in tourism.10
A Few of BC's Greatest Attributes
Students and aspiring professionals can benefit from many of this province's best features. But here are three especially good ones:
Unparalleled scenic and recreational variety—You'll find few other places on Earth with this much beauty, let alone natural diversity. Between the mountains, beaches, rainforests, deserts, and lakes, there is practically enough to explore for an entire lifetime packed within just this one province. In fact, BC has too many attractions to list. In areas like the Okanagan, you can ski and golf within the same day or visit one of about 200 wineries.9 And BC's seven national parks and 644 provincial parks keep on growing in number.11
Enriching cultural diversity—BC, particularly the Lower Mainland, is well-known as a place where multiple ethnicities are celebrated for the variety of delicious cuisine, colorful events, and other cultural benefits they contribute. In fact, immigrants represent as much as 27 percent of the province's population.12
Exceptional quality of life—Friendly people, mild climates, and low energy costs are all part of the BC experience. The larger cities have reliable and convenient public transit options. And, according to stats from 2007 to 2009, the overall life expectancy for British Columbians is the highest in Canada.5
What You Can Do Right Now
British Columbia might just be the place where your aspirations begin to soar. And with help from vocational schools and colleges in BC, that could start happening sooner than you imagine. Find one today by using the easy search tool on this page. It's fast. And it's completely free.
Main Sources
1 Centre for the Study of Living Standards, Long-term Fiscal and Economic Projections for Canada and the Provinces and Territories, 2014–2038, website last visited on February 27, 2017.
2 Work BC, British Columbia Labour Market Outlook: 2018 Edition, website last visited on September 7, 2018.
3 Province of British Columbia, website last visited on January 23, 2020.
4 Work BC, British Columbia Labour Market Outlook: 2010-2020, document last accessed on March 28, 2017.
5 Statistics Canada, website last visited on March 28, 2017.
6 Vancouver Island Economic Alliance, website last visited on April 7, 2017.
7 Vancouver Economic Commission, website last visited on February 27, 2017.
8 Destination BC Corp., website last visited on October 19, 2017.
9 Central Okanagan Economic Development Commission, website last visited on March 28, 2017.
10 Venture Kamloops, website last visited on March 28, 2017.
11 KnowBC, website last visited on August 10, 2021.
12 LearnLiveBC, website last visited on February 27, 2017.