Find a Vocational School
Get started now.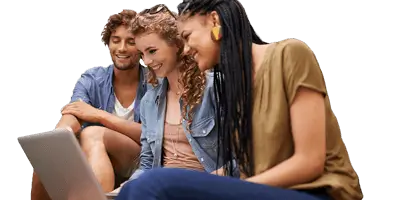 Beauty & Cosmetology Schools
Cosmetology, Esthetics, and More
By Publisher
| Last Updated March 10, 2022
A beauty and cosmetology school can help you train to become a hairstylist, esthetician, nail technician, or another spa or salon professional. You can get fun, yet practical vocational training aimed at helping you attain and refine the skills that often lead to real success in this stable and vibrant industry.
Learn the essentials of:
Working with industry tools and products
Using proper techniques and application methods
Maintaining hygienic and safe practices
Identifying what will work best for different clients
Developing industry-specific business skills
Hairstylist and barbering programs will teach you about shampooing, colouring, cutting, and styling hair. Some also offer additional training in giving manicures, pedicures, and facials. And if you're interested in the retail aspect of the beauty industry, selling hair care and other cosmetic products, consider a program that offers business classes in addition to the standard curriculum.
The field of cosmetology is vast, and there are many areas to specialize in.
Popular Beauty Programs
Find a School Near You
Please enter a valid postal code.
---
School Listings
Sponsored Listings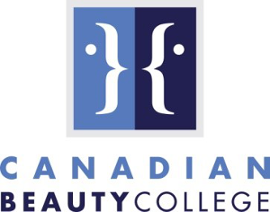 Ajax, Ontario
Mississauga, Ontario
Newmarket, Ontario
Toronto, Ontario
Vaughan, Ontario
Body Treatments
Brow Lamination
Chemical & Mechanical Exfoliation
Eyelash Extension
Gel Nail
Hairstyles & Techniques
Hairstyling
Introduction to Skincare
Laser & Light Therapies
Laser Technician
Lash Lift and Tint
Makeup
Makeup Artist
Manicure & Pedicure
Medical Aesthetics
Microblading
Microneedling
Volume Lash
Waxing
---
Careers Beauty Schools Can Prepare You For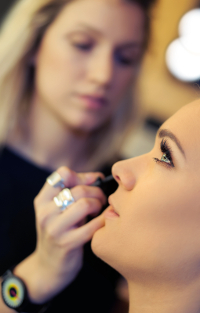 Are you a strong believer in taking pride in your outward appearance? Do you feel that you are contributing to your self-esteem and overall happiness by taking care of yourself physically? Do you want to help others feel great about themselves, too?
Beauty schools can let you choose from various esthetics, hair, cosmetology, and other programs and pursue a career in the specialty you enjoy most. Here are some of the most popular options:
Barber
Graduates of barber schools know how something as simple as a good haircut can transform a person's entire look, and enhance self-esteem and confidence.
Barbering training can provide you with the skills you need for hair cutting, styling, and coloring, as well as shaving and permanent waving. You can also learn how to perform shampooing, specialized scalp and hair treatments, and more. Plus, your training can also include laws, rules, and health and safety regulations related to the field. As a graduate, you can be prepared to take state licensing examinations.

Find a Beauty School Please enter a valid postal code.
Esthetician
An esthetics program can teach you to purify, balance, and renew clients' skin. You can also become up-to-date with the latest trends in makeup and cosmetics. Certain esthetics schools can also equip you with the skills to give facials, head and neck massages, and waxing treatments.
Once you complete your training, you will be prepared to pursue work in a salon or spa or possibly even run your own business. You could even take it a step further and work as a makeup artist for fashion shows or production studios!
Laser Technician
Imperfections are a fact of life. But in many cases, cosmetic laser treatments can reverse or change the physical imperfections that keep us from experiencing the confidence we deserve.
Laser technicians work with advanced technology to perform treatments that can remove unwanted hair, skin pigmentation, spider veins, and even tattoos. Plus, they can perform restorative and rejuvenating treatments that improve the skin's appearance. By training in this field, you can work toward becoming a professional in a vibrant area of cosmetology who helps people feel better about themselves each day.
Makeup Artist
As a student of a makeup artist training program, you can expect to learn skills like the following:
Apply makeup to maximize your subject's potential
Create looks for different occasions
Present yourself as an industry professional
Develop an impressive portfolio
Work with the tools of the trade
Embrace seasonal trends
Focused training will help you develop a skilled eye for detail and your own unique style, which could be your key to making a name for yourself in this industry!
Nail Technician
Having clean, beautiful nails can be one of life's simplest pleasures. Manicures and pedicures give people more than attractive nails—they also provide an opportunity to relax and be pampered. And in today's high-strung society, the need for a bit of pampering is unlikely to decrease.
Nail technician training will teach you everything from nail care basics to the more complex treatments like extensions and wraps. And, you can learn about skin care as it relates to the feet and hands, so you are well-equipped to take great care of clients!
Find a School Near You
Please enter a valid postal code.
Spa Therapist
A spa therapy school can teach you a combination of eastern and western philosophies. You will learn about various popular spa treatments, which can include hot stone therapy, herbal wraps, and salt scrubs. You could also explore deep tissue treatments and aromatherapy.
Once you graduate from a spa training school, your skills could help you begin a career in clinics, cruise ship spas, destination and resort spas, and much more. You will soon show others the healing and relaxing qualities of spa therapy!
Training Requirements
On average, you can finish a Canadian beauty school program in less than one year. Of course, it's also possible to find options that take a little longer if they happen to incorporate a full range of in-depth cosmetology training.
Then, depending on the specific career you're after and the province you wish to work in, you might need to apply for trade certification. Currently, only Manitoba has this type of requirement for areas like hairstyling and nail technology. However, it is often still a good idea to pursue some kind of designation beyond your college diploma or certificate. Organizations like BeautyCouncil offer certification options. And hairstyling is designated as a Red Seal trade, giving you the option of earning a credential that's recognized across the whole country.