Phlebotomy Schools & Colleges
By Publisher
| Last Updated March 10, 2022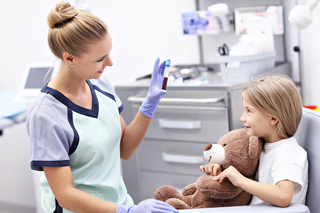 Canadian phlebotomy schools can guide you in learning how to play an elemental part in the diagnostic area of the healthcare field.
Phlebotomy is the process of obtaining blood from patients, and is performed for the purpose of medical tests and diagnosis. In many cases, this process is essential in the creation of effective treatment plans.
Along with contributing to the well-being of patients, phlebotomists also reduce the workload of doctors and nurses. In addition to acquiring phlebotomy-related skills, phlebotomy school can offer you training in first aid, billing, insurance coding, taking vital signs, and more. You can begin a meaningful career.
Find a Phlebotomy School Near You
Please enter a valid postal code.
6 Compelling Facts About Being a Phlebotomist
Phlebotomy is at the heart of what makes the Canadian health care system work. That's because doctors depend on being able to order blood tests for their patients. The results they get back enable them to correctly diagnose and treat those patients. But without quality blood samples, there can be no lab testing.
And just consider the numbers: Every year, hundreds of millions of medical laboratory tests are performed in Canada. Plus, as the nation's population ages and wants quicker answers about its health problems, the amount of testing must increase. In fact, according to the Canadian Occupational Projection System, this expanding field is projected to have 20,500 job openings between 2017 and 2026.
What that all means is this: Phlebotomists are essential to the health of almost everyone. So with that fact as a backdrop, here are six additional things you might like to know about working in the phlebotomy field:
1. It Involves More Than Just Drawing Blood
The process of gathering a useable blood sample goes beyond the primary task of inserting a needle into a patient's vein and collecting the blood that comes out. A phlebotomist also needs to:
Correctly identify each patient
Match that identity to all physical and electronic documentation
Take special precautions to avoid any complications or safety mishaps
Select the right collection tubes for the lab tests that have been requested
Label each tube with the proper information
Fill out documents related to the samples' chain of custody
Safely handle and transport all specimens
Properly dispose of medical waste like used needles
In Canada, most phlebotomists are also medical laboratory assistants. So, your job duties might be even more diverse than those listed above. In essence, you could be drawing blood as well as performing many of the lab tests on it.
2. It Doesn't Take Much Training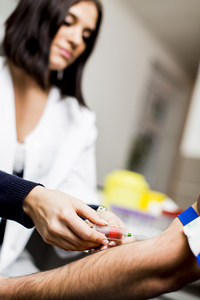 Compared to many other health care occupations, phlebotomy requires relatively little education. In some cases, a few months of training is all you need to get started. However, you can greatly expand your opportunities by completing a full program in medical laboratory technology that incorporates phlebotomy as part of the curriculum. But even in that case, you're only looking at about 6 to 14 months of vocational schooling.
An added bonus of pursuing phlebotomy is that it isn't a regulated occupation. So, you don't need to worry about getting provincially certified or licensed. The one exception is if you wish to be a combined lab assistant and x-ray tech in Alberta. Otherwise, certification by a professional organization (such as the Canadian Society for Medical Laboratory Science) is completely voluntary, although some employers do prefer that you have it.
3. The People You Help Make It All Worthwhile
A lot of the time, a simple blood test is what leads to a person's life being saved. For a phlebotomist, being aware of that possibility can generate feelings of great pride about every patient interaction. Plus, the considerable variety of people you can meet offers numerous chances to hear fascinating stories and to showcase your own friendly personality in ways that have positive impacts.
4. Hospitals Aren't the Only Places to Find Work
Although most phlebotomists do work in hospitals, other possibilities include employers like:
Blood donation centres
Private medical and diagnostic laboratories
Health clinics and doctors' offices
Insurance companies
Scientific research services
5. It's a Career You Can Build On
Phlebotomy offers a terrific entry point into the health care field. That's because it allows you to gain a lot of one-on-one experience with patients while carrying out procedures that need to be done safely and precisely. Those are skills that are valued in many other medical-related professions.
And the pay offers plenty of growth potential as well. According to the Government of Canada's Job Bank, the typical salary range for a phlebotomist in Canada is $37,440 to $83,200.
6. It's Fairly Low Stress
A phlebotomist's day tends to go pretty smoothly. Aside from a few normal challenges that are part of the job (such as calming a patient's nerves), you can go into work knowing what to expect and enjoying the positive energy that comes from being part of a process that helps save lives.
Find a School Near You
Please enter a valid postal code.