Find a Vocational School
Get started now.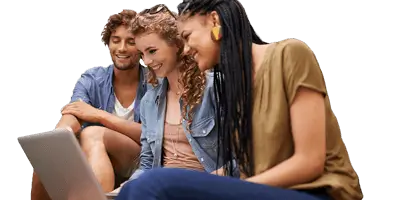 Vocational Schools and Colleges in Winnipeg, Manitoba
Cultivate your vision of a satisfying life in a place where it is truly achievable.
Many colleges in Winnipeg, Manitoba make getting market-driven training more convenient than you might expect. And their campuses are located in a region that is very well-suited to students and new professionals, especially those who want to balance their careers with quality living.
Manitoba only has a population of around 1.2 million people, yet it is easily one of Canada's most intriguing provinces. For almost anyone looking to make a new start, this region makes a lot of sense. For one thing, the number of residents has been climbing—at a rate above the national average between 2010 and 2013 alone. And the province's economic growth (in terms of GDP) is consistently strong. In 2015 alone, Manitoba's Real GDP was an impressive 2.3 percent.*
It all adds up to opportunity. You can live and go to school somewhere with the friendly vibe of a small community without sacrificing the career possibilities and lifestyle amenities you expect from a big urban environment. And vocational schools and colleges in Manitoba specializing in providing educational pathways can help you take advantage of the opportunities found within some of the province's most active industries.
Noteworthy Career Sectors in Manitoba
When it comes to occupational opportunities, this province has more than you might realize. In fact, the diversity of exciting employers and innovative entrepreneurs and researchers gives Manitoba a vibrancy that few other regions can match. So, as you consider what you'll pursue, check out these examples of thriving sectors that continue to have a lot to offer:
Financial and Business Services—Manitoba has one of Canada's largest financial sectors. In Winnipeg alone, over 4,100 finance- and insurance-related establishments employ more than 20,000 people and contribute over $2.9 billion each year to the province's GDP. The capital city also has the third-highest number of corporate head offices, per capita, of the country's major cities.* That equates to a lot of openings for workers like accounting assistants, administrative professionals, and even legal assistants.
Health and Social Care—The employment of Manitobans within this sector increased by about 7.4 percent between 2009 and 2013.** That illustrates a rising need for a huge range of specialists—from health care aides and medical office assistants to cardiology technologists and medical laboratory assistants. Plus, many of Winnipeg's health care professionals have found advancement opportunities within the city's burgeoning life sciences industry, which is made up of at least 400 different establishments.*
Technology and the Creative Arts—With almost 3,000 potential employers in Winnipeg's creative sector alone, the possibilities for skilled graphic designers, animators, interactive media pros, and other digital creators are abundant. And when you add in the roughly 1,800 businesses related to information and communications technology (ICT), the picture becomes even more compelling. Between 2009 and 2014, employment within Winnipeg's ICT sector went up by 15 percent.* Computer network administrators, software developers, and Internet specialists are just a few examples of the types of professionals being sought.
Tourism and Entertainment—This industry generates $1.45 billion in Manitoba each year and employs nearly 40,000 people just in Winnipeg.* Visitors come for outdoor adventures, special heritage and historical sites, major festivals, and many other attractions. Plus, a lot of the province's residents stay within the region for short getaways, to try their luck at casinos, enjoy sporting events and the performing arts, or to have fun at amusement parks.
Winnipeg: Manitoba's Major City
Although this province has many other great towns and cities (like Brandon, for example), Winnipeg is by far the largest. It's where the vast majority of Manitoba's residents live. And, because of the city's well-diversified economy, it's where you'll find the most opportunities.
Did you know that, between 2010 and 2015, Winnipeg ranked seventh among major Canadian metro areas for the growth of its gross domestic product (GDP)? That points to the success the city has had in attracting top employers and industries. Plus, in the decade spanning 2005 to 2015, the median hourly wage of the city's workers grew by 33 percent—about five percentage points more than the national median.***
And the prosperity is expected to continue. It's estimated that 120,000 jobs will be created from 2015 to 2040 and that the city's population of 718,400 will increase to around 922,600 from 2015 to 2040—an increase of more than 200,000 people.***
The Perks of Being a Student in Manitoba
Going to school in this province can come with a number of advantages. But here are two of the biggest ones:
Affordability—The Province of Manitoba offers major tax rebates on tuition to graduates of eligible post-secondary schools. So you can receive a 60-percent rebate on your income tax when you finish your studies or even get a five-percent tax credit as an advance while you're still in school.**** Plus, the total cost of living in this province is among the lowest in Canada.*
A fun yet laid-back lifestyle—The friendly people of Manitoba enjoy having access to the best of big-city living without experiencing many of its downsides. They have short commute times and live in close proximity to about 100,000 sparkling lakes (many of them with affordable cottages) and over two million acres of natural parkland. They even get the chance to attend over 100 great festivals each year, including the largest multicultural festival in North America.**** And the winters can be plenty of fun too since one of the world's longest ice-skating trails is in Winnipeg.
The Best Way to Proceed
Find out what one of the vocational schools or colleges in Winnipeg, Manitoba can do for you. Discover the right one today by typing your postal code into this page's convenient online search tool.