Human Services Schools & Colleges
By Publisher
| Last Updated March 10, 2022
Enhance your potential to create a meaningful life and career.
Human services schools help empathetic people like you become shining lights of care and support for those who need extra assistance. They understand how to provide fast training that leads to in-demand skills for roles in the community and social service settings.
Consider what that means: Your future could soon involve helping men, women, or children who require the aid and kindness of professionals willing to look after their best interests. Our communities are full of people battling an extensive range of issues, from mental health disorders to addictions to disabilities. They can't overcome their challenges alone, and they are human beings full of promise who simply need your helping hand.
Careers in this broad field often come with a lot of unexpected rewards. And they allow you to feel proud of the real differences you can make in other people's lives.
Popular Human Services Programs
Find a Human Services School Near You
Please enter a valid postal code.
Top 10 Intriguing Careers in Human Services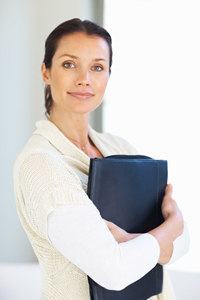 A wide variety of opportunities exist in this branch of health care. And human service specialists are among some of Canada's most-required professionals. Every community has residents in need, and in many towns and cities across the country, that need is rising.
Here are ten types of professionals that are particularly worth joining in this field:
This group of workers includes four general types, which sometimes overlap in terms of their services. That's because the people benefitting from them often have more than just one challenge. For example, a person might require shelter from a violent family situation or the cold streets and need help coping with an addiction or mental disorder.
People in this category frequently have the skills to handle a number of different forms of crisis intervention or outreach. They don't have to go to school for very long. And according to the Government of Canada's Job Bank, they can earn good money (as much as $68,640 or more per year with enough experience).
Think about just one of the major drivers of that demand: homelessness. The facts are eye-opening:
A report called The State of Homelessness in Canada notes that at least 235,000 people in Canada experience homelessness during any given year.
The report also says that at least 35,000 Canadians are known to be homeless on any given night.
Mental illness affects around one-third of homeless people.
But although homelessness is a big reason why workers in this category are so necessary, it certainly isn't the only one. The issues they provide support for can affect people at every economic level, age, and ethnic origin. Their four main roles can be split up this way:
1. Addictions Workers—Mental illness and/or alcohol or illicit drug dependence affects about one in every five Canadians. That's a lot of people, but that number doesn't include those who may suffer from addictions related to other issues like gambling, shoplifting, or sex. Workers who specialize in helping people overcome substance or behavioral addictions are incredibly valuable within almost any community.
2. Social Service Workers—These professionals often specialize in a particular area related to family and youth intervention, senior welfare, or support for Canada's military veterans. Many have both office and in-the-field duties.
3. Community Services Workers—Homeless people are frequently a big focus of these workers' careers. They can often be found performing community outreach in areas known for poverty and drug abuse. Many work in shelters for the homeless or for women affected by domestic violence. And some specialize in performing outreach within the Aboriginal population.
4. Developmental Service Workers—Helping people born with mental disabilities is the primary role of these specialists. They often teach life skills and do other work that allows developmentally challenged Canadians to become active and participating citizens.
Many people in Canada are living with chronic illnesses or disabilities that make it impossible for them to do basic tasks the rest of us take for granted. Even simple activities like bathing, getting dressed, or moving from room to room can be unachievable for such members of our communities.
According to Statistics Canada, pain, mobility, and flexibility challenges make up the country's top three types of disability. Together, they accounted for 35 percent of all Canadian disabilities in 2017. And many disabled people need human support.
Becoming a personal support worker requires very little schooling. And the good you can do extends beyond the physical assistance you can provide. You can also offer daily companionship that can mean a lot to people with disabilities.
Find a School
Please enter a valid postal code.
6. Health Care Aides
Like personal support workers, health care aides provide a lot of assistance with the routine and basic needs of people suffering from disabling conditions. The difference is that the patients of these workers tend to have medical issues that are more temporary in nature. They also tend to be receiving their care in a hospital or nursing setting.
Again, the training requirements are minimal. And Job Bank data indicates that, with experience, you can earn as much as $26 per hour or more while helping nurses with an important variety of health care tasks.
7. Counsellors
Life in Canada, like anywhere else, can be difficult sometimes. Our jobs, finances, and relationships—along with other factors—can all cause emotional strain and stress. Without professional therapy, those issues can turn into bigger mental health problems. So counsellors offer critical help with preventing further mental struggles and offering coping mechanisms for the ones people already have.
Becoming a counsellor often means getting to pursue a specialty that is close to your heart. For example, some counsellors specialize in helping seniors. (Almost half of the nation's seniors in residential care homes have symptoms of depression or have been diagnosed with the condition.) Others specialize in family or youth therapy. (Up to seven out of ten mental health conditions develop before a person reaches the age of 18.)
Grief, addictions, rehabilitation, and marriage counselling are additional areas you can focus on. And you can make a good living. Job Bank data says that the median annual salary for counsellors in Canada is about $59,384. But it's possible to grow your income to $96,720 or more.
8. Psychologists and Psychological Associates
With a graduate degree in psychology, you can practice an even higher level of therapy that comes with additional career options. And you'll be helping to address a major problem in Canada. Look at these stats:
Mental illness is the top reason Canadians receive care.
Of the many Canadian children who require mental health services, only 20 percent receive them.
Mental health issues are estimated to cost the nation's economy at least $50 billion a year.
Of course, playing a big role in alleviating such problems means being paid very well for your efforts. According to Job Bank data, the median salary for psychologists is about $83,200. And many earn salaries as high as $131,040 or more.
9. Psychiatric Nurses
The field of nursing is experiencing an ongoing shortage of qualified workers at every level. This is particularly true in the area of psychiatric mental health nursing. Like counsellors and psychologists, these professionals do essential work that helps lessen the impact of mental disorders in our communities.
A psychiatric nurse is a specialized type of registered nurse (RN). As such, Job Bank data shows that you can make a median hourly wage of $37.60 or earn as much as $46.70 or more per hour, depending on your experience and location.
10. Recreation Therapy Workers
By 2036, seniors will represent up to 25 percent of the Canadian population. And aging brings an increasing chance of disability.
That's where many recreational therapists come in. They often complement the work of gerontologists by providing services that help seniors retain as much mobility, independence, and physical vitality as possible. When you consider that seniors are much more likely to experience a disability, you can imagine just how much the demand for recreational therapy is likely to grow.
According to Job Bank data, as a recreational therapist, you could make a median wage of $25.03 per hour or as much as $41.00 per hour or more. Then, with experience and some extra credentials, you might become a recreation program director and have the opportunity to earn a salary as high as $117,707 or more in some areas of the country.
Find a School Near You
Please enter a valid postal code.