Find a Vocational School
Get started now.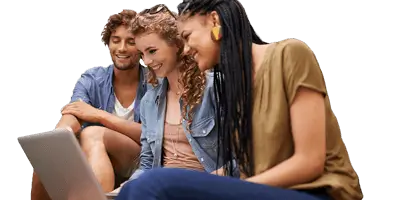 Canada's online schools make it easier to develop marketable skills that can help you stand out to employers. That puts the career you want within your reach. Going to college or vocational school online makes it simpler to learn what you need to know by working your studies into a schedule that truly works for you.
Several online colleges in Canada offer degree, diploma, and certificate programs, and many institutions are exploring the possibility of offering new kinds of digital credentials. Even before the COVID-19 pandemic, distance education was widely available throughout the country. Remote learning improves student access to courses in a wide variety of subjects, provides greater flexibility for adult learners, and frequently involves using several interactive technologies.
What you'll find in this article:
Online Post-Secondary Education in Canada: An Overview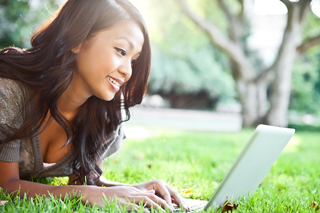 Canadian post-secondary schools primarily delivered instruction and course material online throughout the Fall 2020 and Winter 2021 terms due to the pandemic. While some activity on campus was still necessary, provincial health orders created strict guidelines for physical distancing and other infection control processes. A 2021 report from the Canadian Digital Learning Research Association (CDLRA) outlined this information and a lot more.
According to a 2021 special report by the Canadian Digital Learning Research Association (CDLRA), the percentage of colleges and universities offering fully online courses jumped from 10 percent in late 2019 to 75 percent in early 2021. This dramatic 65 percent increase in online course offerings was mainly due to necessity during the height of the pandemic, and the growth rate will inevitably slow down. However, the demand for online learning options is likely to remain significant, with hybrid online/on-campus options being the most sought-after. The CDLRA's 2021 national survey revealed the following:
93% of post-secondary institutions anticipated an increase in hybrid (partially online) learning options
78% expected fully online programs to increase
72% predicted in-person learning formats to become more prevalent
What is clear from this data is that there is a demand for options regarding the course delivery mode, and schools recognize this need. Additionally, the value of technology and digital learning resources has been firmly established and will continue to be integrated into college education.
Challenges With Online Learning and Potential Solutions
More than half of the schools surveyed by the CDLRA cited the same four challenges to an online course delivery format, listed below with the percentage of institutions that provided each concern:
Students' stress and mental health — 90%
Online assessment practices — 80%
Faculty stress and mental health — 74%
Student access to technologies — 51%
Other concerns relating to student engagement, inequity of tech resources, retention of international students, and uncertain learning outcomes were also referenced. The surveyed institutions also provided feedback on what improvements students hope to see in digital learning, and the following points came out on top:
Technologies and tools that are consistent, reliable, and well-understood by faculty
Clear expectations for performance
Online learning spaces that offer a real sense of community with fellow students
And in response to these needs, schools reported plans to implement potential solutions, including:
Faculty will follow consistent and standardized practices and definitions
Faculty will take part in professional development aimed at improving online teaching and learning environments
More online and hybrid program options
Emphasis on improving accessibility of online education
Virtual delivery of student services like advising and counseling
Alternatives in how academic assessments are performed, like digitally proctored exams
What the Future May Hold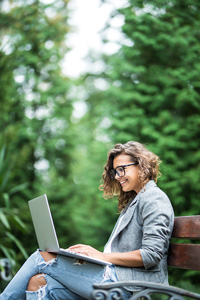 Even before the coronavirus pandemic, many Canadian institutions explored how digital technologies and remote learning could make their programs more convenient for students. In addition, a growing number of schools have been considering the role that alternative credentials might play going forward. The CDLRA's 2021 National Report revealed that about two-thirds of schools anticipated offering more alternative credentials. Examples of alternative credentials include:
Micro-credentials and digital badges are used to endorse a person's demonstrated mastery of very particular skills or competencies. Earning them tends to be a relatively short process (compared to a full program), and they can be easily completed online.
Stackable credits are designed as a system of credentials that logically complement or build upon each other. Increasingly, they are being used to help adult students gain career-focused credentials that lead to employment. Students earn each successive credential in short bursts of time (whenever their work, family, or other commitments allow). In some cases, the credentials count as credit toward a traditional diploma or degree, and multiple institutions recognize them (allowing students to move and change schools). In other cases, they are a series of stand-alone yet highly related certificates.
Defining Digital Learning: Distance, In-Person, and Hybrid Program Delivery
When it comes to post-secondary learning formats, some of the terminologies can be vague and confusing. What's the real difference between remote and online learning? What can you expect from a hybrid program?
The CDLRA developed the Modes of Learning Spectrum to clarify and standardize what these terms mean. The spectrum breaks things down into two major groups: distance learning (also known as remote learning) and in-person learning (also knowns as face-to-face or on-campus learning). And hybrid or blended learning combines components of both major groups.
Distance Learning (also known as Remote Learning):
Offline Distance Learning

Printed resources sent through the mail
No digital resources or technology used

Online Learning

All learning and communication is online
In-Person Learning (also known as Face-to-Face, or On-Campus Learning):
In-Person Technology-Supported Learning

In-person instruction with the aid of digital resources

In-Person Learning

No digital resources or technology used
Hybrid Learning (also known as Blended Learning):
Blends in-person and online instruction
Online components may or may not occur at the same time as on-campus
Open Educational Resources (OER)
According to a 2022 CDLRA survey, about 90 percent of public universities and colleges in Canada are expecting the use of open educational resources (OER) to stay the same or increase. OER assets are typically digital and can often be accessed, downloaded, and shared freely according to a Creative Commons license. They can include electronic textbooks, videos, audio files, and similar resources.
The use of OER can significantly reduce costs for students, which in turn improves the accessibility of education. Some instructors even write their own course textbooks and provide them to students for free. However, survey responses indicated faculty members' lack of experience with OER, partly due to a lack of standardization in the available resources. The data and information being accessed must be verified as accurate and reputable before instructors can comfortably incorporate it into their courses.
Commonly Used Technologies for Online Training
The 2019 CDLRA survey revealed that over 90 percent of schools offering online courses use a learning management system (LMS). Most LMS platforms are designed to make it simple for students and instructors to electronically manage courses, share and access learning materials, communicate with each other, and track progress and participation. Some LMS platforms also allow teachers to create interactive presentations and tests that incorporate audio or video.
Examples of LMS platforms used by vocational schools and colleges in Canada include:
In addition to learning management systems, many institutions make use of technologies such as:
Live-streamed or on-demand video lectures or demonstrations
Video conferencing software such as Zoom and GoToMeeting
Discussion boards
Private groups on social media platforms
Digital simulations
Interactive models and tutorials
Artificial intelligence (AI) technology is also growing by leaps and bounds, with applications like Soul Machines' Digital PeopleTM, which are highly humanized and personalized AI characters that can effectively take on certain roles in education, like tutoring and career counseling. This innovative company has studied everything from complex human expressions like tone of voice and facial movements to context awareness and language skills. The result is a shockingly human virtual helper that can help when actual humans are in short supply to fill the job roles. And this is just one example of how AI is revolutionizing how education is delivered digitally.
Why Digital Learning Benefits Canadians
Working Toward Equity in Canadians' Access to Post-secondary Education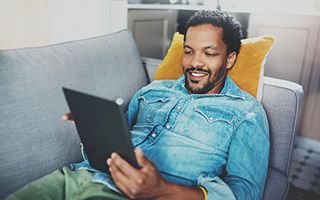 Most adult Canadians have a lot going on in their daily lives for various reasons, from current employment schedules to health issues to family commitments (and more). As a result, the number and severity of each potential learner's challenges can vary a lot from person to person, meaning we don't all start on equal ground — and some stand to experience more benefits from the flexibility of remote learning.
Some of the top factors that can limit access to college education and vocational training are listed below, along with points on how digital learning can help address them:
Financial limitations

Learning remotely can eliminate or reduce costs associated with transportation, housing, childcare, food, and even physical textbooks depending on how much of the course content is provided digitally.
Open Educational Resources (OER) in Canada are expanding along with digital learning, with post-secondary schools recognizing the importance of utilizing these free resources in place of expensive textbooks and course materials.

Location

Canadian online programs can be accessed from remote locations and areas that don't offer a lot of variety in training options. This means unfairly affected demographics can have more opportunities to get a college education.

Access to technology

While some technology is obviously needed for a digital learning platform, the shift toward more online learning includes a shift toward making programs more cohesive. This includes narrowing down the number of devices and programs required to complete courses and further simplifying how to access program content.
Online programs will be clear and upfront about tech requirements, whereas in-person courses may have unexpected requirements if public emergencies like the COVID-19 pandemic arise.

Caregiving responsibilities (children, parents, grandparents, or other dependents)

Having access to course content from home, with flexibility in the time of day or week for when it all needs to be completed, can be a game changer for people who feel trapped by personal commitments. A student who has children in school or cares for another family member with special needs may need to fit in their schoolwork later at night, very early in the morning, sporadically throughout the day, or during naps and rest periods. While not always ideal, this may be the only way some people can earn a diploma, certificate, or degree, which ultimately could be their ticket to a more manageable and enjoyable life.
Populations Disproportionately Affected by Inequity in Educational Attainment: Working to Level the Playing Field
A February 2022 report from Statistics Canada shows that, when it comes to living in a remote location and getting a college education, women tend to be at a disadvantage. Research showed that educational attainment decreased as remoteness increased. So, the further a woman lives from a major city, the less education she is likely to complete.
The rate of high school graduation in easily accessible areas was 89%, and for very remote areas that number drops to 57%.
Of Canadian women who earned a post-secondary qualification like a diploma, certificate, or degree, 46% earned a bachelor's degree or higher. However, as remoteness increases, the likelihood of that level of achievement decreases.

Easily accessible areas: 50% of those with credentials earned a bachelor's degree or higher
Very remote areas: 28% earned a bachelor's degree or higher
Indigenous women were also identified to be at a disadvantage when it came to Canadians' educational attainment. According to the Statistics Canada study, only 32% of indigenous women in remote areas held a post-secondary qualification, compared to 67% of all Canadian women.
It is vital that Canadian colleges and vocational schools work along with the government and other resources to close the gap for women in education, particularly those living in remote areas and those who are Indigenous. Remote learning options are critical in improving opportunities for all Canadians to get career training — especially for those who have been shown to be at a disadvantage. The more motivated Canadians who want to enter the workforce with professional skills, the better — for the entire country.
Major Areas of Online Study
The variety of Internet-based programs available today is staggering. Students now have options in almost every vocational category—from business administration to healthcare to digital arts and web technology. Even aspiring automotive technicians have the chance to begin learning their chosen trade online.
Business, health care, and human services tend to be popular options when it comes to online or hybrid learning. But you can find online degrees, diplomas, and certificates in a wide variety of other program areas as well.
As distance education in Canada continues to develop, almost any subject you can study on a physical campus may soon be available through online or blended learning.