Find a Vocational School
Get started now.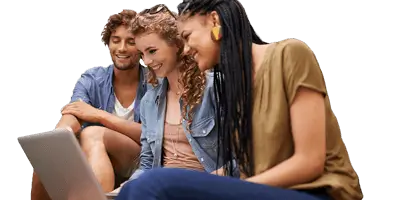 How to Choose a Vocational School
By Publisher
| Last Updated May 2, 2022
When selecting a vocational college or technical school to attend, you can take a number of steps to help you decide which option is best suited to your individual needs and goals.
Find out if licensing or certification is required or encouraged in your intended profession. Next, check if the school (or schools) that you're looking at will help you graduate with eligibility for any available certifications/licenses and prepare you to take the appropriate examination(s). Schools should also be able to provide you with the pass rates of previous graduates.
Ask local employers what they are looking for in potential employees and which schools have provided them with the best-prepared candidates. Prospective employers may even offer suggestions for vocational training programs that are worth checking out.
Look at the credential you will graduate with. Can you earn a certificate, diploma, or degree? What is the preferred credential within your chosen profession?
Explore the available scheduling options. Many vocational schools offer regular full-time programs as well as part-time, afternoon, evening, or weekend options. Plus, many schools now provide the choice of completing some or all courses online.
Check out school facilities to find out if they contain industry-standard tools and technologies. Look into whether classrooms and labs reflect what's used in the field.
Research or talk to potential instructors in order to find out if they possess the necessary qualifications as well as relevant experience and insight into the field.
Inquire about class sizes and available academic resources. It's a good idea to see if the school has reasonable teacher-to-student ratios and options for tutoring, should you need it.
Talk to the admissions department about important statistics such as program completion and job placement rates. These numbers often speak for themselves in terms of program quality.
Investigate services that are offered to students and graduates. Find out if you can expect assistance with job searching, developing networking skills, and creating a resume. It's also helpful to ask if the school maintains relationships with industry employers and whether they can help you coordinate interviews when you're ready to enter the workforce.
Find out if the school is licensed and/or accredited. Provincial governments often oversee licensing, but it may not be required for a school to operate. On the other hand, accreditation is generally handled by organizations called accrediting agencies, which ensure that a school is meeting industry-standard levels of quality.
Interview former students to find out if the school lived up to their expectations and adequately prepared them to enter the field.
Evaluate tuition costs to see if they are competitive with similar schools/programs in the area. You should also find out what you receive for that cost. For example, are books and supplies included in tuition, or are they charged separately?
Once you have this information, it will be much easier to make an educated decision about your vocational training options.
Find a School Near You
Please enter a valid postal code.