Find a Vocational School
Get started now.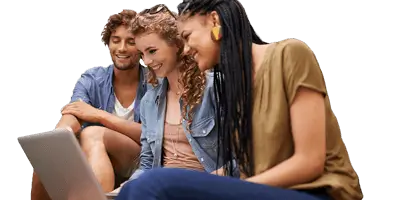 How Long Do Vocational Programs Take to Complete?
By Publisher
| Last Updated March 10, 2022
Vocational training programs exist in a variety of different formats. As a result, program lengths can differ significantly depending on what you want to learn, which school you choose, and how in-depth you want your education to be. That said, you can get a general idea of how long your training might take by considering these four basic types of vocational credentials:
1. Personal Interest or Continuing Education Certificates
Programs that award this type of credential tend to be the shortest. They are usually very focused on helping you develop a narrow set of skills for a particular hobby or career field. In fact, many people use these types of certificate programs to expand or upgrade their existing professional abilities so they can take advantage of new opportunities.
Program lengths in this category range from as little as two weeks to 12 months, with most courses of study lasting about six months.
2. Pre-Apprenticeship Training Certificates or Diplomas
These kinds of programs are designed specifically for students who are serious about getting into the skilled trades. They provide training that helps you develop a foundation of skills that you can use on the job as an apprentice in a trade like electrical work, HVAC, carpentry, or plumbing.
Many pre-apprenticeship programs only take about 12 weeks to complete, but some go as long as about 37 weeks. This type of vocational certificate or diploma can give you an edge when approaching potential employers about hiring you and sponsoring your apprenticeship.
3. Career Diplomas
Most vocational programs in Canada tend to fall under this category. They are specialized courses of study intended to give you a practical-yet-comprehensive base of knowledge necessary for beginning a particular career. They usually incorporate a lot of hands-on skill development, and many of them also include real-world internships.
Career diploma programs are offered in an impressive variety of fields. It's easy to find options related to healthcare, technology, business, beauty, and the creative arts. Some of them take about 10 months to complete, whereas others can take up to about 18 months if you're studying full-time.
Some online diploma programs also make it possible to complete a course of study in as little as four months, but they generally give you up to two years to finish. Online programs are good for people who can only study part-time or need extra flexibility.
4. Vocational Degrees
Some students choose to pursue a vocational degree in order to get an education that goes a little more in-depth and also includes some general courses. In Canada, two-year associate's degree programs exist, but they aren't very common. What's more common are bachelor's degree programs, which can take from three to five years depending on the school and specific course of study you choose.