Find a Vocational School
Get started now.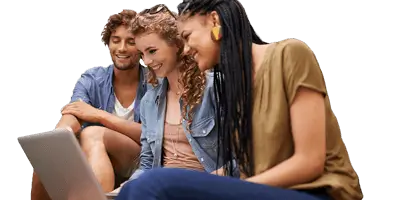 Vocational Schools and Colleges in Alberta
Blaze your own trail in a province filled with bold opportunities.
Vocational schools and colleges in Alberta empower forward-looking individuals like you to start succeeding in one of Canada's most prosperous regions.
This place defines itself. Where else in the country are you going to find such a get-it-done atmosphere that inspires impressive growth? Students and career-seekers come from all around to get moving in a decidedly upward direction. And lots of employers aim to create truly welcoming environments for newcomers who want to help fill some of the province's labour shortages.
You just need to develop the skills that get you in the door or help you advance. That's why getting training from one of the vocational schools in Alberta can play such a major role. Thousands of successful Albertans have gotten their starts that way. And there's no reason you can't do the same. In fact, career-oriented education is offered in many of the province's most intriguing occupational areas.
Alberta's Standout Industries
What do you want to become? Chances are, this province has an active and thriving career sector to match your strongest interests. Check it out: From June 2013 to June 2014, the number of people employed in Alberta grew by almost four percent. And that continued a strong general trend of growth going back many years, across many different sectors.*
Some of the best examples of industries worth your attention include:
Healthcare—With a growing population, Alberta has an ongoing need for qualified health and social assistance workers. And the numbers prove it. For instance, employment in this sector went up by over 4.5 percent in just one year (2013-2014).* Alberta Health Services and other system providers are often looking for new professionals like cardiology technologists, pharmacy technicians, and medical office specialists.
Energy—No industry in the province contributes more to the economy than the oil and gas sector. With the world's third-largest crude oil resource and 70 percent of Canada's natural gas production, this industry continues to generate many good opportunities.** Skilled tradespeople are always needed for oil sands projects and other extraction and distribution operations. But the opportunities also extend to administrative professionals.
Professional and Business Services—When you add up all of the Albertans employed in technical, administrative, legal, and finance-related fields, the total comes to over 460,000.* Organizations of every size look for people who can help them maintain their forward momentum. So, from accounting specialists to graphic designers to network systems managers, pros of all types are able to succeed and advance.
Notable Albertan Cities
This expansive province has plenty of vibrant regions where skilled and motivated career professionals can flourish. A few of the most popular locations include:
Calgary—As Alberta's largest city, this booming metropolis offers plenty of student-friendly amenities. For instance, getting around is often as simple as hopping onto a rapid-transit bus or the well-liked CTrain. (In 2020 alone, riders took over 51 million trips on Calgary Transit's system.***) But the city's residents rarely have to go very far to find great entertainment or employment opportunities. Calgary is packed with both.
Edmonton—This high-energy city is known for being a gateway to Alberta's oil and gas industries in the north. As such, it attracts a lot of quality employers who like its strategic location and well-trained workforce. And, as in Calgary, students can discover a lot to love in Edmonton. From the convenient and ever-expanding public transit system to the fabulous parks and nightlife, you might find many reasons to live, learn, and stay.
Lethbridge—For those seeking a smaller, more family-oriented setting that still offers real economic advantages, it's hard to beat this charming Albertan city.
Lloydminster—With one of the province's youngest populations, Lloydminster—which straddles the border with Saskatchewan—stays primed for continued growth. About 48 percent of its residents are under the age of 34, and it has been experiencing a real boom. For example, the city's population has grown by at least 30 percent since 2006 thanks in large part to opportunities created by small businesses, entrepreneurs, and major energy-company operations.****
Benefits of Living and Going to School in Alberta
What else makes this province worth your consideration? Check out these commonly cited benefits:
Affordable cost of living—Alberta's residents don't have to pay a provincial sales tax, nor any premiums for provincial health insurance. In addition, taxes on gasoline, personal income, and property all tend to be some of the lowest in Canada.
High wages—Albertans enjoy higher incomes than residents of most other provinces. In fact, in 2013, average weekly earnings in Alberta equaled more than $1,130 (compared to the Canadian average of about $928). And wages within the province have a track record of going up. For instance, they grew by 3.7 percent in just one year between 2012 and 2013.*
Fun places to get away to—Whether you're a student or full-time professional, Alberta offers a plentiful diversity of exciting and relaxing escapes. Popular examples include Banff, Jasper, Lake Louise, and other great destinations in the Canadian Rockies. And it's impossible to overlook the thrills to be had at amusement parks like Calgary's Calaway Park or the world-famous West Edmonton Mall.
How to Get Your New Start in Alberta
Begin with something super easy. Use the simple search feature on this page to discover vocational schools and colleges in Alberta that welcome the chance to help get started.