Drafting and CAD Training Schools
By Publisher
| Last Updated March 25, 2022
The CAD training offered by many drafting schools in Canada is designed to help you attain sought-after technical-drawing skills. It's a short educational path that can help you establish a truly enjoyable and gainful career.
Computer-aided drafting and design (known as CAD or CADD) is simply one of today's most fascinating fields. It involves the use of sophisticated software that continues to evolve in amazing new ways, empowering the people who master it to contribute their artistry to industries that physically shape our modern world. In fact, through AutoCAD training or other closely related kinds of schooling, you can begin creating detailed two- or three-dimensional renderings for anything from small mechanical parts to large structures.
Find a Drafting School Near You
Please enter a valid postal code.
3 Benefits of Becoming a Drafting Technician or CAD Technologist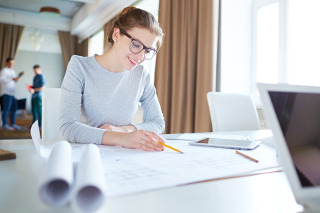 Nearly everything that gets constructed or manufactured begins with a set of visual plans or schematics. Without detailed and accurate diagrams and drawings, the high-quality products and structures many of us take for granted simply wouldn't get produced or built.
That's why skilled drafting technicians and CAD specialists are so vital. They ensure that the ideas of architects, engineers, and industrial designers are translated into visual and technical documents that can be easily followed by construction or manufacturing teams.
Close to 3,000 drafting firms operate across Canada. And many other types of organizations actively employ or use the services of draftspersons, including governments at every level. So, plenty of opportunities can be found, especially as some industries grow more complex and new ones begin to emerge.
Here are three other advantages often associated with having a drafting career:
Find a Drafting School
Please enter a valid postal code.
1. You Could Work on a Large Variety of Projects in Different Industries
Drafting professionals are employed in a lot of exciting sectors. For example, they can be found creating 2D drawings or 3D computer models for:
Architectural structures like homes and skyscrapers
Civil engineering projects like bridges, dams, and airports
Mechanical items like tools, engines, and medical equipment
Electrical components like microchips and circuit boards
Manufactured consumer products like furniture and sports equipment
Industrial projects like pipelines and refining facilities
Some drafters choose to specialize in just one of these areas, whereas others decide to explore two or more industries throughout the course of their careers. Plus, many experienced draftspersons advance into higher positions—such as project coordinator—where they get to lead teams of other design and drafting pros.
2. You Get to Use Fascinating CAD Technology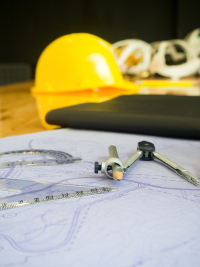 Today's drafting technicians benefit significantly from powerful software tools that make their work highly interesting and productive. In fact, CAD systems keep getting more sophisticated in their user features and capabilities, especially in areas like 3D modelling, 3D printing, and virtual simulation.
The terms CAD and CADD are often used interchangeably and can stand for:
Computer-aided drafting
Computer-aided design
Computer-aided drafting and design
Computer-aided design and drafting
Regardless of what it's called, CAD is simply the technology and process used by drafting specialists to turn engineering, architectural, or design concepts into tangible plans that include all the visual and technical information needed to make them a physical reality.
Some examples of popular CAD software include:
AutoCAD
Inventor
Creo Parametric
SOLIDWORKS
CATIA
NX
3. You Can Make a Great Living Without Much Schooling
In most cases, you only need a small amount of formal training to get started in this field. Many programs take under two years, and some take less than one.
And check this out: According to the Government of Canada's Job Bank, the median hourly wage for a full-time drafting technician or technologist in Canada is $28.40. But salaries can go higher in some regions.
Find a School Near You
Please enter a valid postal code.