By Publisher

| Last Updated March 10, 2022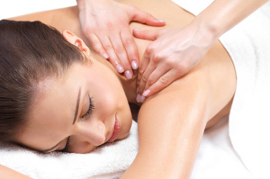 Begin moving forward along a beneficial career path—one built on helping others experience greater well-being.
Massage therapy schools can assist you in transforming your kind and active nature into skills that are valued throughout Canada and the world.
The facts are compelling: Over a recent decade, the percentage of Canadians who had tried a professional massage grew from 35 to 44. And between 2014 and 2017, household spending in the category of personal care (which often includes massage) increased by almost eight percent.
3 Compelling Facts Related to Massage Therapy Careers
This vocation is full of caring and fascinating people. And it offers a lot of possibilities for growth—both personal and professional. But here are three other important things to know as you consider a career in the massage therapy field:
1. Massage Therapists Are Different Than Other Massage Providers
"Massage therapist (MT)" and "registered massage therapist (RMT)" are legally protected titles in provinces such as Ontario, BC, and Newfoundland and Labrador. That means, in those regions, you must meet certain requirements to use such a title.
The distinction is important because the qualifications for each are different. Spa masseuses or bodyworkers and are found in places like resorts and beauty spas, but they tend to provide "skin-deep" treatments aimed mostly at gentle relaxation.
In contrast, RMTs draw from a larger clinical skill set to carry out deeper therapies that can assist in treating real problems related to physical and mental well-being. They've been taught about human anatomy and physiology, various health conditions, hydrotherapy, and a range well-established massage techniques.
An RMT in Canada has typically earned a special two- or three-year diploma from one of the nation's respected massage therapy schools. Ontario, like some other provinces, requires it. Then, after graduation, a couple of certification exams must be passed before you can apply for status as a bona fide massage therapist.
2. Massage Types Vary Greatly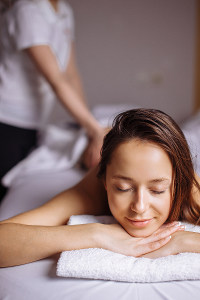 Well over 80 different forms of massage exist. As a result, an MT can choose to specialize in the ones that he or she enjoys performing most. But even though such a wide variety of techniques is practiced throughout the world, a few stand out for their popularity. They include:
Swedish massage—This is the type that people tend to be most familiar with. It's used a lot for relaxation since it's associated with a combination of long strokes, circular movements, and kneading.
Deep tissue massage—This form targets strained muscles and incorporates a lot of pressure and shortened strokes to help relieve chronic musculoskeletal pain or posture issues.
Shiatsu—Used widely in Japan for relieving pain and stress, this type involves applying pressure with the fingers and thumbs on many of the same points of the body targeted in acupuncture and acupressure.
Sports massage—Many athletes make this a part of their training and competition routines in order to help prevent injuries and assist with post-event recovery.
Thai massage—Originally used in India, this type is known for the stretching of clients into positions similar to those found in yoga. It can also involve having your back walked on, your knuckles cracked, and your ears, toes, and fingers pulled on.
Reflexology—Also called zone therapy, practitioners of this form believe that a person's hands, feet, and ears have pressure points that can be stimulated to promote health or pain relief in different parts of the body, including many organs.
Hot stone massage—This is frequently performed in conjunction with other types since it is believed to aid with relaxation and circulation. Smooth stones are heated to a tolerable temperature and placed on the backs and shoulders of clients.
3. Therapeutic Massage Offers Exceptional Wage Potential
According to the Government of Canada's Job Bank, the median wage for massage therapists in Canada was $24.88 per hour in 2016-2017. That's equivalent to an annual salary of about $51,750. But it's not unheard for an RMT to earn more, especially since a career in this field can go in so many prosperous directions.
Of course, even if you choose to work for someone else, you can explore many different possibilities. With massage therapy increasingly being sought-out, potential places of employment now include:
Private clinics
Physiotherapy and rehabilitation centres
Long-term care residences
Hospitals
Chiropractic clinics
Medical spas
Athletic training facilities
Community health care clinics
Corporate offices (especially in the technology and finance sectors)
Massage therapy schools
This growing popularity of this field is easy to understand. Massage therapy can help reduce stress, relieve pain, and contribute to alleviating anxiety and depression. And, it is increasingly covered by many employer benefits and extended medical plans.
What that means for you is this: You have the potential to create a career in which you get paid well to do work you feel good about. What could be more satisfying than knowing that you contribute to the wellness of people in your community each day? A therapeutic massage can give a person the boost of vitality needed to tackle important challenges in his or her life.