Plumbing School Guide
Find Plumber Training in Canada
By Publisher
| Last Updated March 10, 2022
Plumbing is a smart career choice for those who are looking for work that is financially rewarding and mentally engaging.
One of the most overlooked career fields in Canada is plumbing. And with home construction on the rise, plumbers are in high demand across the country. Best of all, that rising demand is lifting wages as companies, and individual homeowners seek out talented plumbers to install, service, and repair piping.
Find a Plumbing School Near You
Please enter a valid postal code.
3 Great Reasons to Become a Plumber in Canada
If you are considering attending a plumbing school in Canada, it's important to educate yourself on some of the great benefits associated with this career. Here are three of the most outstanding perks of training to become a plumber:
1. You Can Get Into the Workforce Sooner
Plumbing students tend to complete their studies and start earning a salary sooner than students in other trades and fields of study. Most plumbers complete a mixture of classroom-based study, plus on-the-job learning as an apprentice. Working as an apprentice under a journeyperson (certified plumber), plumbing students earn a decent living while still attending school and completing their studies.
2. Plumbers Earn a Good Wage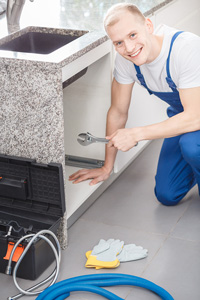 Plumbers enjoy a very high salary with respect to the amount of time it takes to train for the career. The Government of Canada Job Bank says the national median hourly wage for plumbers in Canada is $31.00. With more experience, plumbers generally see salaries increase significantly.
3. The Job Outlook is Promising
Job growth is another good reason to consider becoming a plumber in Canada. According to Canadian census data, plumbers are mainly employed in the construction industry (79%).
The construction industry in Canada remains robust. In addition to the number of jobs created by the growth in new home construction, there will be a continual need for plumbers to work on service, repair, and maintenance projects.
Find a School Near You
Please enter a valid postal code.