Find a Vocational School
Get started now.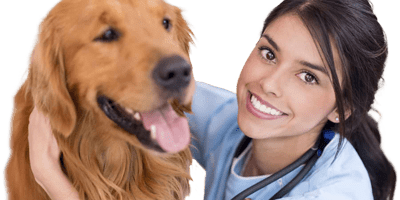 Veterinary Assistant Schools & Colleges
By Publisher
| Last Updated March 10, 2022
Veterinary assistant schools help many Canadians gain key skills for a career that offers satisfying work and diverse responsibilities. Programs are relatively short, giving you the chance to complete your training and enter the animal care job market in just 12 months or less.
Education & Training
A short post-secondary program in veterinary assisting can help you become ready to pursue rewarding opportunities in animal care.
Find a Veterinary Assistant School Near You
Please enter a valid postal code.
---
Veterinary Assistant Schools
Sponsored Listings

Abbotsford, BC
Chilliwack, BC
East Vancouver, BC
Kamloops, BC
Kelowna, BC
Maple Ridge, BC
Nanaimo, BC
New Westminster, BC
Penticton, BC
Richmond, BC
Surrey, BC
Vancouver - Pender, BC
Victoria, BC

Fredericton, New Brunswick
Moncton, New Brunswick
Saint John, New Brunswick
Halifax, Nova Scotia
Veterinary Administrative Assistant
Veterinary Assistant
---
Length of Training
Veterinary assistant programs typically take three to 12 months to complete and vet tech programs usually take two - three years.**
Vet Assistant Program Options
Certificate or diploma programs in veterinary assisting are available from career colleges and technical institutes. They go by many different names. In addition to "veterinary assistant," some programs have words like "office," "administrative," or "health care" in the title.
Many programs include a practicum or field placement that allows you to get hands-on industry experience as part of your training.
Typical Courses
Veterinary assistant programs commonly provide instruction in areas like:
Animal restraint and handling techniques
Grooming
Animal physiology and anatomy
Common illnesses
Animal behaviour
Animal nutrition
Veterinary pharmacology
Surgical assisting
Diagnostic imaging
First aid and CPR
Lab procedures
Veterinary office procedures
Bookkeeping
Medical terminology
Client communication
Ethics and professionalism
Health and safety practices
Find a School Near You
Please enter a valid postal code.
Skills You Can Learn
You could start becoming adept at tasks like:
Safely handling and restraining animals
Performing basic grooming
Preparing for and assisting during surgical procedures
Taking x-rays
Greeting clients
Bookkeeping
Scheduling appointments
Answering owners' questions about home care procedures
Licensing & Certification
Veterinary assistants do not need to be licensed or certified to work in Canada. However, you may benefit from pursuing voluntary certifications like Dogsafe Canine First Aid or the online Cat and Dog First Aid course from the American Red Cross.
Education and Training FAQs
Do I need formal training to become a veterinary assistant?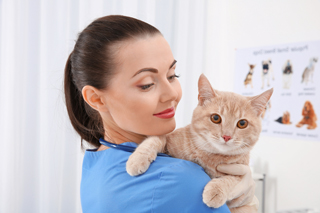 Not necessarily. Many employers are willing to hire assistants who have no formal credentials if they have practical experience in a veterinary office or other customer service roles. However, completing a formal training program can help you develop essential skills that matter to employers.
How can I prepare for a veterinary assistant program?
Most programs require applicants to have a high school diploma or equivalent. Some require specific high school classes, such as biology, English, or math at the Grade 11 or 12 level.
You may also have to undergo a criminal record check, pass an admissions test, and provide proof of immunization against tetanus and/or rabies.
In addition, it's wise to get some volunteer experience at a vet clinic or animal shelter in your area. That will allow you to get a good sense of how such organizations operate and what it's like to work in animal care.
Career Information
By performing a wide variety of clinical and clerical tasks, veterinary assistants play a vital supporting role in the animal care field.
Career Outlook*
4.9% growth from 2019 to 2028
Median Salary*
Veterinary assistant
Job Openings*
Average Yearly Openings
Length of Training
Most Common Length
Work Settings
Sources
Government of Canada Job Bank
Canadian Occupational Projection System
Canada.ca
Earnings
The Government of Canada Job Bank includes veterinary assistants or attendants in the category, pet groomers and animal care workers. People with occupations in that category earn a median annual wage of $32,240 for full-time work.
Median Annual Wage Comparison
Job Openings & Outlook
In the Canadian Occupational Projection System (COPS), pet groomers and animal care workers are part of a broader category that includes image, social, and other personal consultants and other personal service occupations. COPS data shows that this category's occupations are expected to grow by 4.9 percent between 2019 and 2028.
An average of 960 jobs in the category should become available each year over the same time frame.
Key Benefits
Highly varied responsibilities: You get to provide essential care to animals and fill a crucial administrative role that keeps a veterinary practice functioning. That means you're unlikely to get bored.
Being surrounded by animal lovers: You could have the chance to do satisfying work on a team of people who share your dedication to animals' health and well-being.
Low barrier to entry: You can complete a veterinary assistant program and be ready to enter the workforce in a year or less.**
What a Veterinary Assistant Does
Veterinary assistants typically carry out hands-on activities with animals and perform clerical and administrative tasks. For instance, they might be responsible for:
Restraining and handling animals during exams and procedures
Cleaning kennels and sterilizing equipment
Preparing exam rooms and surgery suites
Feeding, grooming, and exercising animals
Developing x-rays
Preparing biological samples for analysis
Administering oral medications
Answering the phone and scheduling appointments
Updating health records
Processing payments
Work Settings
Veterinary assistants often work in settings like:
Veterinary clinics and animal hospitals
Animal shelters
Wildlife sanctuaries
Grooming businesses
Veterinary supply companies
Pet stores
Animal boarding facilities
Animal rehabilitation centres
Research labs
Find a School Near You
Please enter a valid postal code.
Career FAQs
What's the difference between veterinary assistants and veterinary technicians?
The two roles have some overlap, but there are significant differences. Vet techs are qualified to handle a wider range of responsibilities related to animal health. For instance, assistants can collect the materials needed to draw blood or intubate an animal, but techs can draw the blood and place the endotracheal tubes. Assistants can give drugs orally, but techs can also administer them intravenously.
The educational requirements are also different. Veterinary assistant programs generally take no more than a year. In contrast, vet techs must complete a two-to-three-year program. And while there are no licensing or certification requirements for assistants, vet techs must become registered in some provinces to practice.
What sort of characteristics do good veterinary assistants share?
They tend to:
Be compassionate, honest, and dependable
Pay attention to details
Take direction well
Enjoy working as part of a team
Have excellent interpersonal and communication skills
Be comfortable handling samples of urine, blood, and feces
Have the strength and stamina to lift, carry, and restrain animals of various sizes
* For salary information, the Government of Canada Job Bank includes veterinary assistants in a broader category called pet groomers and animal care workers. For career outlook and job openings information, the Canadian Occupational Projection System includes pet groomers and animal care workers in an even broader category that encompasses image, social, and other personal consultants as well as other personal service occupations.
** Length of training information is based on a combination of information from the Government of Canada Job Bank, the government of Canada's post-secondary search tool, and a wide sampling of relevant program lengths from up to 30 individual school websites. They are a mix of public, private non-profit, and private for-profit institutions.