By Publisher

| Last Updated March 10, 2022
Discover an enticing new path for your artistic talents with media arts colleges.
Vocational schools for digital arts specialize in empowering the potential of creative individuals who enjoy using technology. The immersive training they offer can set you on course toward a colourful and lively career in the digital arts. It's a future that could involve working on fun projects like animations, films, video games, soundscapes, or interactive Web apps. With the professional skills you can acquire, the possibilities are almost limitless.
5 Creative Vocations You Can Train For at a Media Arts College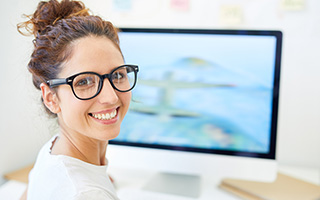 As an aspiring artist or designer, you want a career that stimulates your imagination and expands the boundaries of your talent. And as someone who is also tech-minded and enjoys interacting with the digital world, you likely want your professional life to incorporate that side of things as well. That's what makes the media arts sector so special. It gives people like you the opportunity to combine your strongest interests and actually prosper from them.
Plus, Canada is a terrific place to pursue a digital arts career. For starters, this country is home to popular schools, such as LaSalle College Vancouver, that have internationally recognized programs in the field. And you simply can't discount the sustained success of the nation's media arts industries. Look at these facts:
Canada's digital media industry provides jobs for more than 50,000 people and generates annual revenues of $7.5 billion.*
Between 2008 and 2011, the country's interactive digital media sector grew its yearly revenues by about 17 percent, on average.**
Well over 300 digital gaming studios operate in Canada. They develop about one out of every six of the world's best-selling console video games.* And more than 80 percent of them develop games for mobile platforms.***
The nation's video game industry directly employs about 16,500 people. And over two-thirds of Canadians believe that good opportunities exist for young career-seekers considering going into the industry.***
In 2012, the average salary of people who worked in Canada's video game sector was about $72,500.***
From 2012 to 2013 alone, the Canadian film and television industry generated more than $5.8 billion in production volume of screen-based media and employed about 127,700 people in the equivalent of full-time jobs.****
Clearly, the media arts sector is flourishing with compelling opportunities. So, how can you contribute? Check out five of the most common vocational paths below. And keep in mind that media artists and designers often perform work that overlaps. For instance, a digital illustrator or graphic designer might, at some point, work on projects related to each of these areas. And the same is often true of other types of creative professionals.
1. Animation and Visual Effects (VFX)
Today's visual media incorporates more animation and VFX than ever before. In fact, many of the world's top moneymaking movies are driven, to a large extent, by computer-generated imagery (CGI) and 2D or 3D motion graphics. And a lot of Canadian studios are involved in creating effects for big Hollywood productions like The Hunger Games as well as for everything from video games to TV shows to electronic learning platforms. Computer animators have simply become vital to the success of the entertainment industry and are increasingly playing greater roles in interactive education.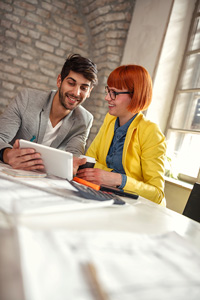 Video games now dominate the popular entertainment sector. People enjoy being actively involved in fascinating stories and engaging with creative digital environments, objects, and characters in a way that isn't passive. But it takes teams of highly skilled and imaginative professionals to create games that people want to play repeatedly and share with others. It's why video game designers, developers, and programmers can find very appealing opportunities in Canada, which has the third-largest digital gaming industry in the world.*
3. Digital Film and Photography
Nearly everyone loves a good story. And images, whether moving or static, have a distinctive ability to make us feel closer to a story's subject matter. Films and photographs resonate in our minds and hearts. They are deeply embedded in many of our cultural experiences. So digital filmmakers and photographers often have the power to make us see things in new ways and open us up to new possibilities. Videos, films, and images often stand on their own, but many of them are also frequently part of larger media projects or communications strategies. As a result, people with well-developed skills in this area tend to be in real demand across almost the whole media arts sector.
4. Web and Mobile App Design
People all over the world are increasingly using mobile devices as their main tools for accessing the Internet. As a result, the amazing power of online connection continues to become even more powerful. Web designers and app developers get to keep evolving with the exciting technologies they love. Their creativity and skill results in transformative new ways to find and process information, shop, entertain ourselves, build relationships, conduct business, and so much more.
5. Audio Production
The digital arts aren't just for visual creators. They're also for people who possess great enthusiasm for audio content. After all, what would most films or video games be without quality sound effects or mood-enhancing music? And just think of how many people you know who make listening to music a daily part of their lives or look forward with great anticipation to seeing a live concert by one of their favourite recording artists? This industry often rewards creative people who demonstrate great skill, energizing passion, and innovative thinking.