Find a Vocational School
Get started now.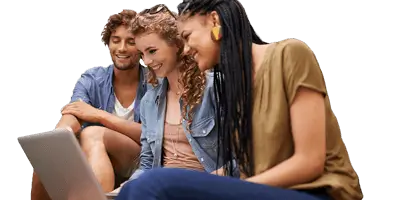 Red Seal Chef Certification: 8 Frequently Asked Questions
By Publisher
| Last Updated March 10, 2022
By becoming a Red Seal chef, you achieve a symbol of excellence that shows you have displayed knowledge and abilities that meet a national standard. The Red Seal Endorsement (RSE) is coveted by countless aspiring chefs and admired by many employers.
Find the answers to your questions by checking out nine FAQs about becoming a Red Seal chef.
1. What Is a Red Seal Chef?
The term Red Seal refers to the Interprovincial Standards Red Seal Program. It was designed to create a national standard to help ensure that journeypersons are achieving the same level of training and certification from province to province. You can learn more about the program in general by reading the Red Seal Trades article.
The Red Seal program recognizes over 50 different trades, and cooking is one of them. A Red Seal chef has met a standard for creativity, quality, and professionalism. When you have an RSE, your employers and colleagues will know that you have spent many years studying and practicing culinary arts. As a chef, the Red Seal certification shows that you are not afraid of working hard to achieve your professional goals.
2. Do you need a Red Seal certification to be a chef?
Red Seal certification is optional to work as a chef in Canada. Requirements to get hired as a chef in Canada include secondary school completion and cook's trade certification. However, a Red Seal endorsement does allow for interprovincial employment. This certification shows the employer that training meets the national standard in the "cook" trade, which is the Red Seal trade title approved by the Canadian Council of Directors of Apprenticeship (CCDA).
3. How Do I Obtain Red Seal Chef Certification?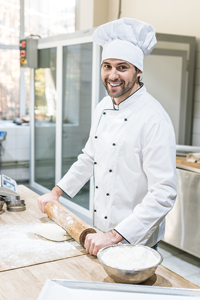 If you have little or no culinary training, then a couple of pathways may be open to you. The first option for earning your RSE involves the following steps:
Locate a culinary school that offers a professional cook apprenticeship program. Most culinary apprenticeship programs leading to Red Seal certification are three years long, and provide you with 5,000 hours of instruction and practice. Programs typically follow an earn-while-you-learn model where you attend a six-week block of training every year and then work as a paid apprentice when you are not in class. However, not all programs have to follow this structure. Check with your provincial or territorial apprenticeship and certification authority to find out if you would be awarded apprenticeship technical training credit for your chosen program.
Find an employer: You will need to locate an employer that will sponsor you so that you can earn your required on-the-job training while you are not in school. Although these training hours are required as part of the Red Seal certification process, apprenticeship positions are paid.
Register as an apprentice: As you prepare to embark on your training, you need to register as an apprentice with your province or territory's apprenticeship authority office.
Write the exam: Upon completing your apprenticeship program and obtaining your provincial journeyperson certificate, you will need to apply to write the Red Seal exam. You apply for your exam through your provincial or territorial apprenticeship and certification office. Once you pass this final exam, you will receive your Red Seal Endorsement. This certification does not expire or require renewal.
Alternatively, you can focus first on completing your culinary arts education as a non-apprentice and then accumulate enough experience to challenge the Red Seal exam. After acquiring the required amount of cooking experience in your province or territory (usually around 5,000 to 8,000 hours), you can apply to challenge the exam. For many aspiring chefs, this second option isn't as complicated as the first one, which is why it's more popular than you may realize.
And if your interest lies more with baking and patisserie/pastry arts, you can become a Red Seal baker. You will follow the same process but start in a baking and pastry arts program instead of culinary arts.
4. How Do I Find an Employer for My Apprenticeship?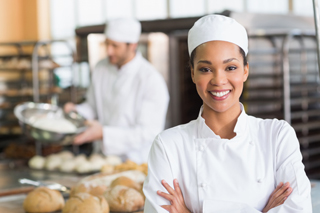 Your current employer may be able to sponsor you during your apprenticeship if you are already working in the culinary industry. But if you are new to the cooking scene, finding an employer may seem a little daunting. Here are some tips to help you find a suitable workplace:
Check with your friends and family: You already have a personal network. Some of those people may have professional connections to the restaurant industry. You may know someone who could put you in touch with a potential employer and even provide a personal reference.
Contact local culinary organizations: Check your area to see if there are restaurant trade unions or professional associations. They may keep a list of job openings. Or they could be hosting events that you could attend to make professional contacts and expand your network.
Get in touch with local employment agencies: An employment agency may be able to connect you with local job listings. They can also put your resume on file should any future job postings come up that match your qualifications and requirements.
Canvas local restaurants: Make a list of the restaurants in your area that have the potential to sponsor your apprenticeship, then stop by with your resume. Just be sure you are not going in and asking for the kitchen manager during peak times.
5. Are There Any Financial Support Programs Available for Red Seal Apprentices?
Listed below are a few of the Canada-wide programs that can help you out during your apprentice training:
Canada Apprentice Loan: This student loan is specifically designed to assist apprentices with program completion.
Apprenticeship Incentive Grant: This taxable grant program is for Red Seal apprentices who have completed at least their first year.
Apprenticeship Completion Grant: This taxable grant is for apprentices who complete their training and achieve journeyperson certification.
Employment Insurance: Some apprentices may be eligible to collect employment insurance benefits while attending school.
Tradesperson's Tools Deduction: This is an annual tax deduction to assist apprentices with covering the costs of new tools required for their trade.
Note that the above financial support programs are Canada-wide. Many provinces also offer financial support programs to their residents, so check with your provincial apprenticeship authority to find out what else could be available to you.
6. What Are the Benefits of Becoming a Red Seal Chef?
Chefs with a Red Seal Endorsement haven't just gone to school; they have achieved a distinguished certification recognized across the country. But along with having met a specific level of training and obtaining an esteemed endorsement, Red Seal chefs often experience additional benefits. Here are a few potential advantages to consider:
A Red Seal Endorsement could provide you with a competitive edge over other job candidates who do not hold the certification.
Having an RSE could open the door to higher-paying job opportunities. And some jobs even require Red Seal certification.
Red Seal certification requires a lot of hard work and determination. This certification sends a strong message to employers about who you are as a person and an employee. It can show that you are not afraid to persevere in the kitchen.
7. What Are the Salary Expectations for a Red Seal Chef?
Like most other professions, when you work as a Red Seal chef, salary can vary depending on your experience level and the type of establishment where you work. Here is a rundown of the typical hourly pay range of professional chefs by province according to the Government of Canada's Job Bank:
Alberta: $15 to $28.85
British Columbia: $15.20 to $30
Manitoba: $11.95 to $25
New Brunswick: $13 to $23
Newfoundland and Labrador: $13 to $26.44
Nova Scotia: $12.95 to $26.73
Ontario: $15 to $25
Prince Edward Island: $13 to $26.41
Quebec: $13.50 to $31.01
Saskatchewan: $13 to $30.01
Yukon: $16.50 to $30
(Wage information is unavailable for Northwest Territories and Nunavut.)
8. Are There Other Chef Certifications I Can Pursue Once I Receive My Red Seal?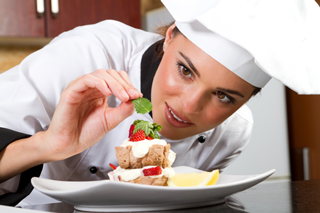 While a Red Seal Endorsement is a respected designation, it can also be a starting point toward other distinguished culinary certifications. As a chef and lover of food, it is in your best interest to continue learning throughout your career to ensure that you are keeping your skills fresh and up to date. And you can even attain additional titles while you are at it.
Below are two additional certifications administered by the Canadian Culinary Institute (CCI) for Red Seal certified chefs.
Chef de Cuisine Certification (CCC): You must be Red Seal certified with five years of experience post-certification to pursue your CCC designation. And of those five years, a minimum of two years must have been spent as a kitchen team supervisor or manager. You also need a valid food handling certificate such as ServSafe or FoodSafe. The CCC aims to further your knowledge in areas related to cost controls, human resources management, nutrition, menu planning, and advanced menu development, preparation, and presentation.
Certified Master Chef (CMC): The CMC is considered the highest designation for professional chefs in Canada. It requires at least a two-year commitment, and you must complete the process within four years. To apply, you must have held a CCC designation for at least three years and possess a minimum of eight years of post-Red Seal experience. The CMC credential is intended to build a high level of skill pertaining to facility design and management, food style and presentation, garde manger theory, purchasing, special diets, and much more.
9. Can I Become Red Seal Certified If My Training Took Place Outside of Canada?
Yes, it is possible to obtain a Red Seal Endorsement even if your training took place outside of Canada. There is a foreign qualifications recognition initiative to assist individuals like you who trained as chefs internationally and would now like to obtain Red Seal chef certification in Canada.
You need to start by contacting your provincial or territorial apprenticeship and certification office. They will assess your skills and experience to see if they are in line with the national standard. If they are, you will be invited to write the Red Seal exam, and, upon passing, you can become certified as a Red Seal chef.