Find a Vocational School
Get started now.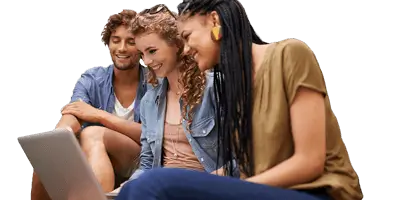 Red Seal Trades: What They Are & How to Get Into One
By Publisher
| Last Updated March 10, 2022
Going into one of the Red Seal trades can be an excellent career option. Canada needs a lot more skilled tradespeople in order to remain globally competitive. In fact, certified journeymen* play crucial roles in the growth and vibrancy of the nation's economy.
But many employers find it hard to fill their job openings. They want to hire well-qualified workers. And that means they need an easy way to recognize them. As a result, having a Red Seal endorsement is often the best credential a tradesperson can possess. Canadian employers widely accept it as proof of skills within a particular trade. Of course, getting that stamp of approval first requires getting the appropriate training, and for Red Seal occupations, that involves being a registered apprentice. It's the standard route taken by thousands of people who want to establish a reliable career.
For example, according to Statistics Canada, more than 392,000 apprenticeships were registered across the country in 2018. And a lot of them were for people seeking to change their careers to something viable and satisfying. Check it out: About 47.5 percent of the registrations were for adults aged 30 and older. And roughly 21.5 percent were for those above age 40.
Many people have recognized the employment possibilities that such a vocational path can offer. And they've noticed that you can start taking advantage of some of those opportunities at almost any age.
So why not explore this option a little more? Here are answers to nine of the most commonly asked questions:
Find a School Near You
Please enter a valid postal code.
* In this article, we use the terms "journeyman" and "journeymen" since they are the most common ways to refer to fully certified tradespeople. But they are meant to encompass both men and women, just like the term "journeyperson."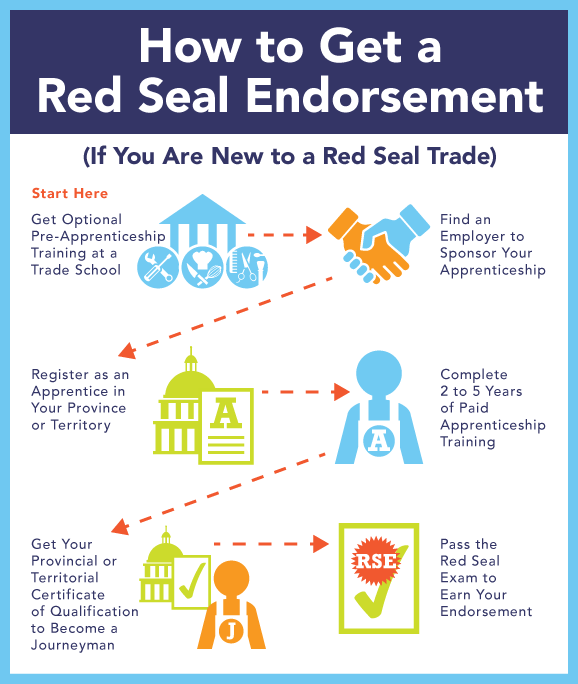 1. What Exactly Is the Red Seal Program?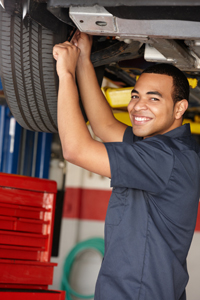 It's one of the ways that Canada helps ensure that people have the opportunity to:
Learn trade skills that closely match the needs of today's employers
Move anywhere in the country with confidence that those skills will be recognized
Officially known as the Interprovincial Standards Red Seal Program, it provides a system for industries to define common, Canada-wide skill standards. Through the voluntary program, a provincially certified tradesperson can receive an official endorsement that signifies that their knowledge and abilities meet the national industry standard. Some people also refer to the program or its components with the unofficial acronym "IP" (short for "interprovincial").
2. What Is a Red Seal Trade?
At the most basic level, it's simply a vocation for which you can get a Red Seal endorsement. Not all vocations qualify, and only certain kinds of "compulsory trades" are part of the Red Seal program. A compulsory trade is a vocation that requires a person to be a registered apprentice, a certified journeyman, or a candidate for certified journeyman status in their province or territory.
About 80 percent of all registered apprentices in Canada are in Red Seal trades (also known as "designated trades").
3. What Are the Various Red Seal Trades?
At last count, the program included 55 different trades. They include all kinds of hands-on occupations, and each one is deemed a "designated Red Seal trade."
In 2018 alone, the Red Seal program issued more than 24,000 endorsements to tradespeople across the country. That's according to government data on the number of certificates awarded with a Red Seal endorsement. These were the ten most popular designated trades that year.
Wage data is current as of January 21, 2022, and is based on information from the federal government's Job Bank.
Construction electrician

Endorsements issued: 4,524
Median hourly wage: $30
Automotive service technician

Endorsements issued: 1,956
Median hourly wage: $23.75
Plumber

Endorsements issued: 1,596
Median hourly wage: $31
Carpenter

Endorsements issued: 2,988
Median hourly wage: $28
Welder

Endorsements issued: 870
Median hourly wage: $25.50
Industrial mechanic or millwright

Endorsements issued: 1,014
Median hourly wage: $32
Steamfitter or pipefitter

Endorsements issued: 717
Median hourly wage: $40.43
Hairstylist

Endorsements issued: 1,212
Median hourly wage: $16
Heavy-duty equipment technician

Endorsements issued: 897
Median hourly wage: $34
Cook

Endorsements issued: 597
Median hourly wage: $15.50 for cooks; $18 for chefs
The complete list of Red Seal trades includes other fun vocations such as chef, baker, auto body repairer, and refrigeration and air conditioning mechanic.
4. How Do I Get Red Seal Certification?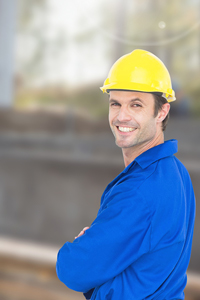 Technically, what you get is called a Red Seal endorsement (RSE), even though you may hear some people informally refer to it as a Red Seal certificate. The difference is that an endorsement is an extra level of recognition above your provincial or territorial certificate. The endorsement is national, whereas trade certification is regional.
Before getting a Red Seal endorsement, you first need to earn a Certificate of Qualification (or equivalent) from your province or territory. And, unless you already have a lot of experience in your chosen trade, this is usually only achieved by completing a registered apprenticeship.
So, with some exceptions, the whole process generally works like the following for anyone new to the trades:
You find an employer willing to sponsor your apprenticeship. (You can sometimes stand out if you already have a little schooling or experience in the field you've chosen before approaching potential sponsors.) Your sponsor will agree to provide you with paid on-the-job training.
You register as an apprentice with your provincial or territorial training authority.
Depending on your trade and prior level of experience, you go through two to five years of training. Typically, most of the learning process happens in your sponsor's workplace, and the rest of it happens in a classroom environment at an approved school.
You take and pass exams at each level of training, followed by a final certification exam to receive your provincial qualification as a journeyman.
You pass the Interprovincial Standards Red Seal Examination for your trade, which is usually administered through your province's apprenticeship office.
If you already have a lot of experience in a particular trade, then you may be able to challenge the Red Seal exam as a "trade qualifier" or experienced journeyman.
5. What Are Red Seal Grants, and How Do I Get Them?
One of the benefits of undertaking and completing an apprenticeship in a Red Seal trade is that you can qualify for thousands of dollars in grants or loans from the Government of Canada. For example, say you want to become a Red Seal carpenter but have concerns about how you'll cover the extra expenses (such as for good tools, work clothes, or transportation) that may come up during your training. With an apprenticeship grant or loan, you can handle those financial costs more easily.
For people pursuing a Red Seal, Canada offers three grants:
The Apprenticeship Incentive Grant: By successfully completing the first or second year (or level of training) of your apprenticeship program, you may qualify for a taxable $1,000 cash grant. By completing both years (or levels), you can qualify for an additional $1,000.
The Apprenticeship Completion Grant: If you successfully complete your entire apprenticeship program and earn journeyman certification in your province or territory, then you may qualify for a taxable $2,000 cash grant.
Apprenticeship Incentive Grant for Women: If you are a female apprentice in a Red Seal trade in which women are underrepresented, and you have completed the first or second year of your training, you may qualify for a taxable cash grant in the amount of $3,000 per year for a maximum of two years.
In addition to grants, the federal government offers loans for people pursuing designated trades. Canada Apprentice Loans can provide registered Red Seal apprentices with as much as $4,000 per year or period of training. The loans remain interest-free during your training (for up to six years), and you don't have to make any payments during that time. However, these loans aren't offered in Québec.
Among other eligibility requirements, to qualify for these apprenticeship grants or loans, you'll need to be:
Out of high school
A Canadian citizen, permanent resident, or protected person
Officially registered as an apprentice in a Red Seal trade or have proof of journeyman certification
6. What's On the Red Seal Exam?
Every designated trade has its own Red Seal exam. So the specific content depends on which vocation you've been training for. It will cover areas such as:
The tasks and activities of your trade
Technical and trade-specific terminology
Safety procedures
Necessary skills for your trade
The tools and equipment used in your trade
Your exam may also test your ability to perform trade-related math, read and understand diagrams, use the imperial or metric systems, and solve trade-related problems. Every exam consists of between 100 and 150 multiple-choice questions, which all have equal importance.
Here are some other things about Red Seal exams that are useful to know:
You're allowed up to four hours to complete your exam.
You can write your exam in either English or French.
You'll probably have to pay an exam fee.
You'll need to bring a government-issued photo ID along with other materials as listed on your exam confirmation letter.
Personal items such as bags, cell phones, and other types of electronics aren't allowed when writing your exam.
Depending on your trade, you may be given documents to reference during your exam.
You need to answer at least 70 percent of the questions correctly to pass.
It may take as long as four weeks to receive your results.
If you don't pass on your first attempt, you may be able to retake the exam after a waiting period. Each province and territory has its own rules about additional attempts.
7. Why Should I Pursue a Red Seal Endorsement?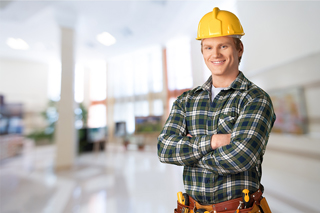 Earning your provincial Certificate of Qualification is terrific, even if you live in a region where your trade isn't regulated. After all, most employers prefer to hire people with verified credentials. But if you want to move to a different part of Canada, it can be a real advantage to have an extra mark of distinction.
The best way to ensure you can work in the location you want is to obtain a Red Seal endorsement. It is the only qualification that can provide you with automatic acknowledgement of your skills in any Canadian province or territory where your trade might have regulatory requirements. In short, it's all about giving you mobility.
But it's also a signal to employers that you can provide excellent workmanship, and it gives them assurance in your abilities, which can give you a major edge in the job market.
8. Where Do I Register for a Red Seal Apprenticeship?
Go to an office in your region for the government department responsible for handling trade certification. Each province and territory has one:
According to government data on the number of certificates granted with a Red Seal endorsement in 2018, Ontario came out on top with 7,947 endorsements issued. Alberta was next at 6,087 endorsements. And coming in third with 4,929 endorsements for people in Red Seal trades, BC proved that it's also one of the most popular places in the country for pursuing a designated trade.
9. Which Schools Can Help Me Get Started in a Red Seal Trade?
Canada is home to many vocational schools that specialize in helping people prepare for a Red Seal apprenticeship. You might want to look into your region's culinary, beauty, and skilled trades programs. Plenty of hands-on educational opportunities exist, from baking and pastry programs to electrician and HVAC courses.
Find a School Near You
Please enter a valid postal code.