Find a Vocational School
Get started now.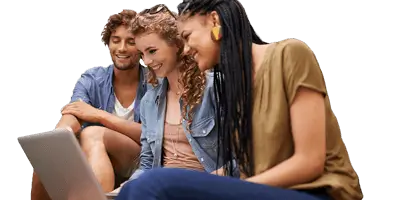 29 Certifications That Pay Well in Canada
By Publisher
| Last Updated March 15, 2022
There is a wide range of certifications that pay well in this country. With just a short training course, you can improve your resume, make yourself more attractive to employers, and take the first step toward a satisfying and well-paying career in any number of fields.
Certificate programs that pay well are abundantly available, whether you are a first-time job seeker or a seasoned professional wanting to boost your employment profile. You can find certificates for jobs in industries ranging from technology and health care to business and media arts. And many of the best certificate programs can be completed in a year or less, allowing you to start using your skills in the paid workforce sooner.
A quick certificate program can be enough to get you into a variety of rewarding careers. We have some great options listed below for people fresh out of high school, as well as educated and experienced professionals.
We've also included popular certifications in the business, information technology, and skilled trades fields. Use these suggestions to jump-start your career exploration and start thinking about the best options for your future.
Salary information is current as of December 7, 2021, and is based on national data from the Government of Canada's Job Bank. Salaries are for one year unless stated otherwise.
Find a School Near You
Please enter a valid postal code.
Certificate Programs That Pay Well and Require No Experience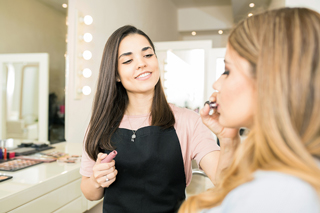 Many one-year certificate programs lead to well-paying jobs. All of the programs listed here can be completed in 12 months or less, require no work experience or education beyond high school, and prepare you for rewarding careers. There are careers in trades, technology, health care, and the arts that only require a certificate. Check out the following options for certificates that pay well:
1. Web designer
It's no surprise that web designer is on the list of high-paying certificate jobs. It takes a unique blend of creativity and technical know-how to succeed in this field. If you're comfortable with computers and want to create functional yet visually appealing websites, a short certificate course could give you the specialized skills you need to get started. Some courses are offered entirely online, meaning you can take advantage of them no matter where you live.
Lowest pay: $37,440
Median pay: $62,400
Highest pay: $92,997
2. Telecommunications technician
The world increasingly relies on wireless technology to keep people connected. That means telecommunications technicians are in high demand to design, install, and repair everything from fibre optic cables to satellite communications equipment. You can learn foundational skills for this career in a quick certificate program and be ready to take your place in the workforce.
Lowest pay: $35,360
Median pay: $58,240
Highest pay: $83,200
3. Drafting technician
Good hand-eye coordination and an aptitude for math and applied mechanics are essential for anyone who wants to become a drafting technician. This training aims to teach you about design techniques and building codes. You could be prepared to pursue entry-level positions in architectural firms, manufacturing companies, and engineering groups in less than a year.
Lowest pay: $41,600
Median pay: $59,072
Highest pay: $88,525
4. Music producer
Do you dream of moving people with music? Through a short certificate program, you can learn the recording, mixing, and mastering skills that are fundamental to the role of a music producer. You'll also learn about the business side of the music business. Many programs explain how to market and promote music and manage a recording artist's career.
Lowest pay: $36,400
Median pay: $65,333
Highest pay: $98,010
5. Makeup artist
From helping a bride look her best on her wedding day to making an actor look 40 years older than he really is, a makeup artist can have a huge impact on people's appearances. Training programs cover topics like facial characteristics, colour theory, and sterilization techniques. They can help you prepare for a career as part of a salon or special effects team.
Lowest pay: $16.80 per hour
Median pay: $30.00 per hour
Highest pay: $40.00 per hour
6. Flight attendant
How would you like to get paid to travel the world? A short training course can introduce you to the basic skills required for a career as a flight attendant. These skills can include managing aircraft safety, providing customer service, conducting emergency evacuations, and more. You will still need to complete specific training programs provided by the airlines, but you'll be well prepared to do so.
Lowest pay: $31,200
Median pay: $52,000
Highest pay: $93,704
7. 911 dispatcher
When an emergency call comes in, it's up to a 911 dispatcher to assess the situation and coordinate police, fire, and ambulance services as required. This is a challenging career that requires excellent communication and conflict management skills. A short certificate program can teach you about proper procedures and help you develop the confidence to do what needs to be done in times of crisis.
Lowest pay: $33,093
Median pay: $49,941
Highest pay: $80,288
8. Computer animator
Learn how to bring life to animated characters. Some certificate courses allow beginners to get hands-on training in basic animation techniques that can be used for television shows, movies, commercials, or video games. If you want to continue your training (and enhance your employment prospects), you may be able to apply your course credits toward a longer diploma program.
Lowest pay: $37,440
Median pay: $57,138
Highest pay: $90,126
9. Event planner
You need top-notch organizational skills to make it as an event planner. After all, this role involves handling all the details surrounding budgeting, menu design, hotel bookings, and transportation arrangements. Short training programs can prepare you to plan anything from family weddings to corporate conferences.
Lowest pay: $32,802
Median pay: $47,840
Highest pay: $79,206
10. Dental assistant
Some schools offer one-year programs to prepare students to work in dental offices or clinics. You'll learn how to perform basic lab duties and how to teach patients about proper oral care. Once you complete a training program, you can take an exam to get certification from the National Dental Assisting Examining Board. This certification is required in all provinces except Quebec.
Lowest pay: $37,440
Median pay: $49,920
Highest pay: $66,560
Certificate Programs That Require Work Experience or a Degree
If you already have an associate degree, a four-year degree, or a few years of experience in a particular field, you may want to consider fast certification programs that can enhance your existing skill set and make you stand out as a job candidate. The programs listed here can all be completed in a year or less, provided you have the appropriate post-secondary education or work experience. Here are some of the top certificate programs to look at:
1. Police investigator
You can add to your post-secondary degree or diploma in criminal justice or police foundations by taking a certificate program in advanced investigation. You will learn about dispute resolution, surveillance techniques, investigative strategies, and firearms safety. Some programs also include field placements that allow you to complete the screening required for police service.
Lowest pay: $60,008
Median pay: $93,995
Highest pay: $119,995
2. Marketing manager
A marketing manager is potentially one of the highest-paying certificate jobs out there. Marketing management certificate programs focus on digital marketing, brand management, research techniques, and pricing strategies. Learn how to effectively craft a targeted message to your customers. Such programs can prepare you to work in private corporations, government agencies, or non-profit organizations. Most schools require that you have a degree in marketing (or something similar) or a few years of relevant experience before applying.
Lowest pay: $50,003
Median pay: $90,002
Highest pay: $140,005
3. Critical care nurse
Given the high demand for nurses across Canada, this can be one of the best certifications to have; it can drive your employment value even higher. If you already work in nursing as a licensed registered nurse, you can add to your knowledge base by developing specialized skills to care for critically ill patients in intensive care units. Many programs offer a distance learning option that includes a clinical practicum.
Lowest pay: $54,662
Median pay: $83,200
Highest pay: $100,610
4. Interpreter and translator
Learn how to convert written material or oral speech from one language into another. Certificate programs teach you about best practices in note-taking, paraphrasing, and consecutive and simultaneous interpreting. You will learn to be precise in transferring meaning from one language to another. In less than a year, you can be prepared to seek out positions in the legal, medical, or social service sectors. You'll need to be fully bilingual, and some programs require an undergraduate degree for admission.
Lowest pay: $41,600
Median pay: $61,360
Highest pay: $93,870
5. Environmental science technician
If you have on-the-job experience in the environmental management field, you may want to expand your skill set through a certificate program in environmental science. Courses cover topics such as environmental assessment, soil science, water conservation, climate change, and remediation. Many programs offer both part-time and online study options. Environmental technicians are included in the Job Bank salaries for civil engineering technologists and technicians. The wages for environmental science technicians below reflect that.
Lowest pay: $41,600
Median pay: $65,000
Highest pay: $105,061
Business Certification Programs That Pay Well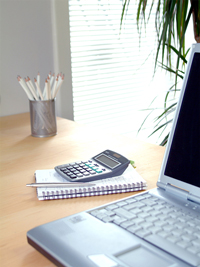 Provided you have a bit of formal training and some real-world experience, there are a number of certifications that can add to your earning potential in the business sector. Human resources and financial planning are just two examples of good certifications in this field, but many others are available. Here are some of the best certifications for jobs in business:
1. Human resources manager
Demonstrate your competence in the human resources field by earning the designation of Chartered Professional in Human Resources (CPHR). Doing so can certainly pay off. One study found that human resources managers in Canada who had a CPHR designation earned 23 percent more than those who did not. You'll need a bachelor's degree and at least three years of experience before you can take the exam.
Lowest pay: $60,008
Median pay: $103,459
Highest pay: $146,661
2. Information systems business analyst
Whether you are new to the business analysis field or have worked in the industry for a few years, you can apply for certification through the International Institute of Business Analysis. Four levels of certification are available; the Certified Business Analysis Professional (CBAP) designation (for people with at least five years of experience) is the most popular. Many companies are willing to cover the cost of such certification for their employees, so it's worth your while to check.
Lowest pay: $52,000
Median pay: $85,000
Highest pay: $125,008
3. Accountant
The accounting profession in Canada used to be made up of Chartered Accountants (CAs), Certified Management Accountants (CMAs), and Certified General Accountants (CGAs. Those professionals are now united under one highly respected credential: Chartered Professional Accountant (CPA). You'll need an undergraduate degree in accounting or at least eight years of related work experience to begin the certification process, which involves several exams.
Lowest pay: $44,990
Median pay: $74,360
Highest pay: $124,800
4. Financial planner
Becoming a Certified Financial Planner (CFP) is a six-step process that involves completing a couple of training programs, passing some exams, and acquiring three years of relevant work experience. It takes a lot of hard work and commitment to be certified in this field, but it can be worthwhile. In Canada, about 16,500 professionals have the CFP designation.
Lowest pay: $43,992
Median pay: $68,640
Highest pay: $128,003
5. Payroll clerk
Stand out from the competition by becoming a certified Payroll Compliance Practitioner (PCP) through the National Payroll Institute. You'll need to complete three association exams (all of which can be done online) and pass an introductory accounting course at a university or college. You then become a PCP Candidate; once you have a year of work experience under your belt, you can become fully certified.
Lowest pay: $37,960
Median pay: $55,557
Highest pay: $79,040
---
Best Certifications to Get in Information Technology (IT)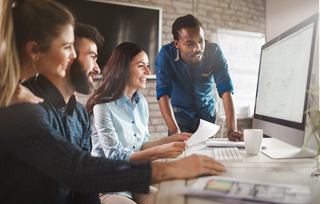 The high-tech field has some of the highest paying jobs around, and short certification programs can boost your earning potential even more. In a survey by Pearson VUE, 28 percent of IT professionals who completed certifications said they received a salary increase, and 90 percent said they would recommend certification as a way of advancing in the IT field.
Here are some of the most popular and highest paid certifications in information technology:
1. Cloud architecture
Developing technical solutions to help companies store and manage their data in "the cloud" is big business in Canada. Experienced software architects can take their careers to the next level by seeking industry certifications. Amazon is the dominant player in this area; it offers the Amazon Web Services (AWS) Certified Solutions Architect certifications. Other quick certifications that pay well in this field include Google Certified Professional Cloud Architect and CompTIA Cloud+. The wages below are for all software engineers, of which cloud architects are a part.
Lowest pay: $60,008
Median pay: $100,006 for all software engineers
Highest pay: $144,206
2. Systems security
According to a survey by the Canadian Internet Registration Authority, 71 percent of Canadian organizations felt the impact of at least one cyberattack in 2019. That means those who specialize in information security will probably continue to be in demand—and continue to command high salaries. Consider certifications like CompTIA Security+, Certified Ethical Hacker (CEH), or Certified Information Systems Security Professional (CISSP) to boost your earning power.
Lowest pay: $52,000
Median pay: $85,342
Highest pay: $125,008
3. Software development
People who've mastered computer programming, mobile application development, or video game programming can enrich their career prospects by pursuing certification as a Microsoft Certified Solutions Developer (MCSD): App Builder. Aimed at those who develop mobile apps and web applications, the certification shows employers that you have the technical know-how to succeed in this field, which can benefit your career.
Lowest pay: $47,840
Median pay: $79,997
Highest pay: $119,995
4. Network administration
IT professionals with experience in designing and maintaining local and wide-area enterprise networks can showcase their skills to employers by becoming a Cisco Certified Network Professional (CCNP). Cisco is a big name in the networking market, and becoming certified in its systems can serve you well in this field. You can also look at CompTIA Network+ certification, which is vendor-neutral.
Lowest pay: $41,600
Median pay: $65,998
Highest pay: $102,710
Jobs That Require Certification in the Trades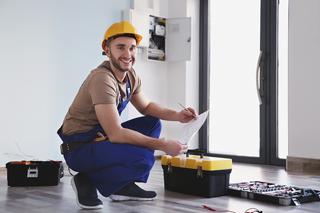 Most people enter the skilled trades through an apprenticeship, which combines classroom study with paid on-the-job training. These are generally not quick certifications since most apprenticeships last between two and five years. However, many people first complete short pre-apprenticeship programs to give themselves a competitive edge when looking for employers to sponsor their apprenticeships. Pre-apprenticeship certificate programs can teach you basic skills for your intended trade so that you hit the ground running when a sponsoring employer hires you. Once you complete your apprenticeship, you receive a Certificate of Qualification from your province or territory and become a journeyman in your chosen trade.
Trade regulations can vary between provinces and territories, but getting an endorsement under the Red Seal program allows tradespeople to have their credentials recognized anywhere in Canada.
High-paying jobs that require certification include:
1. Plumber
Learn to install and maintain the pipes that carry water around homes, factories, and businesses. Most plumbers work in construction, but opportunities are also available in the manufacturing, mining, and oil and gas industries. A high percentage of plumbers run their own contracting businesses. Certification is required in some provinces, but not all.
Lowest pay: $37,440
Median pay: $64,480
Highest pay: $87,360
2. Crane operator
If you can operate the cranes that lift, move, and place equipment and materials in the proper position on a construction site, you can earn a pretty good wage. You could choose to specialize in tower cranes or mobile cranes.
Lowest pay: $43,680
Median pay: $66,560
Highest pay: $95,680
3. Electrician
Develop the skills to install and repair the electrical systems that keep the lights on and the appliances running. Electrician training programs can teach you how to interpret circuit diagrams, troubleshoot faulty components, and follow electrical codes. Becoming certified will boost your money-making potential in this field.
Lowest pay: $37,440
Median pay: $62,400
Highest pay: $89,648
4. Carpenter
A carpentry training program can help you develop the skills required to read blueprints, design and shape wooden structures, and repair and renovate buildings. Carpenters must be certified to work in Quebec, but all other provinces and territories make certification optional.
Lowest pay: $38,480
Median pay: $58,240
Highest pay: $82,888
5. Welder
Learn what it takes to shape and fuse metal in manufacturing or construction settings. Canada is expected to face a shortage of welders over the coming years, so now is a good time to get into this trade. Certification is mandatory in Alberta; it's voluntary in all other areas of Canada.
Lowest pay: $37,440
Median pay: $53,040
Highest pay: $85,488
Find a School Near You
Please enter a valid postal code.