Find a Vocational School
Get started now.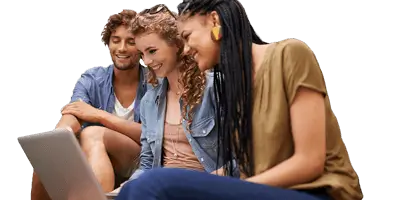 What is the Difference Between a Vocational School and a Traditional College or University?
By Publisher
| Last Updated March 10, 2022
Typically, traditional degree-granting colleges and universities offer programs that are intended to provide students with a solid foundation of skills and knowledge related to a broad area of study. In addition, they include learning requirements for general education and liberal arts courses. Often, these programs are designed to take approximately four years of full-time study, and they equip students with the prerequisites to enter a variety of fields or pursue a graduate education.
As an example, a traditional college or university might offer a bachelor's degree program in business administration that can open the door to entry-level business-related positions such as customer service representative or executive assistant. Once in these positions, individuals can acquire the experience and on-the-job expertise needed to move into the advanced roles they desire.
Another key distinction of a traditional college or university is that program curricula contain a larger component of theoretical instruction than what you'll tend to get at a vocational school and is more likely to focus on building abstract skills such as critical-thinking, teamwork, research, and problem-solving.
Conversely, vocational schools (also called career, technical, and trade schools) tend to offer occupation-specific programs geared toward helping students prepare to go directly from school into their chosen careers. Examples of vocational training programs might include medical assisting, automotive repair, massage therapy, or computer support.
Vocational school training is typically based on a hands-on approach to learning; students are taught the practical skills and knowledge that employers are looking for right out of the gate. That means graduates are expected to possess real-world experience working with relevant tools and technologies, an understanding of industry-standard processes and practices, and anything else that would contribute directly to their career field.
In addition, vocational schools often tailor their program offerings, learning formats, and student services to meet the needs of a more diverse student body since individuals who enroll in vocational training are often already working, have families, and don't want to (or aren't able to) attend a traditional college.
Find a School Near You
Please enter a valid postal code.
Main Sources
Careers in Trades, website last accessed on February 14, 2022.
National Association of Career Colleges (NACC), website last accessed on February 14, 2022.
Services for Youth, Government of Canada, website last accessed on February 14, 2022.