Find a Vocational School
Get started now.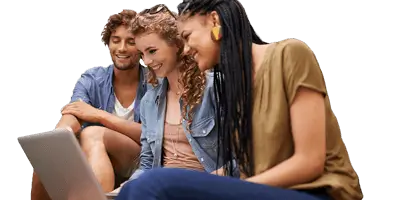 The Highest-Paying Skilled Trade Jobs in Canada
By Publisher
| Last Updated March 10, 2022
Skilled trade jobs have a lot of appeal. They often come with good earning potential, numerous openings across the country, and the opportunity to work with your hands regularly. And you can obtain many of the highest-paying trades careers with only two to four years of post-secondary schooling—or even less.
An additional benefit of working in some of the best trades is earning while you learn. For many skilled trades jobs, you typically start by taking a foundational or first-year program that may only take a few weeks to complete. Once you've successfully finished it, you can begin working as an apprentice in the field. Essentially, you're paid to learn on the job and may return to school for a few weeks every year until you've reached the journeyman level.
There are many different trades, and the education and training requirements do vary between them. You may need to complete all of your training for some vocations before you start. To get help with making that important decision, check out some of the highest-paid trades below. And don't forget to take a look at other careers in trades that don't necessarily fit into the traditional "skilled trade" category.
Salary and outlook information is current as of March 3, 2022. It is based on data from the Government of Canada's Job Bank.
Find a School Near You
Please enter a valid postal code.
1. Construction Manager
Are you in awe of major construction projects like skyscraper, subdivision, and road and bridge developments? Just imagine being the person who is in charge of it all. That's what can happen if you take the steps needed to become a construction manager. You can be in charge of construction projects and handle almost anything from preparing estimates and budgets to working with architects and engineers to hiring and directing workers.
Construction management is one of the best-paying trades because getting into it takes commitment. You'll need a solid combination of post-secondary education (most likely a bachelor's degree) and relevant work experience. But all of that hard work and dedication will probably be more than worth it. Start acquiring the expertise you need by attending a skilled trades school.
Median hourly wage: $40.87
Projected new job openings: 28,000
2. Powerline Technician
Electrical power is often taken for granted. People don't usually think about the amount of work behind the scenes to ensure that electricity runs continuously into their homes and businesses. Powerline technicians are largely responsible for making sure that happens. They set up, repair, and maintain overhead and underground power lines.
Most powerline technicians have to complete employer-provided apprenticeship programs. Taking an electrical pre-apprenticeship program can help you complete your powerline technician training more quickly. That's because you'll likely possess the required foundational knowledge. So, depending on your background, you could be working in a high-paying trades position before you know it.
Median hourly wage: $38.46
Projected new job openings: 6,800
3. Oil and Gas Driller
Historically, some of the best trades to get into are found within the natural resources sector. Many people are able to find great-paying, in-demand jobs within that sector—including in the oil and gas drilling trade. Drillers are often team leaders, and they're responsible for putting petroleum engineers' plans into action.
You may oversee an oil rig crew as well as the rig itself. You'll make on-the-spot decisions regularly and ensure that safety practices are followed to prevent an emergency situation. You could also be responsible for training workers, ensuring that all equipment is properly maintained, and updating and managing drilling records.
Median hourly wage: $39.00
Projected new job openings: 12,100
4. Pipefitter
Also known as steamfitters, pipefitters work with high-pressure piping systems in industrial settings. Those systems carry substances like chemicals, fuel, steam, and water. You may start by creating sketches and blueprints to install a piping system, or you may need to work with existing drawings. You'll have to use your bending, brazing, cementing, soldering, and welding skills—as well as other manipulation tactics—to properly install and connect the pipe.
Once a system is installed, you'll likely be responsible for testing it and making adjustments to ensure that everything is working correctly. Then, you may also be responsible for ongoing maintenance and repairs. Many people consider pipefitting to be one of the best trade jobs because the work is interesting and there is excellent earning potential.
Median hourly wage: $40.43
Projected new job openings: 6,700
5. Industrial Electrician
Industrial electricians not only work in some of the highest-paying trades jobs out there, but they're also expected to be in strong demand over the coming years. It's projected that new jobs will be created in addition to a large number of positions vacated by retiring workers. So this could be the promising, hands-on career field that you're seeking.
Like other electricians, you'll be responsible for installing, testing, maintaining, and repairing a wide range of electrical equipment. However, your work will be focused on industrial settings, such as manufacturing facilities, mining companies, and steel producers. The work is often interesting and satisfying since you get to work with your hands and power tools to complete a number of different tasks that help keep industrial sites and facilities running properly.
Median hourly wage: $37.00
Projected new job openings: 12,500
6. HVAC Mechanic
It is crucial for most people and businesses to have functioning heating, cooling, ventilation, and refrigeration systems. Just imagine working in a large building with no air flow, living in a house in the middle of winter with no heat, or trying to preserve a huge amount of perishable food in the summer without a commercial fridge. HVAC mechanics work hard to make sure that those things never happen. And they repair HVAC and commercial refrigeration systems as quickly as possible when they malfunction. Although many HVAC mechanics work as employees, many choose to run their own businesses, which makes this occupation one of the most versatile jobs in the trades.
Median hourly wage: $31.66
Projected new job openings: 12,600
7. Residential or Commercial Electrician
When people talk about jobs in the trades, electrical work is often one of the first occupations that come to mind. Electricians usually earn good money, have ample job opportunities, and enjoy activities that keep them busy working with their hands. Taking a short pre-apprenticeship program can start preparing you to design, install, test, maintain, and repair electrical systems in residential and commercial settings. And if you diligently work through your apprenticeship training, you can become a journeyman electrician within approximately four years.
Median hourly wage: $30.00
Projected new job openings: 23,400
8. Heavy-Duty Mechanic
Are your best days the ones that end with you feeling like you've really accomplished something? If so, you may be cut out for a career as a heavy duty or diesel mechanic. Along with diesel-powered trucks, you could be responsible for working on equipment like bulldozers, cranes, excavators, graders, and paving machines. Using your hands, sophisticated tools, and modern technology, you'll run diagnostic tests, repair problems, and perform maintenance so that those vehicles and machines continue to operate as intended. Many automotive schools offer the kind of training you need to get started.
Median hourly wage: $34.00
Projected new job openings: 24,200
9. Plumber
As almost any good list of trade jobs will show, plumbers are some of the most appreciated professionals out there. That's because when your water line breaks, toilet overflows, or septic system backs up, you need the help of a plumber—and fast. Plumbers are also essential for the construction of new housing and commercial developments. You can prepare to join their ranks by taking a short pre-apprenticeship or foundational program. Once you are experienced, you could be making great pay, choosing from abundant job opportunities, enjoying varied and interesting work, and considering starting your own plumbing business.
Median hourly wage: $31.00
Projected new job openings: 9,300
10. Civil Engineering Technician
Can you picture yourself working among civil engineers to help them shape the physical landscapes of the world? You can prepare to take on that role by completing a program in civil engineering or design technology at a vocational college or skilled trades school. A vocational program usually takes two years or less to complete. This kind of program is a short and worthwhile investment that can help you access opportunities related to one of the top-paying trades.
By acquiring knowledge related to civil engineering, architectural design, and building construction, you can be prepared to assist a team of engineers who design and plan various construction projects. Those can include roads, bridges, subdivisions, and utility systems. You could be out in the field and working with special equipment to create development specifications or assisting back at the office to create scale drawings for each project.
Median hourly wage: $31.60
Projected new job openings: 8,000
11. Carpenter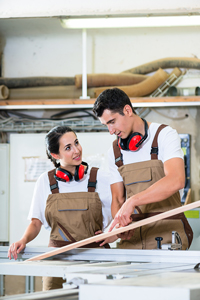 If you want to see the results of your hard work at the end of each day, then a carpentry career may be an excellent choice. Just imagine the feelings of pride and accomplishment that can come from creating perfect pieces of furniture, making beautiful cabinets, or helping construct a new home. Preparing to work as an apprentice in the field doesn't take long. And before you know it, you could become a journeyman carpenter with your own contracting business.
Median hourly wage: $28.00
Projected new job openings: 23,500
12. Welder
Can you imagine getting paid well to work with high-powered torches every day? Doesn't that sound more like fun than work? You get to spend your days building tangible objects while using your hands and high-powered equipment. Most welders find the work interesting and engaging since many different job opportunities and areas of specialization are available. Some of the welding processes you can learn to do include shielded metal arc (SMAW), gas tungsten arc (GTAW), and gas metal arc (GMAW).
Employers often say that it's difficult to find welders who can read blueprints, adhere to proper safety practices, and use a variety of modern equipment. So if you focus on those areas during your training, then you should have little trouble finding a great job.
Median hourly wage: $25.50
Projected new job openings: 23,200
13. Automotive Service Technician
Does the thought of getting paid to work on a variety of cars and trucks make you smile? Do you like the idea of working with modern tools and technology to keep people's vehicles running in top shape? If you answered yes to those questions, then you'll likely experience a lot of enjoyment and satisfaction from an auto mechanic career. A short automotive technology program can help you get ready for an apprenticeship.
Median hourly wage: $23.75
Projected new job openings: 39,100
Other Types of Trades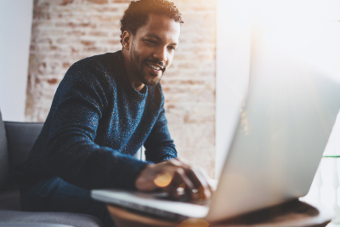 If you were to make your own skilled trades job list, you might be tempted to stick to so-called blue-collar careers in sectors like construction, mechanics, manufacturing, mining, and oil and gas. But take a moment to consider what a trade is. Most dictionaries define it as a skilled job that typically requires specialized training and hands-on skills and abilities. So, by that definition, many vocations in beauty, the culinary arts, design and media arts, healthcare, law enforcement, and technology can certainly be classified as skilled trade jobs. With that in mind, check out the following high-paying careers that you may not have considered until now.
1. Software Developer
Take on a behind-the-scenes role and create some of today's best software applications and programs. In approximately two to four years, you can learn how to design, develop, test, implement, and update software programs and applications. You can acquire in-depth knowledge of computer engineering, mathematics, programming, and science so that you can become an integral member of a technology team.
Median hourly wage: $38.46
Projected new job openings: 64,200 (includes all computer programmers and interactive media developers)
2. Network Engineer
If you possess strong technical aptitude, consider pursuing a career where you'll be responsible for designing and implementing computer networks. In today's interconnected world, skilled network engineers are more important than ever. Network outages can spell disaster for some businesses. You'll likely be responsible for analyzing an organization's needs, developing a plan, and ensuring all hardware, wiring, and other technological requirements are in place before implementation. You may also monitor networks and resolve any issues to help ensure that they run seamlessly without glitches or outages.
Median hourly wage: $46.39
Projected new job openings: 10,300 (includes all computer engineers, except software engineers)
3. Police Officer
Take responsibility for your community and help keep the streets safe by going after a job in law enforcement. Few jobs are as hands-on, meaningful, and fulfilling as police officers. As long as you meet the requirements to join the law enforcement field, you can take a police foundations program to help fast-track your career. A large number of openings are expected across Canada, so after completing your police academy training, you may have little trouble finding a job.
Median hourly wage: $45.19
Projected new job openings: 24,500
4. Database Administrator
In our data-driven world, it's critical for organizations to have technology in place that stores and manages all of that information. Companies need to store, sort, and retrieve all of their data with ease, and database administrators help make sure that they can do just that. You could be working with highly sensitive information like financial records or customer shipping and contact information. So, as you build your databases, you'll need to ensure that the data is only available to those authorized to access it. Protecting that information is just as important as ensuring that it's accessible to authorized individuals.
Median hourly wage: $37.50
Projected new job openings: 18,000
5. Computer Support Technician
When your computer isn't running properly, you probably restart it, maybe give it a little knock, and then what? You call for professional help, just like thousands of other computer users who rely on support specialists. That's one of the main reasons computer support technicians are in such high demand. They often work in IT departments for large organizations and support other internal staff members or external customers. After completing your training, you may also have the opportunity to start your own computer repair business.
Median hourly wage: $31.73
Projected new job openings: 18,300
6. Licensed Practical Nurse (LPN)
One of the most active, hands-on healthcare jobs is an LPN. This type of nurse works on the front lines, caring for patients in various medical settings, including hospitals, clinics, and senior homes. LPNs offer important support services and take care of tasks like observing patients, taking vital signs, dressing wounds, and administering medications. In two years or less, you could be prepared to enter the field and make a real difference.
Median hourly wage: $29.48
Projected new job openings: 33,500
7. Massage Therapist
No other job may be as "manual" as massage therapy. Primarily using your hands, you'll help your clients find relief and feel better mentally and physically. A short massage therapy program can teach you about deep tissue, hot stone, and Swedish massage techniques. You'll develop new skills , so you can offer massages that help relieve muscle pain and tension, encourage muscle injuries to heal, and provide stress relief.
Median hourly wage: $28.85
Projected new job openings: Not available at this update. Job prospects are considered good by the Government of Canada Job Bank in most provinces.
8. Graphic Designer
Creating awesome graphics for websites, designing logos, and developing online and print ads are just some of the things that you may do as a graphic designer. Ultimately, you'll be a visual communicator, and you'll be responsible for creating incredible graphics that inform and engage consumers. You may be helping a company heighten its presence in the community or increase its product sales. Depending on your employer or clients, your designs and layouts will often need to balance artistry, creativity, and practicality.
Median hourly wage: $27.47
Projected new job openings: 21,500
9. Video Game Designer
Just think: All of those hours of playing video games may pay off. Take your passion for gaming and turn it into a viable career that often pays quite well. You can learn essential skills like game-level planning, programming, scripting, and sound design in less than two years. You can prepare to join the forefront of the game industry and work on some of today's hottest video games.
Median hourly wage: $30.00
Projected new job openings: Job prospects were "undetermined" in Job Bank at the time of this update.
10. Flight Attendant
Do you enjoy interacting with people want to get paid to travel around the country or the world? That's the life of a flight attendant. In a short time, you can develop the skills needed to accommodate passengers during their flights and ensure that they feel safe and comfortable. You can start working for a small, local carrier or go straight for a major airline. You could soon be enjoying employment perks like free or discounted travel and paid overnight stays in exciting locations.
Median hourly wage: $25.00 (for in-charge flight attendants)
Projected new job openings: 7,000 (for pursers and flight attendants)
Find a School Near You
Please enter a valid postal code.