Find a Vocational School
Get started now.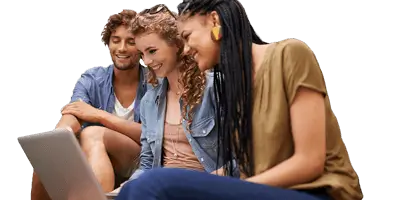 Vocational Training Programs
By Publisher
| Last Updated May 10, 2022
Since vocational training programs are designed to help students acquire career-specific skills for a broad range of career paths, there are a number of learning formats designed to accommodate the needs of each occupation.
Whether they are called vocational colleges, technical schools, or career colleges, career-oriented educational institutions provide an array of options for those who are interested.
At a vocational school, you can enroll in a degree, diploma, certificate, apprenticeship, or pre-apprenticeship program, which may be made up of one or more of the following:
In-class instruction
Lab-based training
Practicums/clinical rotations
Internships/externships
An increasing number of programs are available via online learning, which can benefit anyone needing a flexible and convenient training option.
But the best thing about vocational training might be the selection of possible careers you can develop skills for. Can you picture working in an occupation that you enjoy, has good income potential, and is essential to the Canadian economy?
Plus, each of the following vocational sectors is closely tied to the country's growing population. As Canadians rise in number, so do the opportunities for people with truly marketable abilities.
Look at some of the most popular careers that vocational training programs can lead to. But keep this in mind as you do: The examples below represent only a fraction of the many possibilities.
These vocations can keep you active and highly engaged. And they don't require you to spend much, if any, time in an office. You can be out and about doing something important every day while earning a reliable living.
Plus, chances are pretty good that your skills will be in high demand. Many employers across Canada seek qualified tradespeople to fill existing and expected job openings.
Consider the construction industry. According to the Canadian Construction Association, over 1.4 million people in Canada work in construction. It is projected that between 2019 and 2028, employment in the construction industry will grow by 4.9%. Everyone from electricians to HVAC technicians to carpenters can find ongoing success.
What could be better than knowing you've helped people in your community stay well, recover from illness or injury, or receive answers about what might be ailing them? As someone in a health care vocation, you could get that chance daily. And you would be working in one of Canada's most stable and high-growth occupational sectors. The facts speak for themselves:
There is an increasing need for health care professionals, and job vacancies are at a record high.
Older Canadians tend to require more health care services than young or working-age Canadians. And the country's population of seniors is growing significantly.
Of course, one of the other great things about choosing health care is the enormous variety of different roles you can train for. Take a look at just a small sampling of what you could become:
Many Canadians require professional home or social support due to disability, mental illness, substance abuse, or behavioral addictions. This community-oriented field is deep with opportunities to positively impact the lives of people who have a lot to offer but need help overcoming or coping with their challenges. Just consider these facts:
In the 2017 Canadian Survey on Disability, about 22 percent of Canadians aged 15 and over identified as having a disability.
The number of Canadians living with dementia is expected to grow from over 500,000 in 2022 to about 912,000 by 2030. There are about 76,000 Canadians diagnosed with dementia each year.
During any given year, about 20 percent of all Canadians experience a problem with addiction or mental health.
Having a career as an addictions worker or personal support worker isn't just rewarding. It can also mean having the extra stability that comes from being part of one of the nation's fastest-growing vocational sectors.
Canada is home to millions of businesses operating across a broad range of industries. More than 1.2 million of them employed Canadians as of December 2019.
So business administration professionals, accounting specialists, and administrative assistants can find many compelling opportunities all over the nation. But many other career possibilities fall under the business category.
Who doesn't like to look good or receive a little pampering from time to time? Regardless of what the economy is doing, most of us spend money staying well-groomed.
That means professionals in the beauty and cosmetology industry, including hairstylists, estheticians, and nail technicians, are generally in good demand. There are thousands of beauty-related businesses in Canada.
Canadians love dining out with friends and family, and it's one of our favourite forms of entertainment. Besides, this country produces some of the best food on the planet. That's what makes Canada such a great place to be a chef or culinary manager. The nation is home to almost countless restaurant locations. And you can also find culinary opportunities in hotels.
Canada has incredibly vibrant creative industries and is well-known for having some of the most talented artists, designers, and entertainers in the world.
The creative sector now incorporates more exciting areas than ever. For example:
By 2024, it is predicted that the Canadian apparel market will generate sales of approximately 28.5 billion Canadian dollars.
Game design and development is big in Canada. In 2022, game designers earned a median wage of about $30.00 per hour.
Filmmakers, audio engineers, animators, and other related creative pros can do very well in Canada. According to PwC Canada, the country's film and television production industry employed 180,900 people in full-time positions in 2019.
People in these fields continue to be in strong demand across the country. One reason that paralegals and legal assistants are in demand is because of the growing number of lawyers in Canada.
Employment in security and law enforcement has also been growing. For instance, from 2018 to 2019, the number of police officers in Canada increased by 183 police officers.
From networking specialists to IT administrators to mobile app and web developers, Canada's technology sector is filled with well-paid professionals. In 2020, the information and communication technologies (ICT) sector employed more than 671,000 Canadians. Plus, according to Industry Canada, ICT pros tend to earn salaries that are roughly 46 percent higher than the average Canadian worker.
Almost everyone understands how important education is for maintaining the vitality and progress of our communities. That's why the education services sector in Canada is so large.
But one area of this sector stands out for its extra significance. According to the 2016 Census, the early childhood education and care (ECEC) workforce has grown to nearly 280,000 child care workers.